Who Plays Ursula's Human Alter-Ego Vanessa In The Little Mermaid?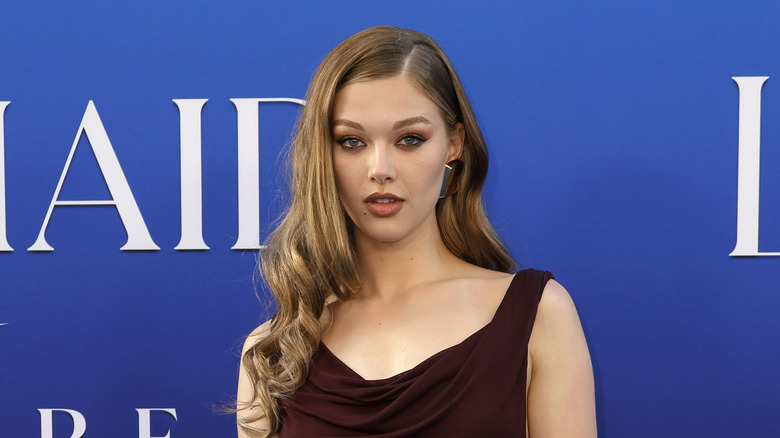 Frazer Harrison/Getty Images
Making bargains with sea witches is never a good idea, despite whatever they may tell you. Disney's latest live-action adaptation of "The Little Mermaid" channels much of the original animated version, though there are some changes from that classic cartoon. However, many of the characters that people have grown to love are present, like King Triton (Javier Bardem), Ariel (Halle Bailey), Sebastian (Daveed Diggs), Flounder (Jacob Tremblay), Prince Eric (Jonah Hauer-King), and the fearsome villain, Ursula (Melissa McCarthy).
In 1989's "The Little Mermaid," Ursula (Pat Carroll) acts as the major antagonist of the film, and she isn't so subtle about her desire to rule everything and everybody underneath the seas. To this end, she manipulates Ariel (Jodi Benson) into entering into a magical deal that sees Ariel's status as a mermaid changed to that of a human. In exchange for this transformation, Ariel gives up her voice to Ursula, and she is given a few days in order to fall in love with Prince Eric (Christopher Daniel Barnes). However, Ursula uses her magic to transform into a human in order to undermine Ariel, and it seems as if this plot point is featured in the live adaptation. 
Ursula's human incarnation is known as Vanessa, and she will be played by the model and actor Jessica Alexander in the new adaptation.
Jessica Alexander loves playing villainous roles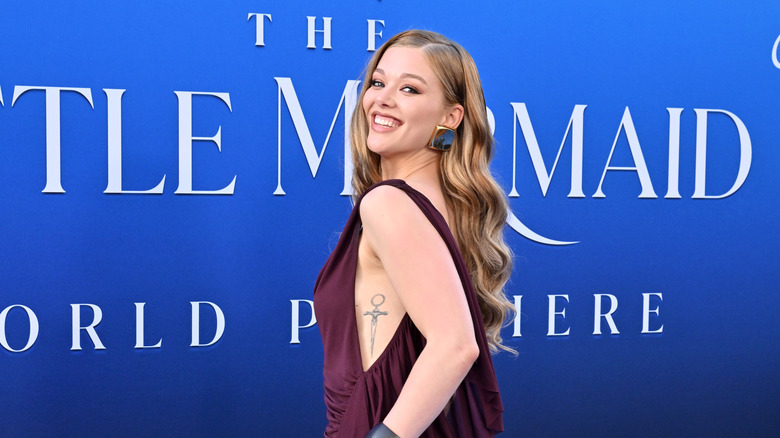 Axelle/bauer-griffin/Getty Images
As Vanessa, Jessica Alexander will play a magical illusion crafted by Ursula with the express intention of not only sabotaging Ariel, but also getting Prince Eric to fall in love with her. In turn, Vanessa will attempt to use Ariel's failure as a bargaining chip against King Triton for control of the seven seas. 
According to IMDb, Alexander only has eight credits to her name, beginning with the 2016 short, "Truck." Since then, Alexander has popped up in "Penny on M.A.R.S.," "Get Even," "Glasshouse," and "Into the Deep." In other words, Alexander is a relative newcomer in the world of entertainment, and hopefully, her role as Ursula's alter-ego will catapult her career further.
In a red carpet interview with HSN, Alexander was originally confused for one of Ariel's sisters in the movie. However, Alexander quickly corrected the interviewer, telling them that she is actually a villain in "The Little Mermaid." Alexander was then asked if she liked being a villain, and she replied that she loves playing villains because they are a lot of fun. Alexander added that she brings a little bit of her personality to the role, but joked that she isn't nearly as crazy as Ursula's Vanessa. Alexander continued, "But yeah, I quite often play demonic and unhinged women, and that's nice when there is a place for that at Disney."