Game Of Thrones: Faye Marsay Had To Take A Break From Social Media Because Fans Hated Her Character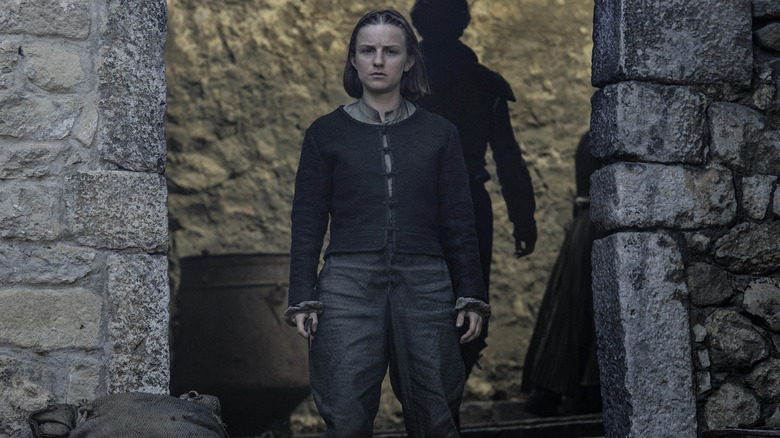 HBO
There are a lot of hateable characters in "Game of Thrones," to be sure. There's Joffrey Baratheon (Jack Gleeson), a petulant, inbred child-king with a penchant for murder. There's Ramsay Bolton (Iwan Rheon), a bastard turned legitimate heir with a penchant for murder. There's showrunners David Benioff and D.B. Weiss, a duo with a penchant for murder (if their final season character assassinations are any indication). The Waif, who appeared in the fifth and sixth seasons of the series, was a pretty minimal character, but according to her actress, Faye Marsay, fans really hated her.
"After Thrones came out, there was quite intense backlash at one point," she told The Independent. "Just because of the character I played. [The fans] hated her. Because Maisie [Williams]'s character was, like, the one – and there I am, hitting her with a stick." Ultimately, she "took a step back" from social media because of the vitriol directed at her character, but also admitted to the outlet that she just generally struggles with technology. "I'm like, the worst millennial on earth," she said. "The struggle is real! Like, I can't really properly put a post up. It takes me a while."
Who is the Waif, anyway?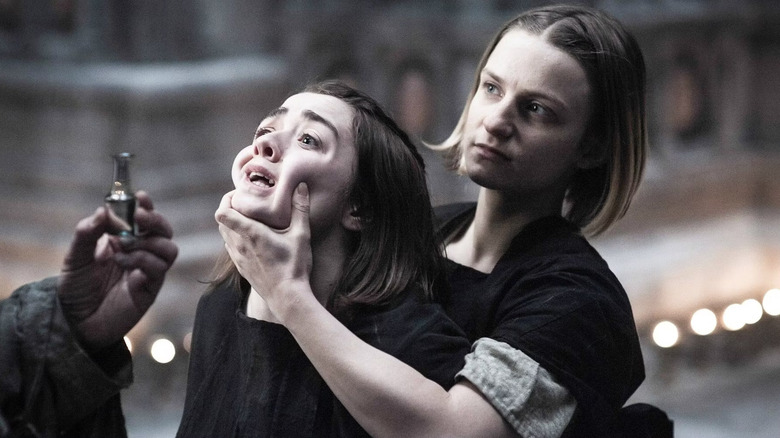 HBO
In case it's been a while since you returned to "Game of Thrones," here's a quick reminder about the Waif's whole deal. Known only by that non-name, the girl — who seems to be relatively close in age to Maisie Williams' Arya Stark — is a fierce acolyte of the House of Black and White in Braavos, working underneath Jaqen H'ghar (Tom Wlaschiha). From the second that Arya, who met Jaqen in the Seven Kingdoms and was issued an invitation to join him at the House of Black and White, meets the Waif, they're at odds. More accurately, the Waif hates Arya, and she's not exactly subtle about it.
The tide turns pretty hard against Arya when, after killing a man who wasn't yet marked for death by the gods, Jaqen takes away her sight; while stranded on the street without a home, Arya is forced to fight the waif for her life on a daily basis, which is... unpleasant to watch, to say the very least. After Arya does get her sight back, the Waif pursues her throughout Braavos, stabbing her in the stomach and intent on killing her. Though Arya ends up besting the Waif in the end, the character is definitely part of one of Arya's darkest storylines — and that's not Marsay's fault.
What is Faye Marsay doing now?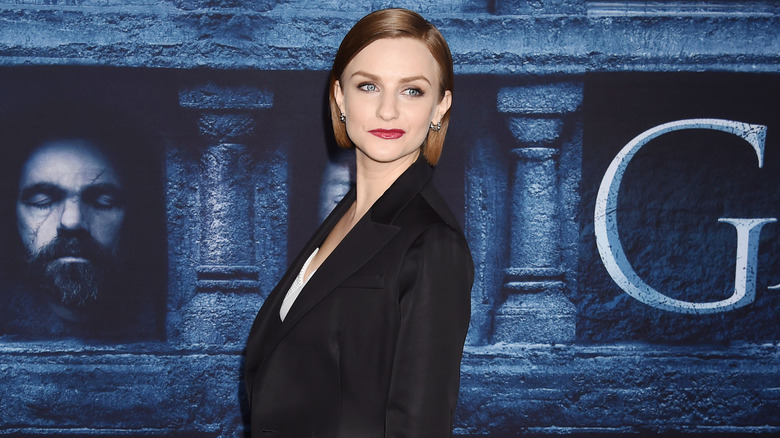 Jeffrey Mayer/Getty Images
Luckily for Marsay, she's got a new role that fans are really loving. After her time in Braavos, Marsay moved on to a galaxy far, far away with her role in the "Star Wars" series "Andor" as Vel Sartha, whose relationship with Cinta Kaz (Varada Sethu) is a huge step for the franchise, portraying its first same-sex relationship between important characters. Marsay also spoke to The Independent about this project, saying that the reaction has been heartwarming and that while filming, she didn't quite consider how important her character would be. When the first season of the series was released to enormous acclaim, Marsay came to the realization that her character, along with Cinda, is more vital than she realized — and she applauded the show for handling it in a subtle yet meaningful way.
"The way it was done wasn't some big announcement," she said. "Like I always say: people in the LGBTQI+ community, it's been going on since the beginning of time; it'll go on till the end of time. 'Andor' was just normalising the normal. That's it."
The first season of "Andor" is available to stream on Disney+, and if you want to relive Marsay's turn as the Waif, "Game of Thrones" is streaming on HBO Max.