The Mother: Jennifer Lopez Didn't Use A Stunt Double For The Entire Final Fight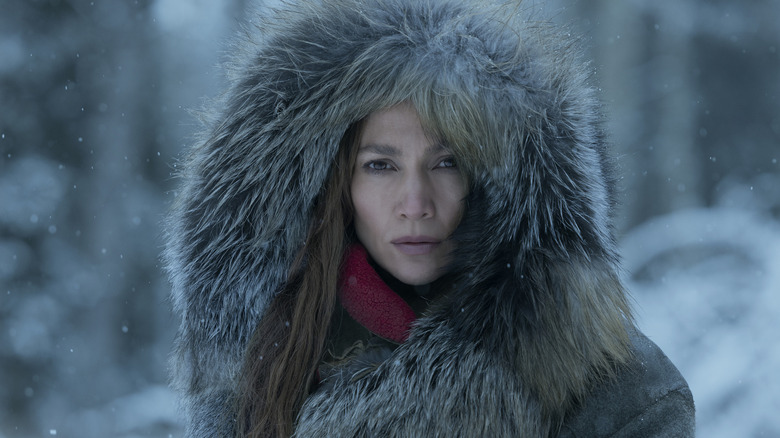 Ana Carballosa/Netflix
Jennifer Lopez may have gotten her start in the entertainment industry as a Fly Girl dancer on "In Living Color," but don't underestimate her ability to perform some intricate on-screen stunts. In her new movie "The Mother," Lopez portrays a fierce assassin who stops at nothing to keep her daughter, Zoe (Lucy Paez), safe. In her quest to achieve this, Mother (Lopez) gets into a few intense scuffles with the bad guys.
In an interview with Audacy, Lopez revealed she refused to call in a stunt double. Every punch, kick, and swing seen on screen is performed by Lopez in the last fight, despite the physical and emotional challenges it presented. 
"I'm more of a lover, so it was a whole kind of mindset and mentality besides learning the choreography with the knife and with all of the things, and the last fight scene with me, and Joe Fiennes was intense and I did that myself," Lopez said. "There was not a stunt double, unless they did some shots without me, but I did the whole thing from beginning to end."
Jennifer Lopez utilized her dance background to learn the fight choreography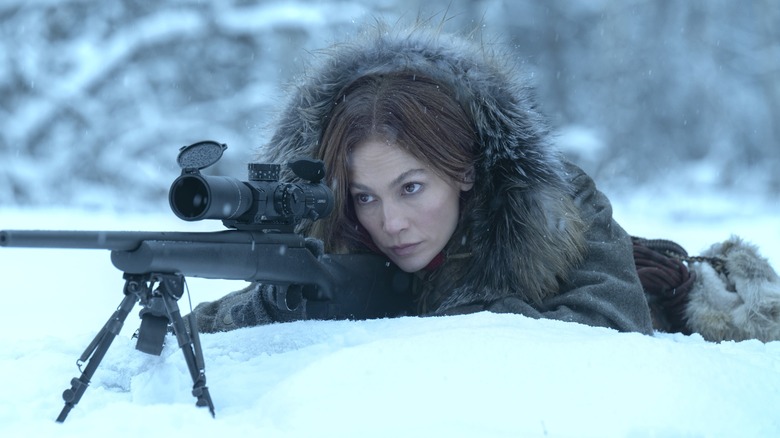 Eric Milner/Netflix
In order to fully prepare for her battle scenes in "The Mother," Jennifer Lopez trained for weeks to master knife fighting, hand-to-hand combat, and how to handle a sniper rifle. According to Lopez in a behind-the-scenes interview, her lengthy background as a dancer came in handy through all of this.
"Being a dancer really helps you when it comes to learning the steps of things," Lopez said. "Even in the fighting, it's like learning a technique of a new kind of dance, and to look like you know how you're doing it, you really kind of have to master the body positions and movements."
It also helped that Lopez is no stranger to performing on-screen fight scenes. For her 2002 thriller "Enough," which sees her character of Slim take down abusive husband Mitch (Billy Campbell), she trained for nearly two months in the art of Krav Maga, which she told The Associated Press allows women to use men's body weight against them.