Legacies Season 5 Could Have Seen A Time-Jump & Elena's Child With Damon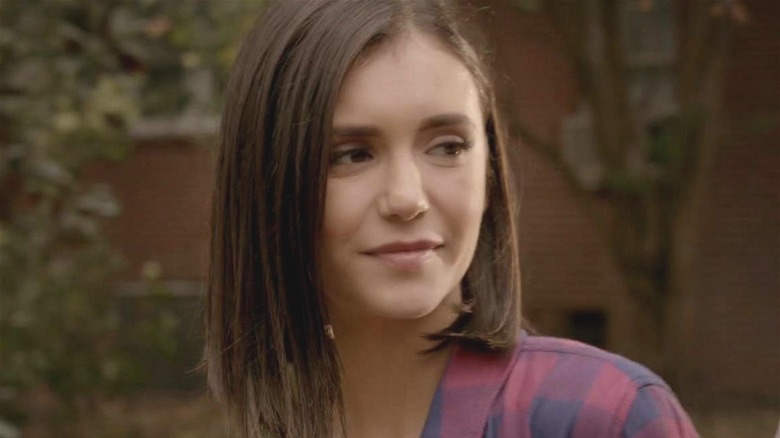 The CW
If "The Vampire Diaries" universe does anything well, it's being self-aware. Co-developed by Kevin Williamson, the "Scream" scribe is used to a meta-narrative that he weaves into the teen vampire drama. Sprinkled through the dialogue are inside jokes and "Twilight" references which only continue in full force for the following spin-offs. If "The Originals" is a dark tale bathed in blood, "Legacies" is its peppy little sister. The campy tone was perfect for a series about a supernatural boarding school. In addition to an unforgettable musical episode, "Legacies" was host to dragons, phoenixes, and mudmen, to name a few. Had the series been greenlit for Season 5, including a familiar character would have been no problem — especially for nostalgic die-hard fans.
Stephanie Salvatore was mentioned briefly in "Legacies" Season 1 when a genie sends Lizzie (Jenny Boyd) to an alternate universe. The daughter of a now-human Damon (Ian Somerhalder) and Elena (Nina Dobrev) does not appear but would have had a chance to come to life had the series not been canceled. Head of all things "The Vampire Diaries," Julie Plec, told TV Line that Stephanie was "very much at the top of our whiteboard as a character that we were planning on introducing, should the show move forward." The series is aptly named "Legacies," and no legacy family is bigger and better than the Salvatores.
Season 5 would have had a time jump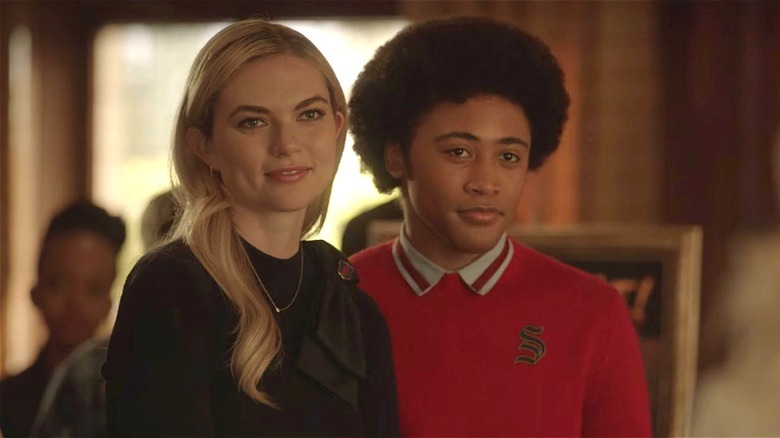 The CW
At the end of "The Vampire Diaries," everyone gets what they want. Damon gets Elena back, and Elena finally wakes up from her mystical coma to a human life. They all live happily ever after, choosing a life of humanity together instead of a vampiric one full of adventure and immortality. To each their own. Julie Plec confirmed that Mr. and Mrs. Salvatore chose procreation in their shared life, though we never see it.
"In my mind, Damon and Elena had kids in our timeline," Plec explained. "The way we alluded to her in the genie episode was as though she was 12 or 13. But in the 'Legacies' timeline, their kids were younger, probably toddlers." And, of course, they would name their child after the heroic and self-sacrificing Stefan (Paul Wesley). After going out in a blaze of glory, Damon has to live without the one person he loves the most — his brother. Naming his daughter after Stefan is touching and would only have the full impact if we got to see her as a fully-fledged person.
"Legacies" showrunner Brett Matthews confirmed to CBR that in Season 5: "We would have been in a time-jump scenario." The main cast would have returned different people, and could bring the Salvatores back into the fold. And oh, the missed opportunities. Seeing Damon getting a day job. Paying taxes. And now raising a human that is a constant reminder of Stefan. RIP, Stephanie Salvatore. We hardly knew you.