Ghosts Season 4: Mary's Exit Was Nerve-Wracking For The Showrunners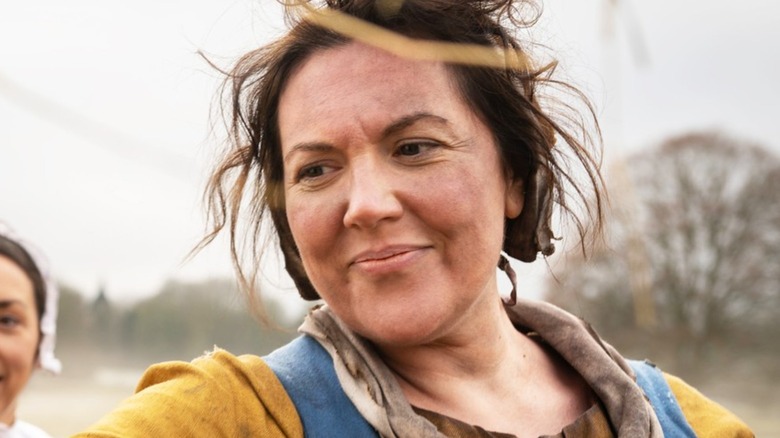 BBC One
During Season 4 of the BBC One hit series "Ghosts" (not to be confused with the divisive American remake), the cast list lost one of its notable names. Katy Wix — the actor behind the witch trial victim Mary — elected to leave the show during Season 4. To write Mary out of the show's narrative, the decision was made for her to ascend into the afterlife, thus completing her journey and removing her from the Button House. The minds behind the program did their best to complete Mary's story in a fitting way, but the process of figuring out how to do so was incredibly stressful.
"We spent a lot of time figuring out how to do it and how to do it sensitively and carefully, and we negotiated with Katy about how we would end that appearance on the show. It was nerve-wracking," explained "Ghosts" co-creator, showrunner, and the Captain actor Ben Willbond in an interview with Radio Times. Though one would imagine such a major cast departure would be jarring, Lawrence Rickard — Willbond's fellow co-creator and showrunner, as well as the actor behind Robin — feels it fit the show's focus on death. "Going 'there's no build, you never know, it just happens, and then you deal with the fallout' – I think was exactly the right thing to do."
Outside of the context of the show, it makes sense why Mary disappeared from the program. In-universe, though, why exactly did she "die" so suddenly?
Katy Wix has a fascinating theory about Mary's departure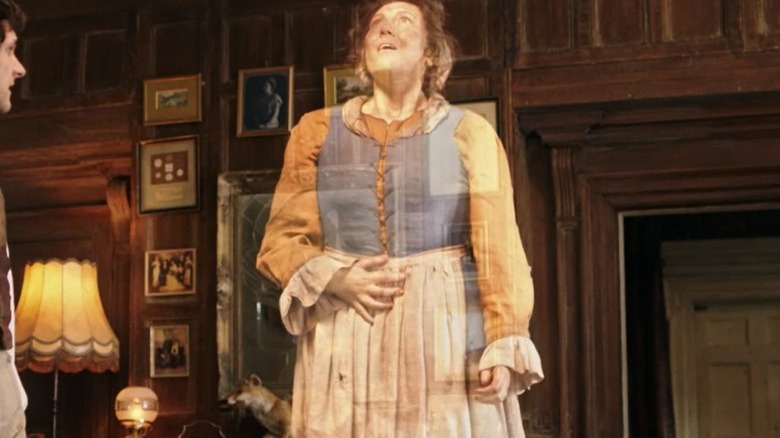 BBC One
Mary's unexpected exit takes place in the "Ghosts" Season 4 episode "Gone Gone," setting the stage for an installment that explores the concept of grief. All of the characters handle her demise in different ways as they attempt to make sense of what just happened to their ghostly friend. As viewers, we know the only reason Mary is gone is because of Katy Wix's decision to leave the show, but as far as in-continuity explanations go, we have no choice but to speculate on the details — much like Wix herself has.
During an appearance on BBC's "Inside...Ghosts" podcast (via Den of Geek), the Mary actor offered up her take on why her on-screen alter-ego moved on to the afterlife. "I sort of read it as philosophically that you have to heal something or conclude something or something needs to happen," she explained, theorizing that when Mary truly finds her voice in the Season 4 episode "Speak As Ye Choose," that represents her overcoming an obstacle that prevented her from reaching the afterlife in the first place.
Mary's farewell will endure as a landmark moment on "Ghosts," regardless of the canonical reason it happened. It's fair to say that the showrunners handled it as thoughtfully as they could.