Resident Alien Season 3: Everything You Need To Know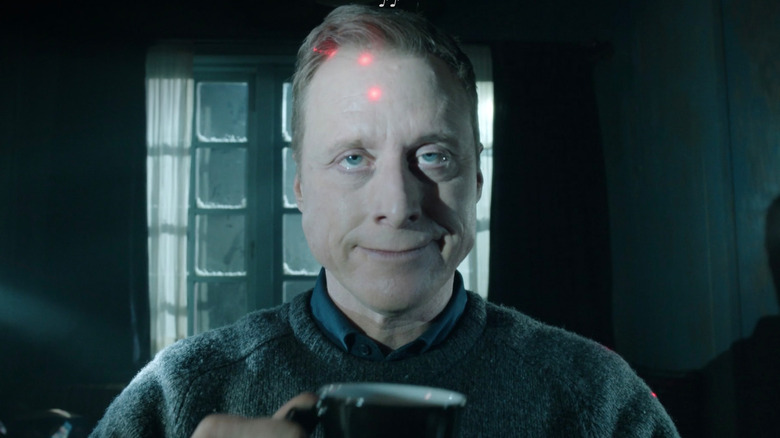 Syfy
For those who enjoy hour-long cable dramedies, or "small town, murder mystery, sci-fi doctor dramedies" as Syfy calls it, it doesn't get much better than "Resident Alien." Based on the Dark Horse comics series of the same name, the show stars Alan Tudyk as an alien who's sent to Earth to prime it for annihilation by his own species. He infiltrates the small Colorado town of Patience, which also happens to be the site of a recent murder, and takes the form of Harry Vanderspeigle, the local doctor and a newcomer in town.
By Season 2, Harry has grown so attached to humanity that he abandons his mission, just in time for Earth to face a greater threat from an even deadlier species, the Greys. By this point, Harry has also learned about the existence of a mysterious alien baby, and over time, he develops paternal feelings for him, complicating matters even further.
Season 2 ended on the biggest of cliffhangers: the impending destruction of Earth. Here's everything known about Season 3.
What is the release date for Resident Alien Season 3?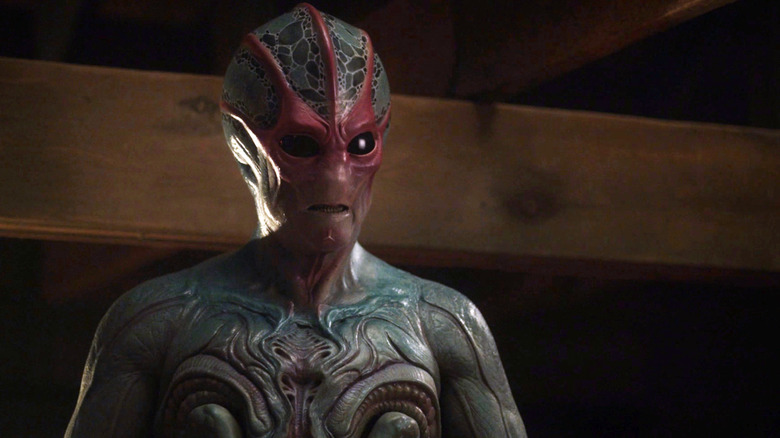 Syfy
"Resident Alien" Season 3 doesn't yet have a release date, but it does have a release window: late summer or early fall 2023. If "Resident Alien" Season 3 has the same programming schedule as the previous season, it will air on Tuesday nights at 10 p.m. on Syfy. It's also available with a subscription to the Peacock app. Individual episodes can be purchased on Amazon Prime, Vudu, Apple TV, Google Play, and YouTube, all for $1.99 per episode. 
Syfy's decision to renew "Resident Alien" for a third season was announced on Deadline in July 2022, weeks ahead of the second-half premiere of Season 2, which was on August 10. It was also reported that Season 3 would consist of 12 episodes. However, in November 2022 it was announced that Season 3 would be shortened by four episodes to eight total. Unlike Season 2, Season 3 won't be split into two halves.
What is the plot of Resident Alien Season 3?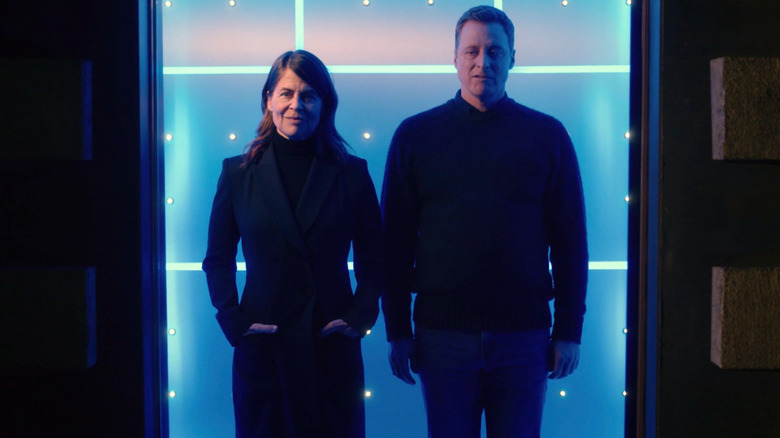 Syfy
Picking up where Season 2 left off, Harry Vanderspeigle has ensured that the hybrid alien child, which he named Bridget, was safe by giving them up to the Greys. Unable to abandon his friends on Earth to destruction at the hands of the Greys, Harry himself opted to remain and work to save it from annihilation. When we last saw Harry, he joined forces with General McCallister (Linda Hamilton), the shadowy and ruthless military officer who'd been trying to capture him. Cast photos from Season 3 of "Resident Alien" confirmed that Harry and McCallister will be working together on a plan to stop their common enemy. 
Meanwhile, the show will continue to spend time on the residents of Patience. In one of Season 2's closing moments, Sheriff Thompson (Corey Reynolds) was interviewing the former government agent Joseph Rainer (Enver Gjokaj) for a job as a sheriff's deputy, unaware that he killed Peter Bach (Terry O'Quinn) while Harry was rescuing Bridget from a government facility in Wyoming. Joseph cryptically says that he's good at making sure people don't step out of line. Given that some of the people of Patience have recently learned that Harry is, in fact, an alien, it's likely Joseph will pose a serious threat in Season 3. 
Who is in the cast of Resident Alien Season 3?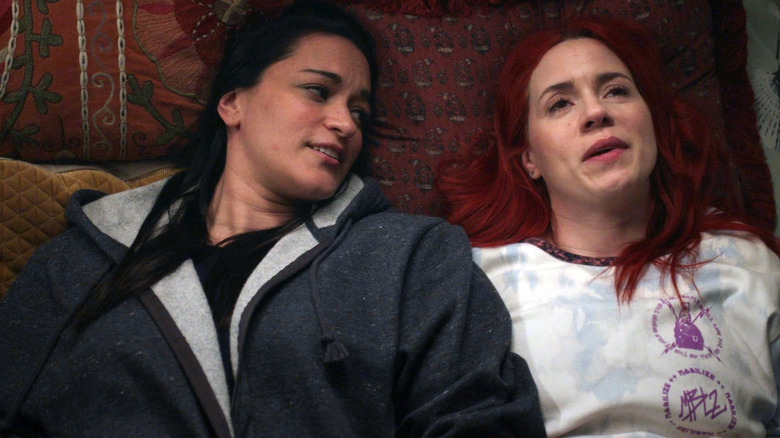 Syfy
Beyond Alan Tudyk and Linda Hamilton, the rest of the main cast of "Resident Alien" should be returning. In Patience, that includes Corey Reynolds as Sheriff Thompson; Elizabeth Bowen as his deputy Liv Baker; Levi Fiehler as Mayor Ben Hawthorne; Meredith Garretson as his wife Kate; Judah Prehn as their son Max, who previously was the only one with the ability to see Harry for who he truly was; and Gracelyn Awad Rinke as his best friend Sahar. There's also Sara Tomko as the local nurse and Harry's confidante Asta Twelvetrees, Alice Wetterlund as her best friend D'Arcy Bloom, and Gary Farmer as Asta's father and the local diner owner Dan Twelvetrees. 
Finally, it's possible that Season 3 could invite one or more notable guest stars. One of Season 2's most memorable episodes involved Harry taking a government researcher named Carlyn (Alex Borstein) out on a date under false pretenses. Specifically, she's a nuclear laser physicist with access to a specific part Harry needs to rebuild his spaceship.