Elle Fanning Says She Lost Out On A Major Role Because She Didn't Have Enough Instagram Followers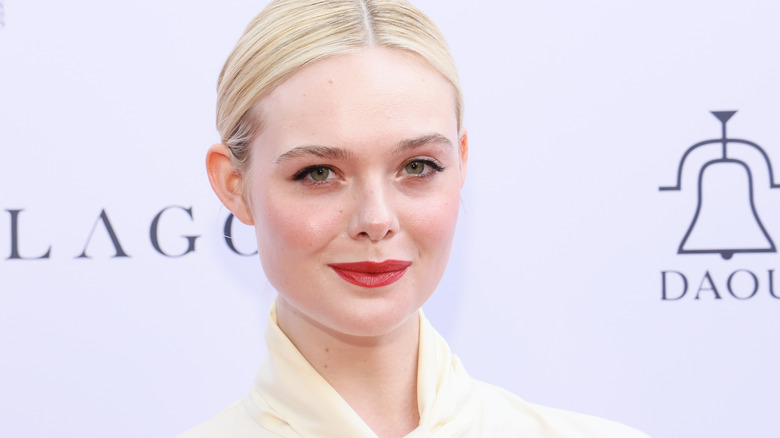 Rodin Eckenroth/Getty Images
One would think that, if you're an actor trying to book a role, there would be a lot of factors you'd consider that have nothing to do with social media statistics. Are you a physical match for the character description? Do you connect to the project? Apparently, Elle Fanning lost out on a role for a very unexpected reason — that boiled down to her Instagram presence.
Speaking to Josh Horowitz on his "Happy Sad Confused" podcast, Fanning revealed that she lost a major franchise role for a totally bizarre reason. "I didn't get a part once for something big because – it might not have just been this reason, but this was the feedback that I heard – was because I didn't have enough Instagram followers at the time," Fanning told Horowitz.
"That's something I firmly don't believe in, for not getting a part," she said, a sentiment most people can probably agree with. That said, the young actress also said she doesn't feel a strong need to get involved with a multi-year franchise project. 'I don't feel that way. I don't," she said, meaning she doesn't think it's essential to anyone's career in the long run. "It does something for people, you know, but you also don't know if they're gonna work sometimes, which is also scary."
Elle Fanning's career clearly didn't suffer after this experience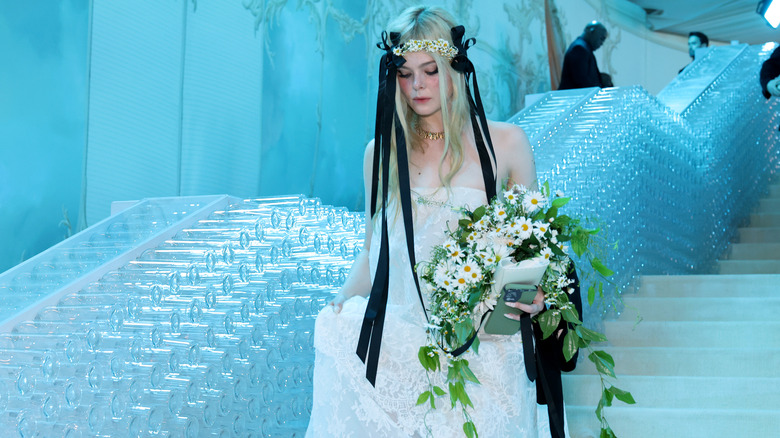 Cindy Ord/mg23/Getty Images
Clearly, Fanning's career hasn't suffered because she, at one point, didn't have enough Instagram followers. (As of this writing, she has roughly 6.2 million.) After getting her start as the younger sibling to her fellow actress Dakota Fanning, the younger Fanning appeared in projects like "The Curious Case of Benjamin Button" and "Super 8" before joining a sort of franchise, playing the Princess Aurora against Angelina Jolie in the Disney origin story "Maleficent." After that, she turned to indie movies like "20th Century Women" and "The Beguiled" — the latter of which reunited Fanning with her "Somewhere" director Sofia Coppola — before booking her most high-profile role yet.
In 2020, Fanning started her run in the Hulu original series "The Great," where she plays legendary ruler Catherine the Great opposite Nicholas Hoult as her boneheaded and bizarre husband Emperor Peter III. Fanning has earned a ton of acclaim for her steely performance as Catherine, including nominations for Golden Globes and Emmys... so whatever franchise producers didn't cast her over her Instagram follower count are probably kicking themselves right about now.