Why Paul Dano & John Cusack Didn't Collaborate On Playing Brian Wilson In Love & Mercy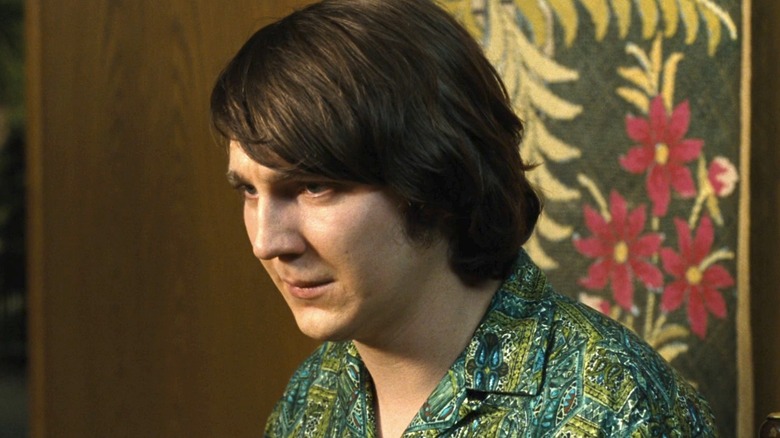 Lionsgate
The 2014 film "Love & Mercy," which was directed by Bill Pohlad, centers on the Beach Boys' Brian Wilson and specifically, his mental health struggles in his adulthood. The film takes place in two timelines — in the 1960s while Wilson is recording the Beach Boys' 11th album, "Pet Sounds," and in the 1980s while he is undergoing a 24-hour therapy program. As such, two actors – Paul Dano and John Cusack — took on the role of the legendary musician.
Seeing as they're playing the same character, one may assume that Dano and Cusack checked in with one another and compared notes on how they were going to approach this role. As it turns out, this is not at all the case — the two actors didn't collaborate whatsoever on the shared role. In an interview with Awards Daily, Dano revealed,  "[Cusack and I] didn't meet until he was on his first day, and I was on my last day. It was sort of like two separate films being made almost. Bill [Pohlad] suggested we don't collaborate which showed great trust in both of us."
Dano thought it was a risk not to collaborate with Cusack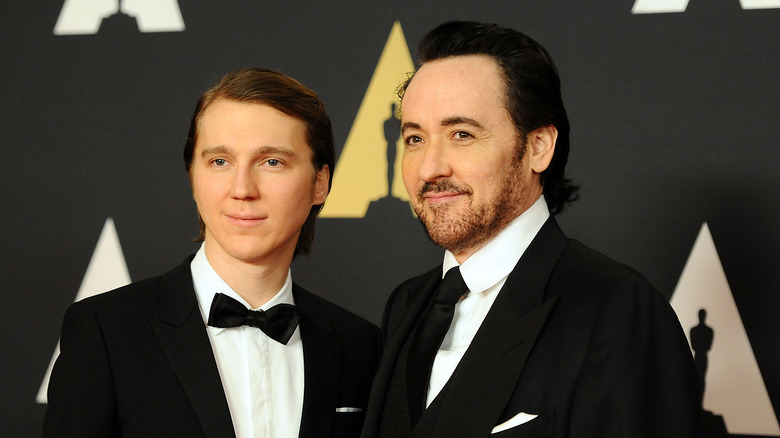 Araya Doheny/Getty Images
In the interview with Awards Daily, Paul Dano elaborated on what it was like to work completely separately from John Cusack for "Love & Mercy" after it was suggested by director Bill Pohlad. Dano said, "I thought at the time that it was risky in some ways, but the juxtaposition is part of trying to capture such a complicated human being. To have somebody at the peak of their creative joy in the studio and then see somebody else who's so lost, I think there's a lot of strength in that juxtaposition."
The actor added that when he and Cusack did finally meet, they bonded over their love of the Beach Boys' unfinished album "Smile." Overall, both actors felt good about the way they went about portraying Wilson.
Meanwhile, Cusack, in an interview with Billboard, discussed why they went about having two actors portray one person in the first place, in contrast to other biopics that have one actor play a person through several decades of their life, such as Austin Butler did in "Elvis" in 2022. "By having two actors play him, we're admitting that there's no way to do all of Brian's life," Cusack said.