Queen Charlotte: Who Plays Young Brimsley?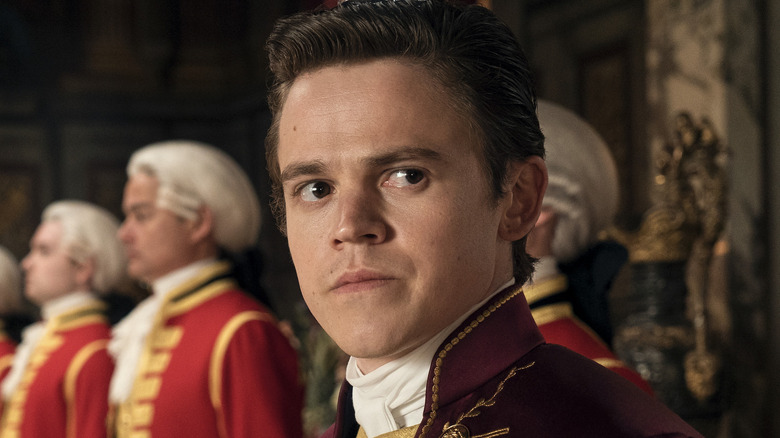 Liam Daniel/Netflix
"Queen Charlotte: A Bridgerton Story" introduces "Bridgerton" fans to a young Queen Charlotte, played by India Amarteifio, as she enters into an arranged marriage with a young King George III (Corey Mylchreest). But Charlotte and George are not the only familiar "Bridgerton" characters who we get to see in a new, younger light — we also meet a young Lady Danbury (Arsema Thomas), as well as a young Brimsley (Sam Clemmett).
Fans of "Bridgerton" know Brimsley (Hugh Sachs) as the queen's loyal secretary, always nearby in case Charlotte needs anything. In "Queen Charlotte," the new queen and her secretary meet for the first time shortly after her arrival. Charlotte, at first, is a bit taken aback by Brimsley's presence, but he persists and continues to follow a few paces behind her at all times. Brimsley even gets his own romantic storyline with the king's secretary, Reynolds (Freddie Dennis).
If you want to know more about the actor who plays young Brimsely, Sam Clemmett, here's a rundown of some of his most notable past projects.
Clemmett has been acting since 2013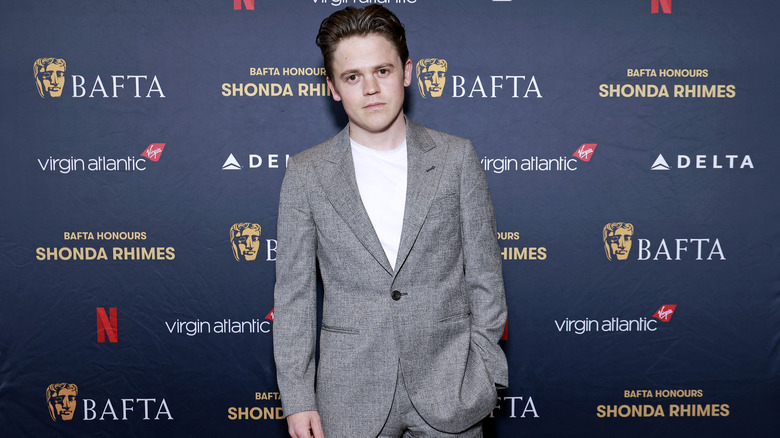 Jason Mendez/Getty Images
Sam Clemmett, the actor who plays young Brimsely on "Queen Charlotte," has been acting on screen since he appeared in one episode of the British detective drama "Foyle's War." In the following years, he appeared in one episode each of "Doctors," "Holby City" and "Our World War." In 2016, he co-starred in a BBC docudrama, "Murder Games: The Life and Death of Breck Bednar." Next, he made one-episode appearances in two more TV shows, "The Musketeers" and "Endeavor."
In 2021, Clemmett had supporting roles in two films, the crime drama "Cherry," in which he acted opposite Tom Holland, and the British war film "The War Below." Finally, Clemmett's most recent project has been, of course, "Queen Charlotte: A Bridgerton Story."
Additionally, off of the screen, Clemmett is known for playing Albus Severus Potter in "Harry Potter and the Cursed Child" (both Part One and Part Two) as part of the original cast. Speaking to Broadway.com about what it was like to be a part of the wildly popular two-part play, Clemmett said, "By the end of Part Two, the response we got was like we've said so many times, it was like a rock concert. It wasn't like any theatrical experience I've ever had in my life. It was like an event. It became an event more than a piece of theater. And it celebrated what theater could be. It was amazing!"