Scream 6's Crew Built An Entire Subway Car From Scratch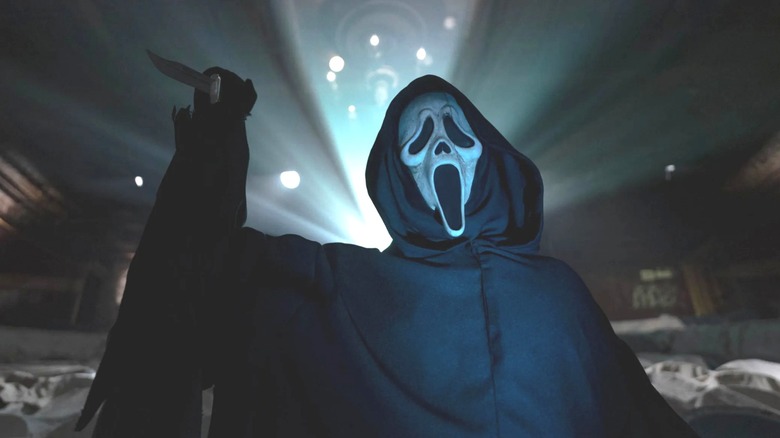 Paramount Pictures
"Scream 6" proved that there are plenty more Ghostface stories to tell, and the series is one to watch heading into the future of horror cinema. Having an iconic scream queen like Jenna Ortega also doesn't hurt. However, the franchise continues to reinvent itself with each recent release, and "Scream 6" is full of disturbing moments to keep audiences hooked.
One standout of "Scream 6" is its subway scene, as the survivors have to pile into New York's compact public transit. "The subway scene was the scene that we talked about a month in prep, in terms of how we were going to achieve it," cinematographer Brett Jutkiewicz told Screen Rant. "A big part of that was just the set itself. We went through a few different iterations of ideas of how we would do that, and what wound up happening was that the art department actually built that subway car entirely from scratch on our stage in Montreal as well as the platform that they were on."
However, the team then faced the challenge of making an incredibly stationary subway car look like it was speeding through underground tunnels. Jutkiewicz called upon Eames Gagnon, chief lighting technician, and David Dinel, key grip, for a cross-department collaboration to bring the set to life. They mulled over a few options and chose to rig 70 feet of lights on each side, playing with the lighting effects to create the illusion of movement.
Scream 6's subway scene almost fell victim to Ghostface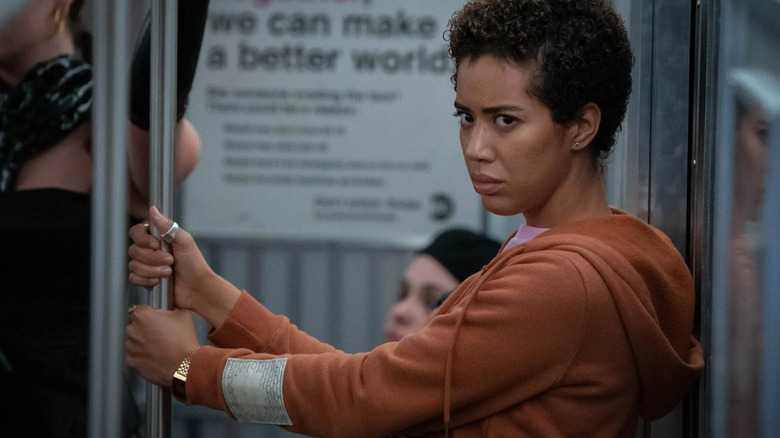 Paramount Pictures
If the production surrounding the "Scream 6" subway scene sounds like a nightmare, it's because it was. During an interview with CBR, director Matt Bettinelli-Olpin and executive producer Chad Villella revealed that it almost became too much to handle, with the idea of scrapping the scene entirely coming up in conversation.
Bettinelli-Olpin reiterated Brett Jutkiewicz's comments, saying that the problems started in pre-production when the team realized they couldn't get their hands on an actual subway car. "It would have cost a billion dollars," the director said regarding getting a subway car, relocating it to set, and ensuring it didn't fall over. "We had so many conversations about it. Thirty percent of pre-production was like, 'How are we doing this subway sequence?'" Villella then chimed in, "Weren't there multiple moments where we were like, 'Maybe we should just cut it?' Then, we were like, 'Absolutely, under no f***ing circumstances.'"
Bettinelli-Olpin called the subway scene "a handshake between every department," saying it was all hands on deck to bring it to life. Building it, making it seem like it's moving, and getting costumes for everyone on board required an entire team effort. Ultimately, they got it done, and the result is arguably one of the best moments in "Scream 6."