Jane The Virgin: The Real Reason They Killed Off Michael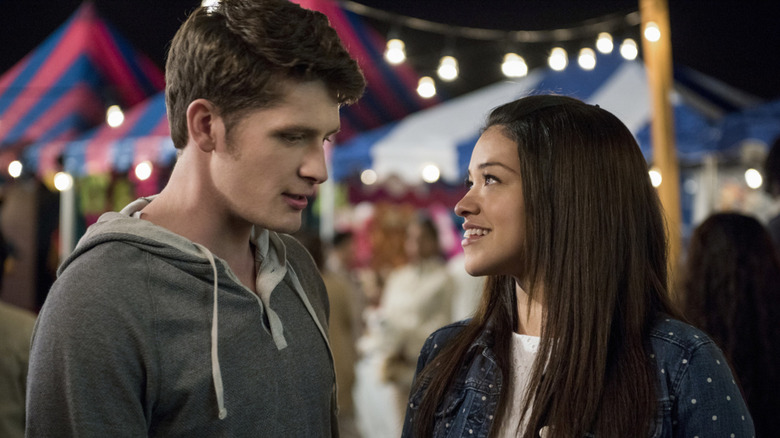 The CW
When "Jane the Virgin" started airing on The CW in 2014, it was clear straight out of the gate that this show would be something incredibly unique. Based on the Venezuelan telenovela "Juana la virgen," this brand new spin on a telenovela focuses on Jane Villanueva (Gina Rodriguez), a virgin, who ends up pregnant thanks to her gynecologist, a different patient, and artificial insemination. In the early stages of this discovery, Jane has to grapple with the challenge this presents to her fiancé Michael Cordero (Brett Dier), who stands by her while she has another man's baby.
Michael really stands by her, and the two get married and finally consummate their relationship... only for Michael to die halfway Season 3 of a heart attack. So why did the series steal Jane's love right as they were building a life together? In an interview with Deadline, creator Jennie Snyder Urman opened up about just why Michael died, and the narrative reasoning behind this decision.
"We came into the show, in the pilot, with Jane at a place where her life seemed (somewhat) mapped out," Snyder Urman said. "And a cataclysmic event — [accidental pregnancy] — happened , spinning her into a very different place, forcing change and growth. And in many ways, we've been dealing with the fallout of that event for two and a half seasons. Now, at the midpoint, she finally felt settled again. This felt like the moment to shake things up in a bigger way. This is a telenovela, after all."
Michael's death was one of the most shocking moments on Jane the Virgin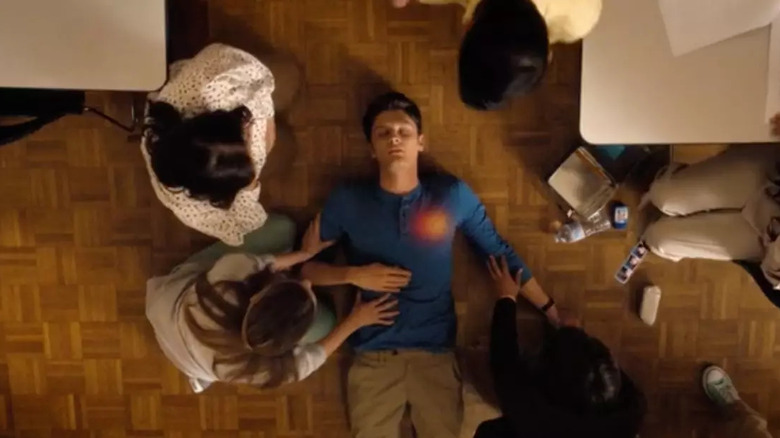 The CW
Asked about the effect Michael's death has on Jane, Snyder Urman confirmed that it's enormous — but also leads to growth. "Her life has changed in every way," the showrunner continued. "And yet, she has had to carry on. She's a little older now, she's certainly less idealistic and a little more pragmatic. But she still has dreams, and hopes and fears, and beyond that — you'll see!"
There was another enormous effect not just on Jane after Michael's sudden death, but the show as well — following this mid-season episode, the show jumps a whopping three years into the futuere. By now, Jane's young son Mateo, whom she shares with Rafael Solano (Justin Baldoni), is having major behavioral problems, and Rafael and Jane, who were once romantically involved, are now just friends trying to co-parent as their son struggles. Jane is also trying to get her book, which focuses on the love story between her and Michael, published, marking a whole new chapter of her life, so to speak. Life without Michael isn't easy for Jane, especially as she navigates life as a single mother, but if there's one thing that's true about "Jane the Virgin," it's that Jane will always show audiences just how resilient she really is.
So does that mean Michael simply never appeared on "Jane the Virgin" again? Of course not! This is a telenovela, after all!
Jane the Virgin always trafficked in telenovela tropes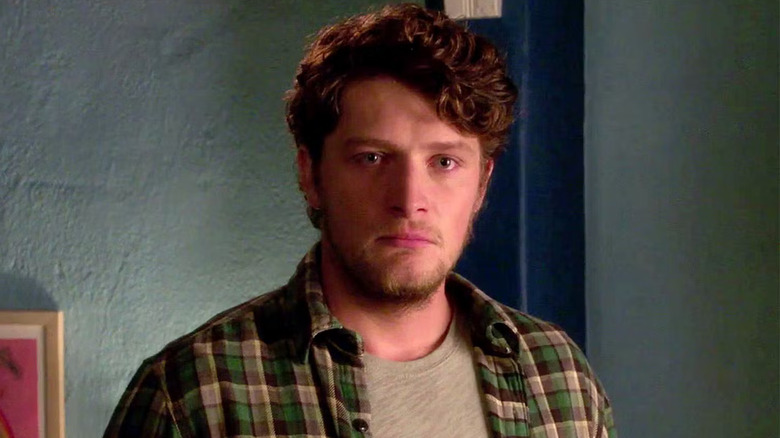 The CW
Throughout the entirety of "Jane the Virgin," the show employs a whole toolbox of telenovela tropes, including evil identical twins, a mysterious narrator, love triangles, secret identities. Even the early reveal that Jane's biological father is Rogelio de la Vega (Jaime Camill) has a telenovela twist to it, in that he's the star of — what else? — an in-universe telenovela. 
Perhaps the best trick "Jane the Virgin" ever plays, though, is bringing Michael back in the show's final season. As Jane and Rafael — who are back together by this point — discover that their nemesis Sin Rostro, also known as Rose (Bridget Regan) staged Michael's death and manipulated his brain in the ensuing years so that his memories are completely gone. When Michael meets Jane again, he goes by Jason and happily lives on a farm in Montana. When he does get his memories back and remembers his life with and marriage to Jane, the two try and reconnect, but he's changed too much, and they agree that it's time for both of them to move on.
Ultimately, Michael starts his own family and Jane and Rafael finally get married, but there's no question that Michael's death and reappearance are an enormous part of the series... and Snyder Urman was right in that it majorly drives the narrative.