Where To Stream Why Women Kill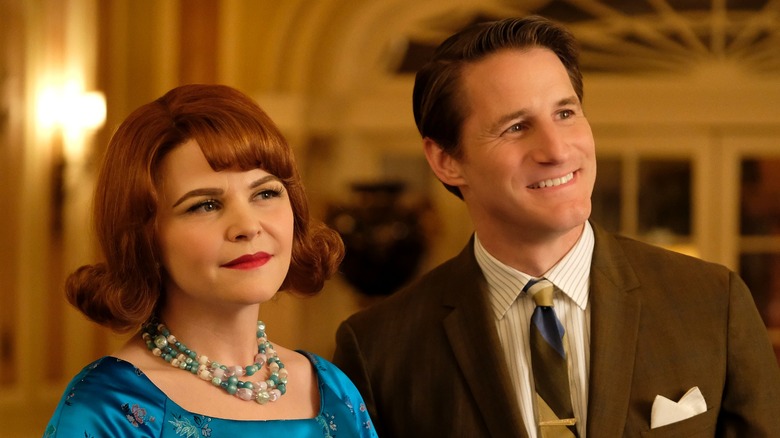 Jessica Brooks/CBS
To take another person's life in rage, passion, or duty is often an action that sticks with the perpetrator for the rest of their life, regardless of the motivation. There is a specific reason why almost every faith has a specific tenant against murder, and the crime is usually considered a grievous sin worthy of punishment. Despite the incredibly dark nature of killing, murder can be the basis of a good story, especially one tinged with humor. A good example of this is Marc Cherry's series, "Why Women Kill."
"Why Women Kill" consists of two different seasons, which are each different in format, but still share one thing in common: exploring what it takes to motivate a woman to partake in one of the most serious crimes imaginable. The first season of "Why Women Kill" premiered in August 2019, and it follows three different women across different eras of time — 1963, 1984, and 2019. The only common thread between these decades is that they are set in the same house and that all of them have to contend with some kind of relationship infidelity. Season 2 of "Why Women Kill" premiered in June 2021, and it shifted gears to instead focus on a single era and set of characters, as opposed to the anthology format of the previous season. 
So, where might one get the chance to stream "Why Women Kill?" The place to catch both seasons of the show is over on Paramount's streaming service, Paramount+, which runs from $4.99 a month with ads, or $9.99 for an ad-free experience.
Both seasons of the series are available to stream on Paramount+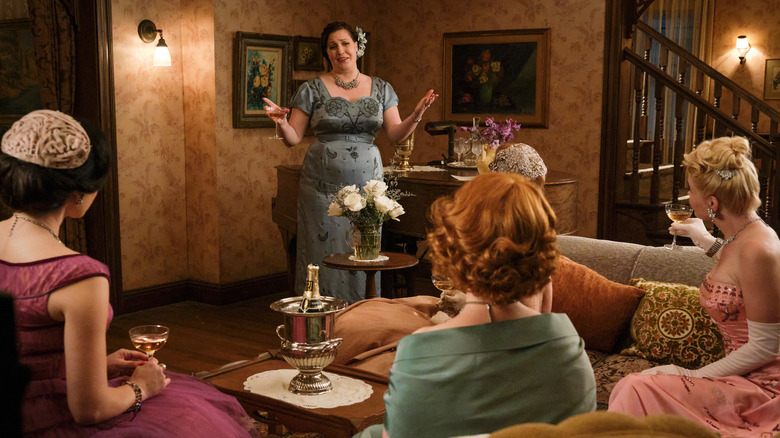 Trae Patton/Paramount+
When "Why Women Kill" first debuted, it was actually available on CBS All Access, the streaming service predecessor of Paramount+. Starring a multitude of talent like Lucy Liu, Ginnifer Goodwin, Kirby Howell-Baptiste, Alexandra Daddario, Allison Tolman, and Lana Parrilla, "Why Women Kill" proved to be a hit with the general public, as Rotten Tomatoes noted the series' 89% positive audience score. Unfortunately, Variety reported in July 2022 that the previously green-lit Season 3 of "Why Women Kill" had been canceled by Paramount.
Speaking with the A.V. Club, series creator Marc Cherry was asked how he can create sympathy for characters who are doing horrible things. In reply, Cherry said, "I have a little bit of luck in my career finding women who you still like them even when I make them do just the most dreadful thing. I think part of it is good casting and finding women who can be vulnerable while they're up to no-good shenanigans. You've got to look for actors who've got the twinkle in their eye when they're doing their horrible stuff. You know, I've made a good living off of explaining why women make bad choices." 
Needless to say, if one wants to check out "Why Women Kill" or fancies another viewing, Paramount+ is the place to do so.