How Many Thin Man Movies Are There?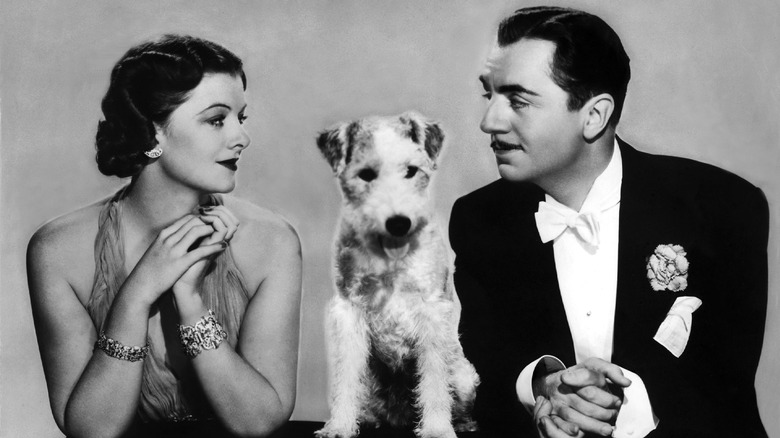 United Archives/Getty Images
Back in the 1930s, one of America's favorite crime solving duos were Nick and Nora Charles, introduced in the novel "The Thin Man" by Dashiell Hammett and played in the 1934 film version by William Powell and Myrna Loy. The novel was the Charles' only recorded case, but the movie proved so popular it spawned a whole franchise of feature film mysteries centered on the married couple with a penchant for getting involved in complex whodunits and consuming copious amounts of alcohol. Similar to "The Pink Panther," the phrase "Thin Man" came to be associated with the movie's protagonist in several sequels, even though in the original movie it refers to the murder victim.
The movie "The Thin Man" is a perfect balance of wit and crime, a formula that was closely duplicated by several sequels, all starring Powell and Loy, who were and in some circles remain famous for their perfect onscreen chemistry.
How many "Thin Man" movies are there in all? The original movie plus five sequels make six "Thin Man" movies altogether, and if you're interested in the series (or just enjoy entertaining classic movie whodunits in general) they're definitely worth seeking out.
Nick and Nora have also appeared on radio, on the stage, and on television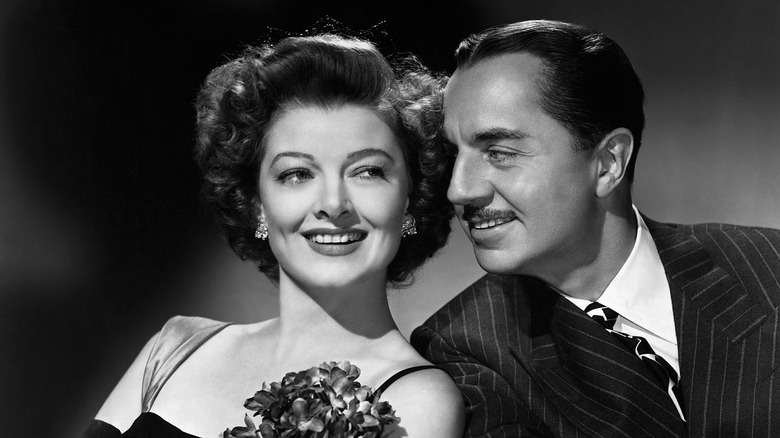 Hulton Deutsch/Getty Images
The six "Thin Man" movies starring William Powell and Myrna Loy — "The Thin Man," "After the Thin Man," "Another Thin Man," "Shadow of the Thin Man," "The Thin Man Goes Home," and finally, "Son of the Thin Man," are the most well known incarnations of Nick and Nora Charles, but as with most other popular characters they popped up in other derivative works as well. There was a long-running radio series in the 1940s, a TV series in the 50s, and even a Broadway musical.
But if you're interested in "The Thin Man," it's the movies that are the best-known versions of Nick and Nora, as well as the only times that they are portrayed definitively by Powell and Loy.
You never know who might pop up in the "Thin Man" movies, like one emotional murder suspect in "After the Thin Man" played by none other than James Stewart, who would later become a massive movie star thanks to films like "It's a Wonderful Life," "Rear Window," and "Vertigo." And just think, it does even rank as one of Stewart's 65 best movies.
Will "The Thin Man" ever return to the world of feature films? Years ago it was reported that Johnny Depp would play Nick in a new version, a project that was subsequently reported by Deadline as having stalled. But no property is ever truly dead in Hollywood, and it's possible that some other actor (and a leading lady) will attempt to fill the shoes of Powell and Loy in the original six movies.