Black Lightning: Why Jefferson Pierce Looks So Familiar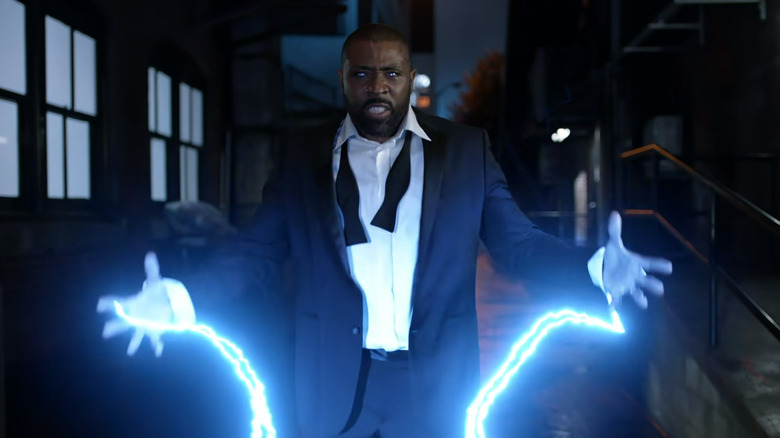 The CW
We don't talk about the retired-super-hero-to-high-school-principal pipeline nearly enough in modern social discourse.
That's why The CW released "Black Lightning" in 2018, to dig into that underrepresented demographic. Actually, "Black Lightning" became a part of the Arrowverse because Fox passed on the pilot, and The CW figured there's always room for a few more electrically themed metahumans. For those who missed out, the series follows Jefferson Pierce, a retired hero who, yes, becomes a high school principal. Coincidentally, it's the same high school where his two daughters go, and they're kidnapped at the school in Episode One, leading the hero to take back up his mantle. What, did you think the eponymous Black Lightning would stay retired? Where's the show in that?
Don't worry; Jeff saves his kids and even gets the opportunity to mentor them because the metahuman gene runs in the family! "Black Lightning" lets its starring character be a good hero and a good dad, and both aspects of the role are brought to life by Cress Williams.
Williams has been a professional actor in the industry since the early 1990s. According to his IMDb page, he's worked on roughly 70 projects, which include a brief appearance in "House," a recurring role in "ER," and a featured role in Drew Barrymore's "Never Been Kissed." He also frequently voices John Henry Irons, a.k.a. Steel, for DC's animated filmography. Here are some of William's career highlights.
Cress Williams is Talak'talan, a Jem'Hadar soldier, in Star Trek: Deep Space Nine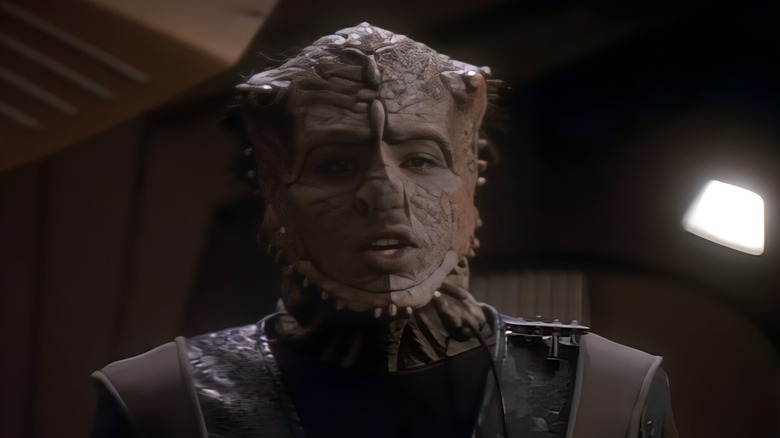 Paramount
In 1993, hot off the success of "Star Trek: The Next Generation," Paramount released "Star Trek: Deep Space Nine," the fourth serialized installment in the ongoing franchise. "Deep Space Nine" serves as many firsts for "Star Trek," such as it being the first show to primarily feature a fixed location rather than an exploratory vessel. It is also the first series not to directly involve Gene Roddenberry, the creator of "Star Trek."
Cress Williams portrayed Talak'talan for a single episode (Season 2 Episode 26, "The Jem'Hadar") in 1994, but he made his presence memorable by committing war crimes. Talak'talan is a ranking soldier in the Jem'Hadar space military with cold fury running through his veins. He's an antagonistic force to Starfleet in the episode, shown when he imprisoned Benjamin Sisko (Avery Brooks) for stumbling too close to a battle he had no part in.
Veronica Mars sees Cress Williams become a dubious cop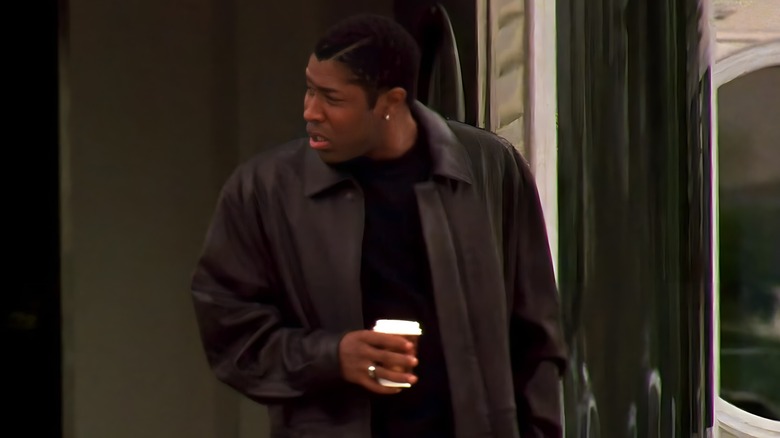 UPN
An effective legal system? Boring. Uninspired. Real criminal justice is handled by meddling kids.
That's why we have Veronica Mars (Kristen Bell), the eponymous lead of UPN's (then The CW's, and then Hulu's) noir mystery drama series. Veronica is a student with a passion for detective work, which she somehow manages to balance with her academic career. While "Veronica Mars" might have suffered from the corporate shuffle, the fans stuck with it, even going so far as to participate in crowdfunding a film in 2014. 
Cress Williams portrays Nathan Woods for four episodes in Season 2, which aired between 2005 and 2006. Nathan is a police officer with a dubious moral code, but what that means depends on who's asked. During his tenure in Chicago, he was decorated for his service, but during his time undercover, his true allegiances fell under sharp scrutiny. Unfortunately, with "Veronica Mars" being a show full of mysteries, Nathan's character is never fully explained. The only concrete thing we know about his loyalties is that he loves his son, Wallace (Percy Daggs III), which is something, at least.
Cress Williams is a campaign consultant in The West Wing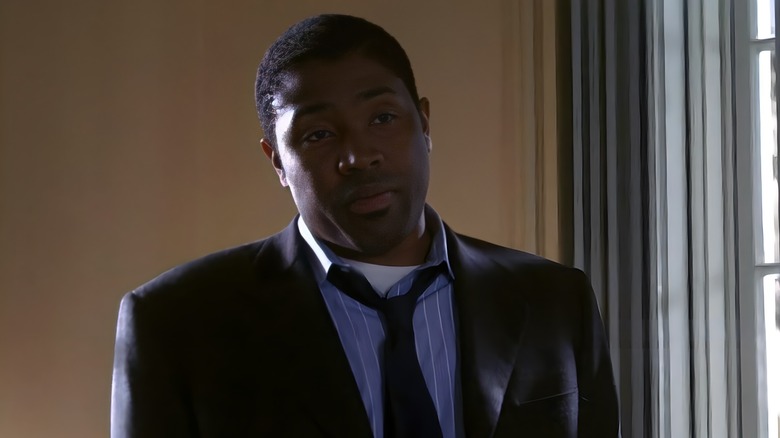 NBC
NBC's "The West Wing" is a political drama series about the behind-the-scenes machinations of a Democratically run administration in the White House's titular West Wing. Sorkin's show garnered a staggering amount of accolades, like some magical Primetime Emmy Award magnet, for its narrative complexity and political analysis.
Cress Williams portrays Lester for two episodes (Season 7 Episode 8, "Undecides," and Episode 16, "Election Day: Part One") in 2005 and 2006, respectively. Lester never gets a full name, but his introduction implies he's always been around. He's a campaign consultant for Matt Santos' (Jimmy Smitts) presidential bid, and he's given front and center screentime when a Hispanic police officer shoots and kills an African American child.
He's surprisingly level-headed for a man guiding the potential president through a racially charged situation. But his cold, tactical nature ultimately works in Matt's favor, who balances it out with his compassion.
In Grey's Anatomy, Cress Williams is fed up with being ignored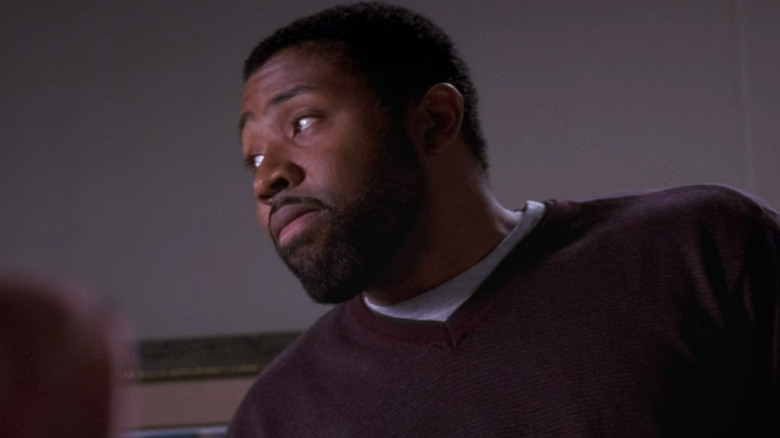 ABC
ABC's massive medical procedural, "Grey's Anatomy," follows the employees of Grey Sloan Memorial Hospital as they deal with the intense stress that comes with dating coworkers. Also, they sometimes practice medicine. While technically an ensemble show, it revolves around Meredith Grey (Ellen Pompeo), the titular resident-turned-doctor.
Cress Williams portrays Tucker Jones for several episodes in Season 2 and Season 4. He also lends his voice to the role in "Grey's Anatomy: The Video Game," a 2009 Nintendo DS and Nintendo Wii title. Tucker is a stay-at-home dad married to Dr. Miranda Bailey (Chandra Wilson), except his whole purpose in "Grey's Anatomy" is to question whether or not that position is right for him. Both halves of the couple seem to have a very different understanding of what their situation is supposed to be.
For Tucker's part, he feels that Miranda prioritizes her job over everything else. As a result, he feels alone, and that seed of discontent festers until he lays an ultimatum at Miranda's feet. That ultimatum leads to their eventual divorce.
Cress Williams is a very bad dad in Friday Night Lights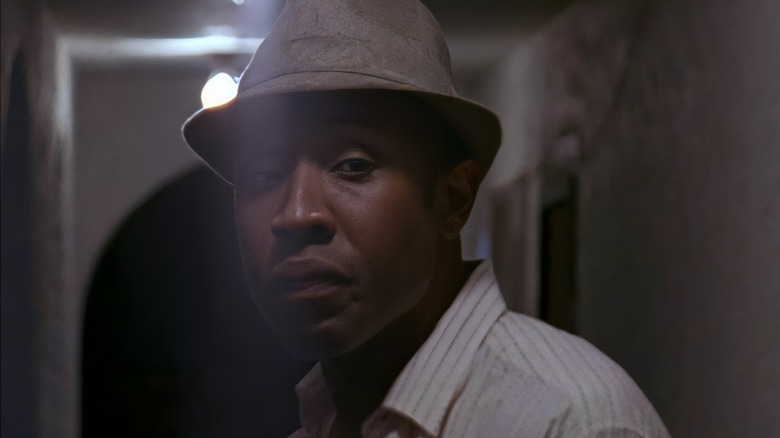 NBC
Like Universal's film before it, the NBC (and later DirecTV) sports drama is an adaptation of H. G. Bissinger's non-fiction novel "Friday Night Lights: A Town, A Team, and a Dream." The book's subtitle perfectly summarizes the show, which strives to balance the weight of athletic competitions and contemporary social issues. Unfortunately, the series never really landed on its feet in terms of wide-scale popularity. Still, it did manage to garner a die-hard core audience, and that devoted fanbase kept "Friday Night Lights" afloat during a mid-run studio transfer. Most shows barely survive a single season after changing management. And "Friday Night Lights" survived for three.
Cress Williams portrays Ornette Howard throughout the bulk of Season 5, which aired between 2010 and 2011, where he serves as the primary antagonist. Ornette is Vince's (Michael B. Jordan) deadbeat dad with boundary issues, but, in his defense, prison isn't a great place to learn parenting skills. He basically spends the season drunk off his rocker and trying to convince his son that bribes are totally legal, and it nearly costs Vince everything.