Stranger Things' Dacre Montgomery Is The Only Cast Member Eligible For A 2023 Emmy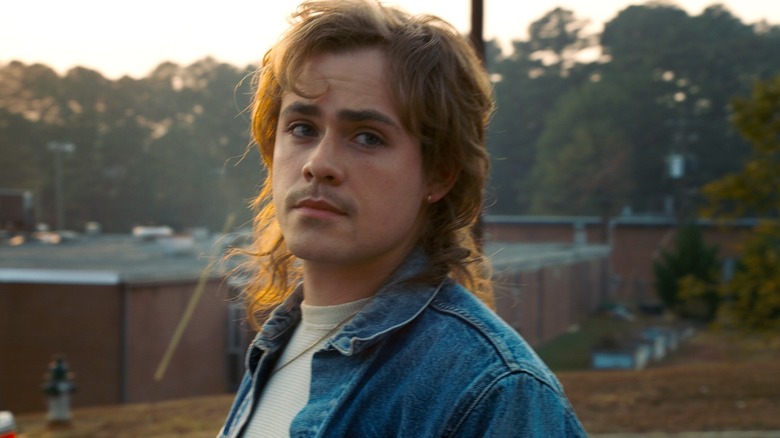 Netflix
The politics and strategies behind the nomination process for major film and television awards are often a mystery to the public, and now "Stranger Things" fans are set for a new round of disappointment and confusion thanks to a quirk in the Emmy Awards rules that was put into place last year.
Variety reports that despite ostensibly awards-worthy performances from members of the "Stranger Things" cast in the pair of jumbo-sized "Stranger Things" Season 4 Vol. 2 episodes released to Netflix last summer, no one in the show's main cast are eligible for the 2023 Emmys, nor is the show itself eligible for the Outstanding Drama Series category it's been nominated for in the past. In fact, only Dacre Montgomery, who plays the departed step-brother to Max Mayfield (Sadie Sink) in a memorable return guest appearance via a vision experienced by Max in "The Piggyback," is being submitted for consideration.
Because Montgomery's character died in Season 3 and his appearance in Season 4 Vol. 2 was a guest spot, the performance is eligible under the Emmys' new rule barring "hangover episodes" dropped in batches of fewer than six from being eligible for nominations in major categories.
Montgomery will go into the guest actor category with some hard competition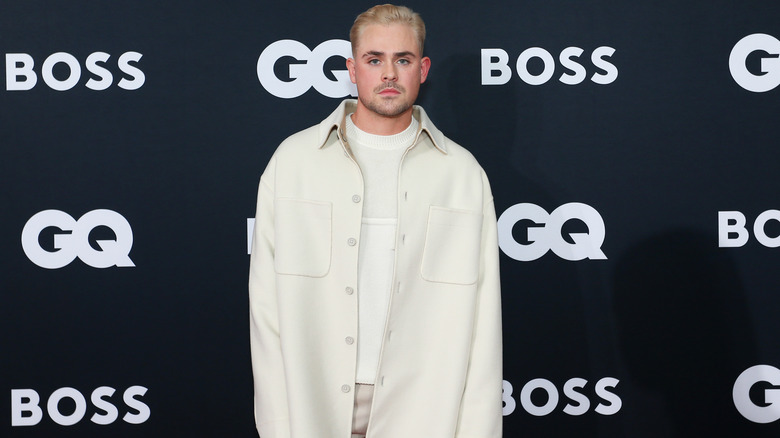 Lisa Maree Williams/Getty Images
Whether Dacre Montgomery will actually be nominated for Outstanding Guest Actor in a Drama Series at the 2023 Emmy Awards remains to be seen, but Variety also points out he has some stiff competition in the category, including such high-profile guest turns from Nick Offerman in "The Last of Us" and Bryan Cranston and Aaron Paul in "Better Call Saul."
"Stranger Things" is reportedly the most notable show to be affected by the removal of the so-called "hangover episode rule," causing it to be shut out from the major Emmy categories. It will be quite a change compared to the show's performance at last year's Emmys for Season 4 Vol. 1, where it earned 13 nominations and won five.
While Montgomery is the only actor to be nominated for an Emmy for "Stranger Things" Season 4 Vol. 2, the show is submitting the feature-length season finale "The Piggyback" in a wealth of categories, including Directing, Writing, Cinematography, Editing, Period Costumes, and more. Hopefully for "Stranger Things" fans, the show won't be snubbed completely from this year's Emmys despite the rule change that drastically limited its eligibility.