How Elisabeth Shue's Adventures In Babysitting Became A Family Affair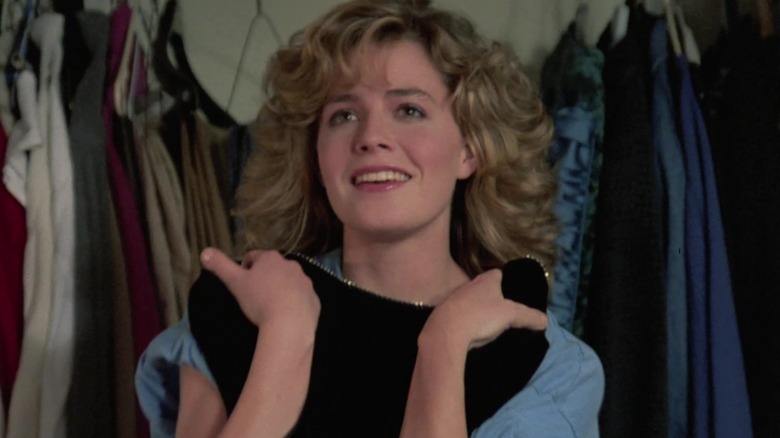 Buena Vista Pictures Distribution
1987's "Adventures in Babysitting" remains a perennial favorite among Gen Xers and millennials alike. It's a classic '80s-style comedic romp about a girl, Chris Parker (Elisabeth Shue), who takes what should be a simple babysitting job only to get wrapped up in one shenanigan after the next, including confrontations with blues musicians and car thieves. 
The film's also noteworthy for being the directorial debut of Chris Columbus, who would go on to helm "Home Alone" and "Harry Potter and the Sorcerer's Stone." But according to Shue, Columbus was dedicated to ensuring "Adventures in Babysitting" went off without a hitch and aimed to get a real family dynamic on set. This is evident by Shue's brothers and father ending up with parts in the movie as extras. In an interview with Vulture, Shue's asked about how her brother Andrew ended up in the film during the fraternity party scene, and she points out that her other brothers are in there, too. 
Elisabeth Shue brought a family feel to the Adventures in Babysitting set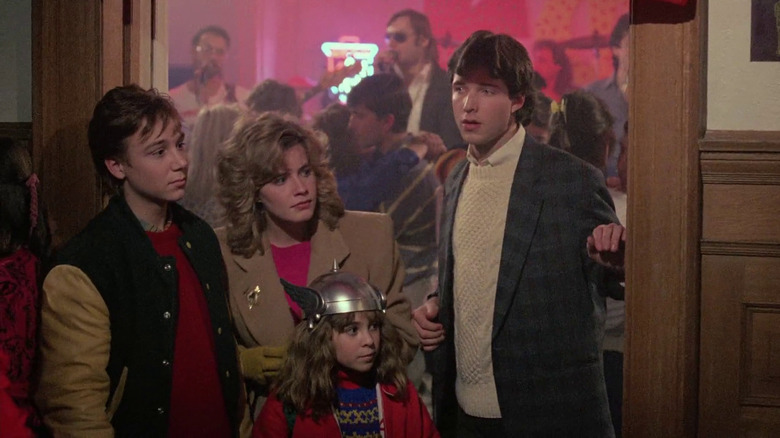 Buena Vista Pictures Distribution
Elisabeth Shue was already a draw by the time "Adventures in Babysitting" came out with prominent roles in "The Karate Kid" and the TV series "Call to Glory." It's safe to say she had some pull, and when some extras were needed, she was more than happy to get the family involved. She explained to Vulture how all of her brothers made it into the party scene, and eagle-eyed fans will want to pay attention during their next rewatch. She mentioned, "I am in disguise wearing a hat and glasses dancing with my brother Will to Southside Johnny & the Asbury Jukes! Then my brothers John and Andrew are at the bar with Darryl, and the camera cuts to them, like, four times."
However, it wasn't just her brothers who got to say they were in the movie. They also hired Shue's father to play a small role, as the actress went on to say, "My father is in the movie too — it's when I'm in the building and I see Maia out the window. I'm wearing a fur coat, and I bump into him." A lot of young actors may have felt apprehensive trying to get too many relatives into a movie, but Shue felt at home with the environment Chris Columbus created. She concluded, "This was [director] Chris Columbus's first movie, and he created this family feeling on the set. So I felt comfortable putting them in it. They needed extras in that scene anyway."
The family's inclusion helped give "Adventures in Babysitting" a fresh, homegrown feel that's allowed it to remain rewatchable to this day.