Renfield: Where You Can Watch At Home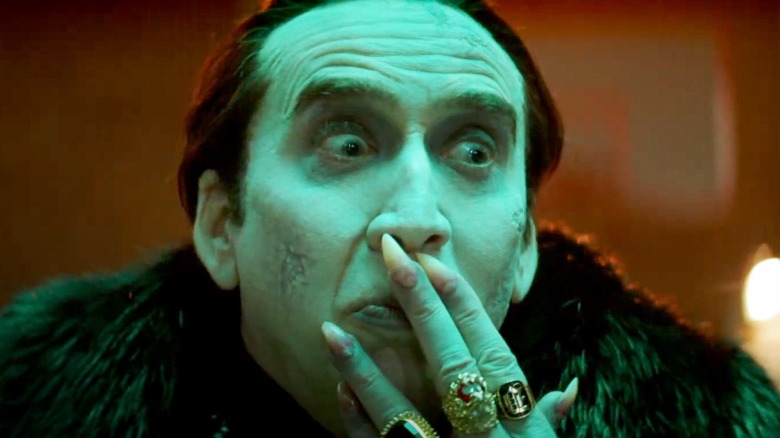 Universal Pictures
Count Dracula is one of the most eponymous figures in all of film, and he gets another outing in the form of the 2023 horror-comedy "Renfield." While Dracula is on full display and has a powerhouse performance courtesy of Nicolas Cage, this film instead focuses on his long-suffering servant, Renfield (Nicholas Hoult). Renfield has spent centuries getting food for his narcissistic boss, but one day, he starts wondering if there's more to life than merely doing the bidding of another. And fortunately, audiences won't have to wait hundreds of years before seeing the movie in the comfort of their homes.
"Renfield" was released theatrically in the United States on April 14, and less than a month after its release, people can now purchase or rent the film from home. Amazon, iTunes, Vudu, and Google Play all have the film available to watch at various price points in case you want a cozy night in eating Red Vines while watching Dracula depose his victims in increasingly bloody fashion. As for when you can watch "Renfield" on a streaming service, you may have to sit tight for a bit.
Renfield will show up on Peacock at some point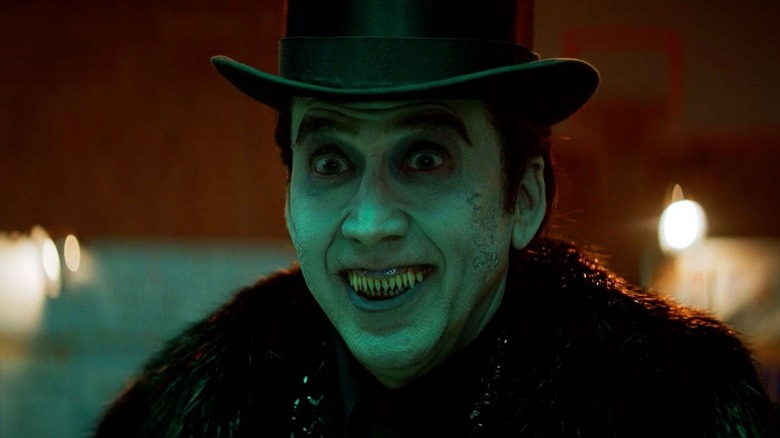 Universal Pictures
Seeing how "Renfield" came out in theaters a month ago, you can probably still catch it at a multiplex near you. However, that may not be the case for much longer. The film didn't exactly light up the box office, and it'll inevitably get pushed out in the coming weeks as more blockbusters, such as "Fast X" and "The Little Mermaid," get released. As such, it's time for Plan B, and if you don't feel like paying Amazon or Vudu to watch "Renfield," you can always wait until it becomes available on Peacock. 
"Renfield" is a Universal production, and as such, it'll become available on Peacock down the line, similar to other 2023 movies like "M3GAN" and "Cocaine Bear." An exact date has not been set yet, but those previously mentioned movies became available a couple of months after they were released in theaters, so one would surmise "Renfield" would pop up on the streaming platform in the near future. A basic Peacock plan costs $4.99/month, but it does come with commercials. If you want to do away with ads, you'll have to spring for the premium $9.99/month plan. Both tiers will give you access to "Renfield" once available. 
As for fans of physical media, "Renfield" will be available for Blu-ray on June 6. And in case you need some Nic Cage vampire action right this second, you can always check out the classic 1988 film "Vampire's Kiss" which features Cage at his most meme-worthy.