Here's Where You Can Stream Deadliest Catch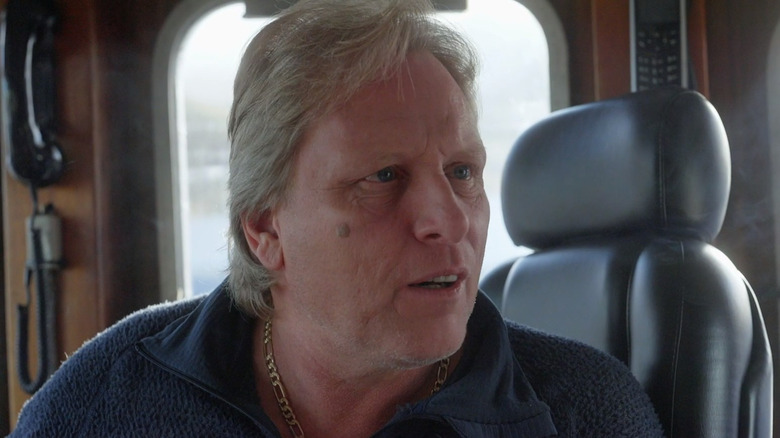 Discovery Channel
There's a lot of reality TV shows out there about working a difficult job and braving the harsh natural elements, but few have managed the same sort of staying power as Discovery Channel's "Deadliest Catch." The fishing-centric show has been going strong since it first hit the scene all the way back in 2005, and though some fans have since fallen off the "Deadliest Catch" train along the way, it still has quite the large and devoted fan base.
The earliest episodes of "Deadliest Catch" may be roughly two decades old at this point, but they've still got plenty of entertainment value for anyone who wants to revisit the show's roots in the modern day. Thankfully, they're also readily available to stream online, along with the show's more recent installments, for those that know where to find them. Here's all the major ways by which viewers can stream every single season of the Discovery Channel classic.
Deadliest Catch is available in a lot of places
There's quite a few different ways that fans can watch specific episodes and seasons of "Deadliest Catch" from across its lengthy past. Conveniently, every season prior to the one that's currently running can be watched for free on Discovery's site, though ad breaks are included. Similarly, a basic subscription to Discovery+ will net fans the entire show thus far, including the current season. As part of the Discovery-Warner Bros. merger, the series is also set to become available on the company's Max streaming service (previously known as HBO Max). "Deadliest Catch" can also be watched on-demand through services like Spectrum and DIRECTV, provided that a user has access to the network through their TV provider.
Individual episodes and seasons of "Deadliest Catch" can also be purchased through a number of digital storefronts. Amazon Prime Video has every single installment of the series available to buy, as do the iTunes store, the Google Play store, and the Microsoft store. Vudu has every season of "Deadliest Catch" from Season 5 onward available, so it's unfortunately missing the earliest days of the show.
When it comes to streaming "Deadliest Catch," these are the main avenues by which one can do so. All told, the best options are either watching through Discovery's site for free or getting the ad-free version through Discovery+, as the service includes the entire series — not to mention other offerings from Discovery Channel, including several "Deadliest Catch" spin-offs from over the years.