Who Plays Henry In The Pope's Exorcist?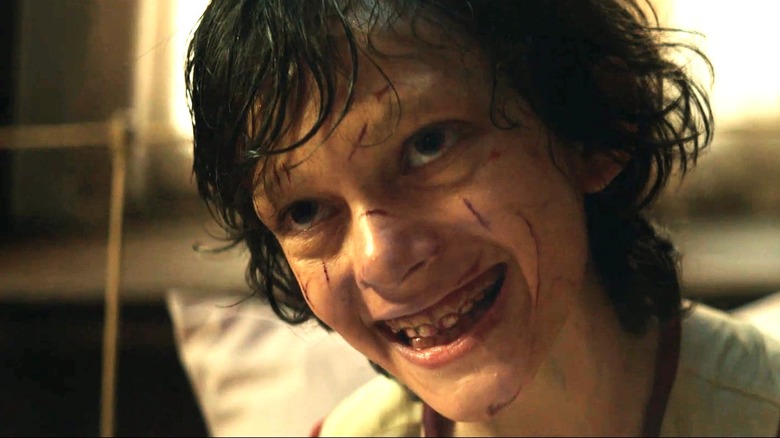 Sony Pictures
Russell Crowe might play the titular role in "The Pope's Exorcist," but the film's supporting cast deserves some attention for their roles as well. Take Henry, for example, the young boy who finds himself possessed by Asmodeus in the evil demon's attempts to lure Father Amorth (Crowe) into his clutches. 
Portraying a demonic possession is a big challenge for a young actor, and in "The Pope's Exorcist" the challenge is fulfilled by Peter DeSouza-Feighoney, a young British actor who makes his screen debut in the film, inviting comparisons to Linda Blair's performance in "The Exorcist." 
A piece in the Daily Tribune highlighted DeSouza-Feighoney's casting in the film, including details on his audition process. And it also confirms that DeSouza-Feighoney was just 12 years old at the time of filming.
DeSouza-Feighoney impressed producers by impersonating the Pope speaking in both German and Italian dialects before breaking out his demonic voice. "We weren't quite prepared for the fact Peter had developed a demon voice," said Doug Belgrad, one of those producers. "In the audition, he gave a performance that is not too different from the final performance he gives in the movie. He exceeded our expectations at every turn."
Peter DeSouza-Feighoney was excited to take the part as a horror movie fan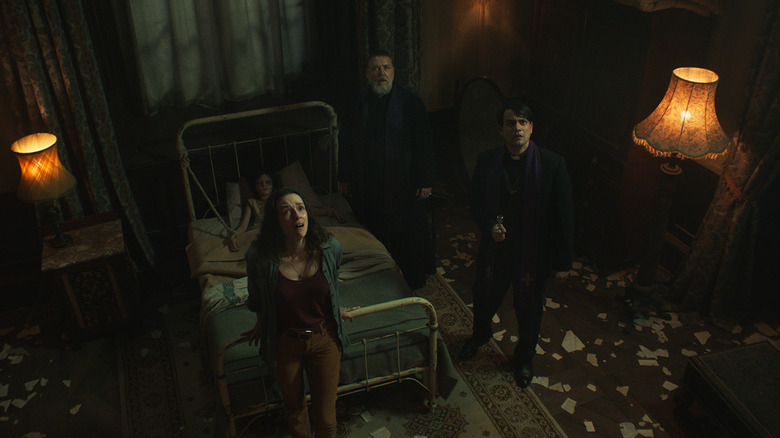 Sony Pictures
"I love horror films and I've always wanted to star in one," Peter DeSouza-Feighoney said. And most horror fans would agree he puts in a very impressive performance in "The Pope's Exorcist," giving his character's demonic possession a truly menacing turn. Of course, he was aided in this by some top-notch special effects and makeup work, cinematic processes that he said he enjoyed working with.
As he explained: "I also had an evil grin prosthetic, which made me look constantly smiling. I loved getting the prosthetics done because the finished product was really cool."
Alex Essoe plays Henry's mother in the film, and she's quoted in the article as well. "His favorite thing is playing the demon," she said. "He played an excellent little boy, but he just wanted to get on the prosthetics and talk like the demon."
DeSouza-Feighoney does have some help in voicing the demon Asmodeus in "The Pope's Exorcist," the voice being provided by "The Witch" star Ralph Ineson. But even if his own demonic voice remains the stuff of audition tapes, it does seem to have helped him get and commit to the role.