Guardians Of The Galaxy Vol. 3: Who Replaced Miley Cyrus As Mainframe?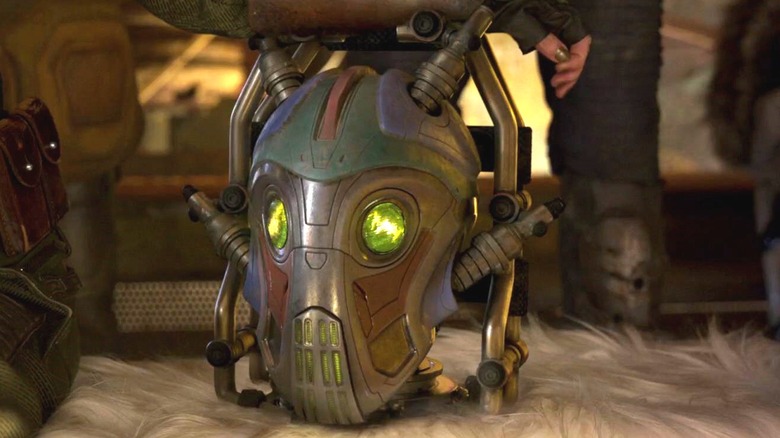 Marvel Studios
"Guardians of the Galaxy" fans may have noticed something different about Mainframe (Miley Cyrus and Tara Strong) when they pulled up to watch "Guardians of the Galaxy Vol.3." A Ravager and artificial intelligence who had spun off into her own Ravager clan after Yondu's (Michael Rooker) branch of the team splintered apart, Yondu's death and funeral becomes an occasion for her to reunite with her former friends. They agree to reunite to perform heists during a mid-credit scene from "Guardians of the Galaxy Vol. 2."
In "Guardians of the Galaxy Vol. 3," we see Mainframe one more time — and her voice sounds a little higher than Miley Cyrus' patented growl. It turns out that's for a reason, as voice actress Tara Strong has replaced Cyrus for the film. Director James Gunn confirmed in a Twitter Q&A session held on May 6 that Cyrus was unable to voice Mainframe for the sequel film and that Strong was brought in to fill in the role. Since Cyrus has an active music career, it's quite likely that the timing just didn't work out for this particular film. There's no word at press time as to whether Strong or Cyrus will play the role in further Marvel Cinematic Universe projects.
Tara Strong has a long voice acting resume and a history with the MCU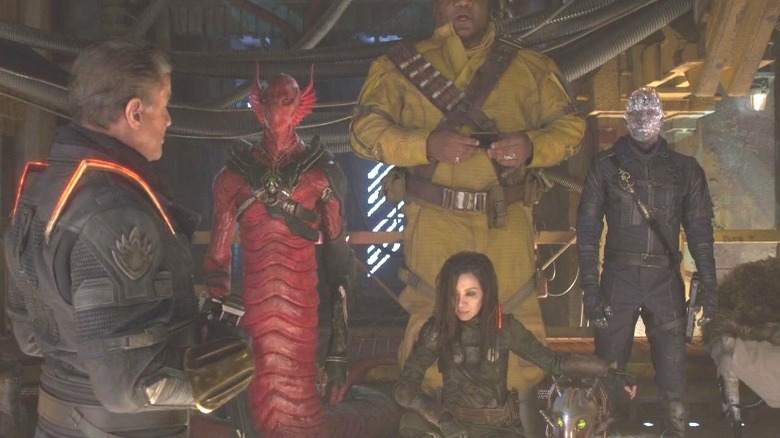 Marvel Studios
James Gunn told BuzzFeed News in 2017 that he originally cast Miley Cyrus to voice Mainframe due to her innate likability, which he noticed during her judging gig on "The Voice." "I was admiring the tone of Miley Cyrus's voice. I find her funny and likable and sweet. I liked that she cared about the contestants. So I was like, I think she would be a funny person to have as a voice [in Guardians of the Galaxy Vol. 2]. So we contacted her, and she said yes. She came in and recorded, and she was a delight to work with."
As for Tara Strong, this definitely isn't her first time behind a microphone — she's known for voicing Timmy Turner on "The Fairly OddParents," Bubbles from "The Powerpuff Girls," Dil Pickles from "Rugrats," Twilight Sparkle from "My Little Pony: Friendship is Magic," and dozens of other famous animated characters. It's also her second time voicing a character in the MCU — she provides the voice of Ms. Minutes for Disney +'s "Loki" series.