Yellowstone Season 5 Is Dropping On Peacock Soon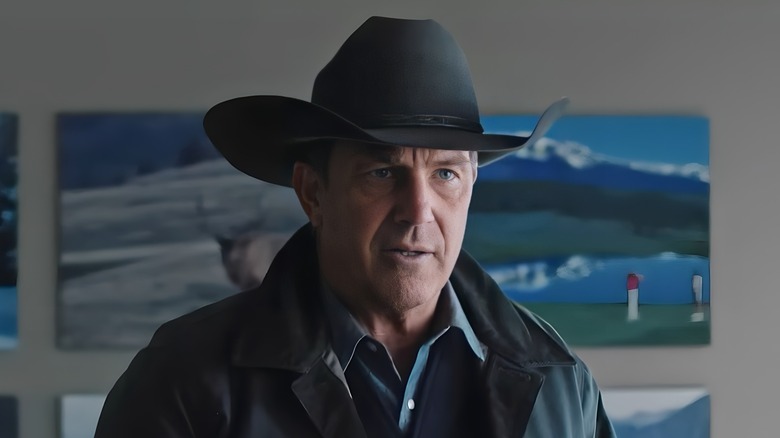 Paramount Network
It's been a tumultuous ride for "Yellowstone" patriarch John Dutton (Kevin Costner) and his clan. And there has perhaps not been any time on the series quite as chaotic as Season 5. Luckily for fans who might have missed the first half of the current — and final — season, good news is on the way.
Season 5 of "Yellowstone" has been chopped in half, with the first set of greenlit episodes airing during the fall of 2022. It looks like the first half of that order will soon hit Peacock. A press release published by Collider indicates the first half of Season 5 will begin to stream on May 25. That's just in time for the long holiday weekend and will give viewers plenty of time to settle down with some brews and some barbecue to catch the most recent run of "Yellowstone" episodes.
The announcement comes in the wake of a series of tumultuous shake-ups. In spite of being extremely popular on Paramount Network and Peacock, series creator Taylor Sheridan and the network came to an agreement to end "Yellowstone" with its fifth season.  The show will continue on in some form via a sequel series, which has no current air date and no announced cast. All of this comes in the wake of reports of scheduling conflicts with Costner.
In Season 5, drama is high on the Dutton Ranch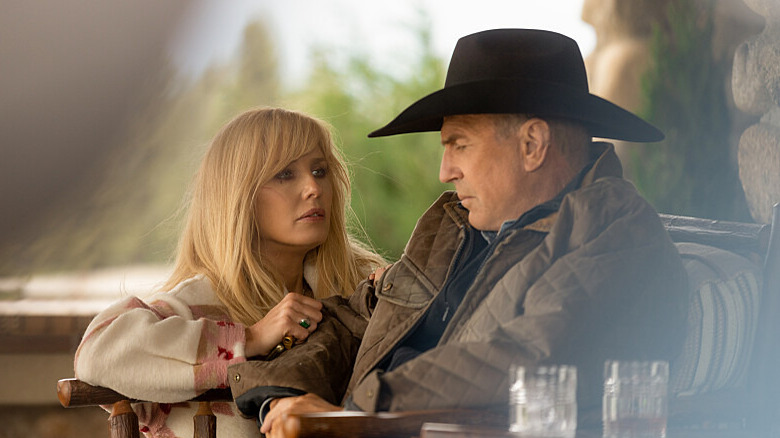 Paramount Network
At the start of Season 5, the drama on the Yellowstone Dutton Ranch is at an all-time high. John Dutton is now Montana's governor, and his estranged adopted son, Jamie (Wes Bentley), is being tempted by Sarah Atwood (Dawn Olivieri) toward the prospect of eliminating John to secure an airport deal for Market Equities. Beth Dutton (Kelly Reilly) remains a furious house on fire who hopes to put her brother in the dirt permanently, while her marriage to Rip Wheeler (Cole Hauser) provides her with support and grounding.
After winning the state's election for governor, John soon realizes the ranch is suffering because he can't split his attention between running the ranch and running the state. As a result, he asks Kayce (Luke Grimes) and Monica (Kelsey Asbille) to move their family to the property and help look after it while he's gone. That puts Kayce in conflict with his vision and leaves him wondering if it will mean the destruction of his family.
While viewers will still have to wait to find out what will become of the Dutton family, the first half of Season 5 is one that isn't worth missing for fans.