Still: A Michael J. Fox Movie Review: A Touching Look Into Fox's Life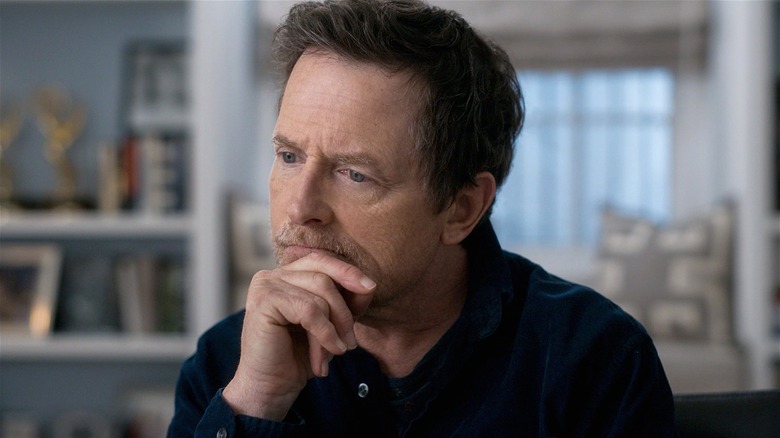 Apple TV+
The story of Michael J. Fox's journey with Parkinson's disease is well-known by this point. He was one of the first actors to speak openly about their diagnosis with a neurodegenerative disease, and, in casting himself in the spotlight, raised millions of dollars for Parkinson's research with the Michael J. Fox Foundation. But "Still: A Michael J. Fox Movie" is a far more vulnerable and personal story, as Fox recounts the early days of his career, his struggles to balance his work as an actor with his diagnosis, and his current challenges as his Parkinson's progresses. You could not ask for a more vibrant and engaging subject than Fox himself, whose screen presence and pure kinetic energy belie his physical limitations.
As a young actor, Michael J. Fox had one unexpected advantage: his height. At only 5'4" and with a youthful appearance, he was able to play high schoolers well into his 20s, bringing a maturity and comedic timing that other age-appropriate actors struggled to compete with. Although perhaps not a conventional Hollywood heartthrob, he charmed audiences with his performance as young Republican Alex P. Keaton on the popular sitcom "Family Ties." You can tell from his first moments on the show that his sense of physical comedy and intelligent line delivery had audiences eating out of the palm of his hand. But his career was kicked into overdrive when he was cast as Marty McFly in "Back to the Future," committing to an intense shooting schedule that saw him spend his days in front of a live studio audience on "Family Ties" and his nights on the increasingly behind-schedule set of "Back to the Future." And the rest is history.
Vitality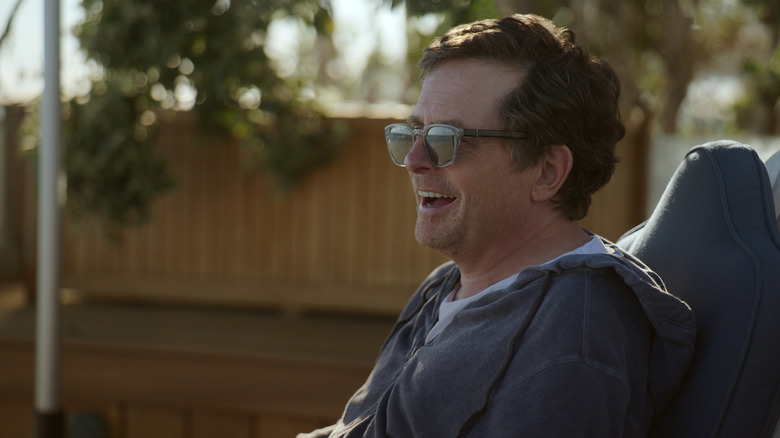 Apple TV+
When you watch Michael J. Fox in the string of roles he had in the late '80s and early '90s, running around like a chipmunk on speed, it's hard to imagine that he was privately grappling with illness. "Still" provides insight into his attempts to hide his symptoms, and alongside video clips from "Spin City" and other '90s projects, it seems obvious now that something was going on. From his practice of fiddling with an item in his hand to disguise his tremors and continually shifting his weight to give the appearance of agility and steadiness, he comes across as much a close-up magic artist as an actor.
What's especially poignant about the film is how much the concept of stillness is an adversary for Michael J. Fox. As a healthy young actor, he appears as an object constantly in motion, full of coiled energy as he runs from film set to film set. Now in his 60s and being interviewed for the film, Fox repeatedly shows up with new bruises and broken bones — he knows he needs to be careful, that he can't rely on his balance as he would have in the past. But he's also seemingly incapable of slowing down. We watch his physical trainer visibly frustrated at how quickly he moves around the room, that he doesn't give himself valuable seconds that could help him self-correct if he becomes unsteady, saving him from a nasty fall. But he can't help it — that's just who he is.
Vulnerability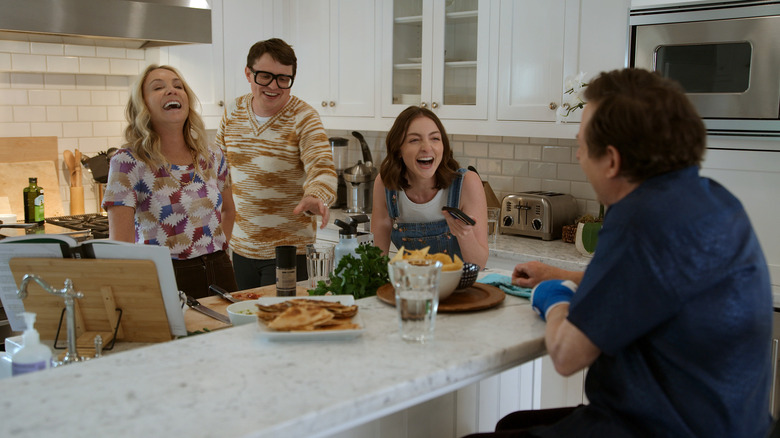 Apple TV+
"Still" operates on two fronts. It provides valuable context for the career of an actor who has always been well-liked, even beloved, who doesn't necessarily get the credit he deserves as a performer. "Back to the Future" and "Family Ties" both work primarily because they're clever and well-written — but at the same time, we forget that not anyone could have just walked into the roles of Marty McFly or Alex P. Keaton and immediately won audiences' hearts. We need to look no further than the infamous recasting of Marty in "Back of the Future" for proof of that.
It also shows how he adjusted his career to make room for his diagnosis, and how all of this impacted his family life, raising three children and maintaining a relationship with his wife. Throughout the entire documentary, he is remarkably introspective and vulnerable, laying bare for viewers all the challenges that he faces on a day-to-day basis. But Michael J. Fox is also self-deprecating, mocking his own line delivery during a voiceover recording session and gamely listening to his family tease him for being the absolute worst at replying to text messages. Despite the fact that his life has gone somewhat differently than he had imagined back when he was a young rising star in the 1980s, he has kept his sense of humor, a choice that shows resilience -– even defiance -– in the face of disease.
"Still" is a well-rounded documentary that tackles the life and career of Michael J. Fox from multiple different perspectives. It relies heavily on first-person interviews with Fox himself, but the film could not have found a more likable subject, or one more willing to share all the details of his story, warts and all. When we watch this film, we're acutely aware of the fact that Fox is treating it as something between a confessional and a will, as he looks back on his life and career. Because of this, "Still" has an emotional resonance befitting its subject's extraordinary life.
"Still: A Michael J. Fox Movie" will premiere on Apple TV+ on May 12.