Modern Family: Who Did Kevin Hart Play?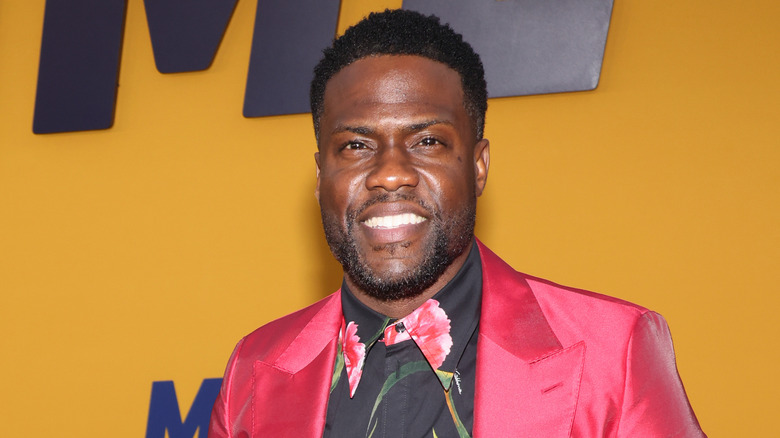 David Livingston/Getty Images
"Modern Family" had its fair share of celebrity cameos when it was on the air — Jordan Peele, Jesse Eisenberg, Judy Greer, James Marsden, Edward Norton, Keegan-Michael Key, and Ray Liotta all show up at various points in the series. Another of those famous cameos? Kevin Hart.
Hart is, of course, known for his movie roles such as "Ride Along," "Central Intelligence," and "Grudge Match," as well as his stand-up. Around the time that Hart appeared in "Think Like a Man" and "The Five Year Engagement," he also showed up on the popular sitcom "Modern Family" for a couple of hilarious cameos.
Hart plays Dunphy neighbor and orthopedic surgeon Andre, who befriends Phil (Ty Burrell). Andre makes his first appearance in Season 3, Episode 7, "Treehouse," in which Phil discovers that Andre has lived next door to him for nearly a decade and they had somehow never met. Then, in Season 3, Episode 21, "Planes, Trains and Cars," Andre convinces Phil to buy a convertible, which ultimately causes an inconvenience in the Dunphy household.
Andre contributes hilarious lines to the show — and even appears in an interview scene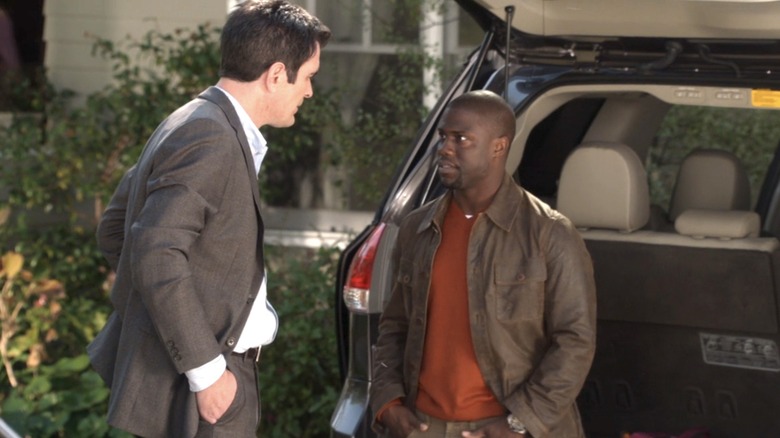 ABC
In "Treehouse," Phil is so determined to build a treehouse for Luke (Nolan Gould) that he resolves to finish it by himself after Luke bails. While he's working up in the tree, Kevin Hart's character, Andre, strikes up a conversation with him from his own backyard; the two quickly bond, and Andre comes over to help.
Then, in an interview, Phil discusses making a new friend as an adult, complimenting Andre for being fun to hang out with. He then says, "Plus, he's a badass Black man that gives me extra street cred." The camera then pans out to reveal Andre sitting on the couch next to Phil, who adds, pointing to Andre, "That's his joke."
In "Planes, Trains and Cars," Andre goes with Phil to the car dealership, where Phil longs to get a convertible instead of a basic car. Andre convinces him to get a Porsche, saying, "You never see a person on their deathbed saying, 'I wish I had been more practical.' I see a lot of people on their deathbeds, Phil."
When the kids see the car, they start joking about how Claire (Julie Bowen) might not let him keep it, and when Claire comes out of the house, Andre — despite majorly encouraging Phil to buy it — says, "I was there more as a friend and an observer." To defend himself, Phil hilariously notes, "I know it looks impractical, but Andre has seen a lot of people die." The episode later ends with Phil attempting to sell the convertible to Andre, who makes an excuse not to buy it. When Phil asks Andre whether his wife would let him have a convertible, Andre says, "We'll never know because I'm afraid to ask."