Who Plays Effie In Power?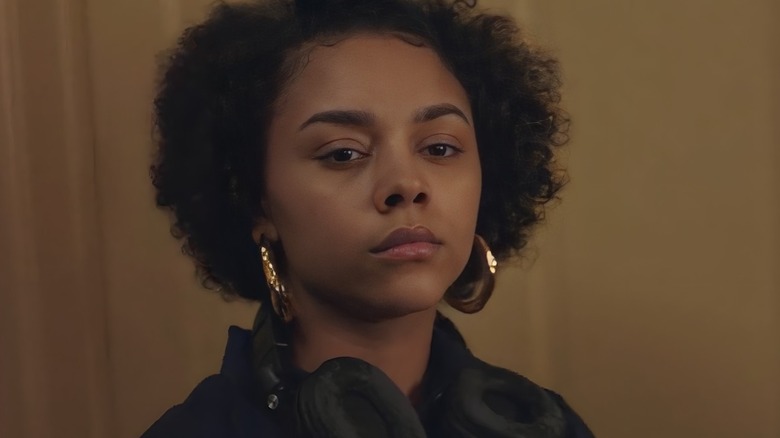 Starz
The Starz series "Power" charts the ever-shifting landscape of drug dealers in New York City and focuses on drug kingpin James St. Patrick, aka Ghost (Omari Hardwick). One of the key characters in the show's later seasons was Effie Morales, who was played by Alix Lapri.
Effie was introduced in the series in its sixth and final season, with her last appearance coming in the fifth episode, titled "King's Gambit." Over the course of the season, she meets and starts a relationship with Tariq St. Patrick (Michael Rainey Jr.). However, she ultimately anonymously tips off the Choate school administration to Tariq's drug-dealing activities, leading to his expulsion.
Lapri reprised the character in the spin-off series "Power Book II: Ghost." Effie has been a crucial part of the new series over the show's three seasons, which begins with her reuniting with Tariq at Yale. The two developed a complicated relationship over the show's run, as they both find themselves at odds with each other as often as they work together. The Season 2 finale saw Effie mastermind the murder of Tariq's romantic partner as well.
Alix Lapri got her first credited role in the BET sitcom "Reed Between the Lines," appearing as Nataya in three episodes of the first season. Her first film role came in the 2013 movie "Standing Up," and she co-starred with 50 Cent in the 2018 crime drama "Den Of Thieves." 50 Cent is an executive producer on both "Power" and "Power Book II: Ghost," also appearing in both series as Kanan.
Lapri spoke about how playing Effie has been a learning curve for her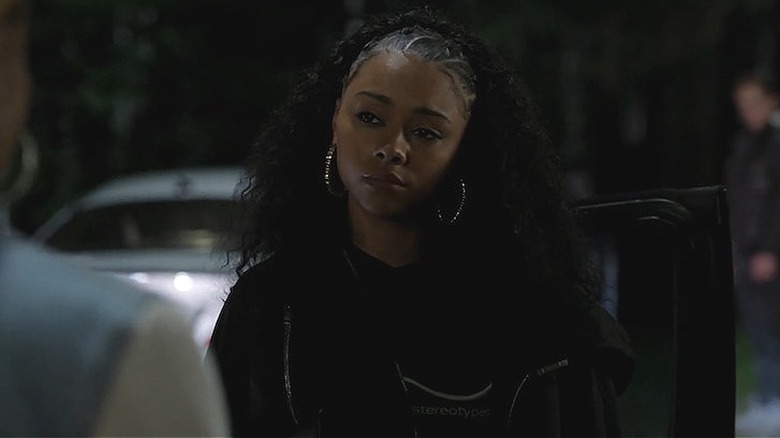 Starz
In an interview with Thisis50, Alix Lapri spoke about what it's been like to play Effie.
In response to the interviewer noting that she has been playing Effie since 2019, Lapri said that she's been getting used to playing Effie as the character has grown and developed. She highlighted Effie's growing independence and intelligence in carving out her place in the show's universe. "She's really showing what a crucial puzzle piece she is in this entire world," Lapri concluded.
Speaking to WhereistheBuzz in a separate interview, Lapri spoke more about the character growth Effie has undergone in the series. Lapri said that while Effie was initially hesitant to get into the drug-dealing world, she realized that it was the only way to get to where she wanted to be in life. As Effie has gotten deeper into that world, her demeanor has changed to reflect her growing comfort with doing whatever is necessary to get ahead.
In the above interview with Thisis50, Lapri also highlighted the show's stunt work as an unexpectedly difficult part of the job. Never having done fight scenes prior to "Power Book II: Ghost," she found it to be a learning process, from learning how to throw a punch for the camera to how to hold a gun.