Why Is A Man Called Otto Rated PG-13? What Parents Should Know Before Letting Their Kids Watch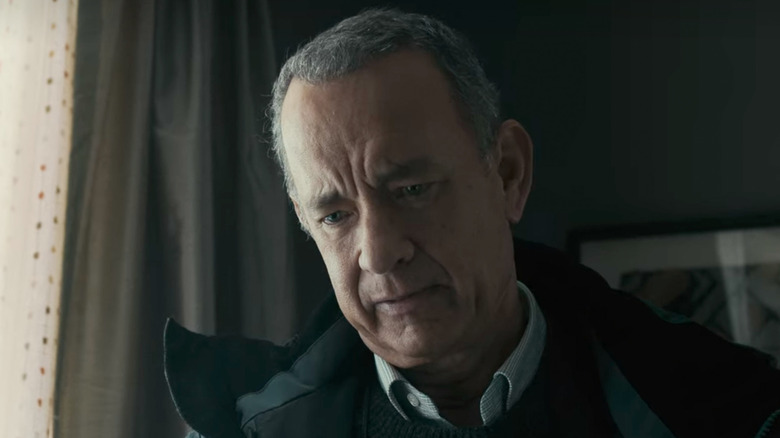 Sony Pictures
Content warning: This article contains mentions of suicide and suicide attempts.
"A Man Called Otto" stars Tom Hanks as Otto Anderson, a cranky and meticulous man who finds fault with nearly everything and everyone around him. Throughout the film, the audience learns that his bitterness comes largely from grief at the loss of his wife, Sonya (Rachel Keller). The film also stars Mariana Treviño as Otto's new neighbor Marisol, who along with her husband, Jimmy (Cameron Britton), and their two daughters, manage to endear themselves to Otto. 
"A Man Called Otto" is rated PG-13, but is it suitable for younger viewers, and what should parents keep in mind when viewing it with children?
Otto makes several attempts to end his life during the film, although none of them are particularly graphic. There is some coarse language and mild profanity in the film, including the use of "s—-" and "bastard." There is no sexual content, although characters do discuss their romantic feelings and kiss on-screen. 
One teenage character named Malcolm (Mack Bayda) tells Otto that he is transgender and that his father has kicked him out of the house. Otto is unfriendly during much of the movie, using terms like "idiot," "stupid," and "prick" to describe others during the film. He is warmest toward Malcolm, clearly due to Sonya's affection for the teenager and Malcolm's vulnerability. 
If you or anyone you know is having suicidal thoughts, please call the National Suicide Prevention Lifeline​ by dialing 988 or by calling 1-800-273-TALK (8255)​.
A Man Called Otto is a compelling character study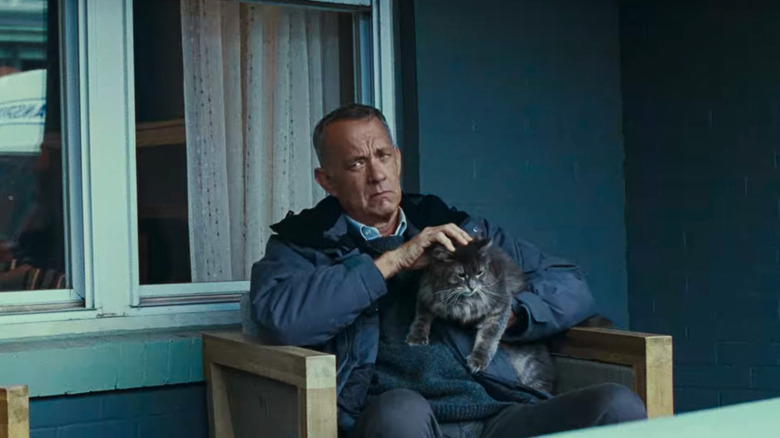 Sony Pictures
"A Man Called Otto" is actually an adaptation of a 2015 Swedish film called "A Man Called Ove," which was itself adapted from the novel of the same name by Fredrik Backman. The film is largely character-driven, first showing Otto's gruff, crabby way of dealing with the world, before slowly revealing the circumstances which led him to hold the world at arm's length. 
Marisol's inner strength and pollo en molé impress Otto, who takes it upon himself to teach her how to drive a standard transmission. He makes an even bigger sacrifice for Malcolm, a former student of Sonya's, allowing the teenager to stay with him when his parents throw him out after Malcolm comes out as transgender. By the end of "A Man Called Otto," Otto has mended fences with another set of neighbors, Anita (Juanita Jennings) and Reuben (Peter Lawson Jones), helping them fight off a buyout bid from an unscrupulous real estate agent (Mike Birbiglia).