How The Tomorrow War Changed Chris Pratt's Views On Auditioning
Amazon Prime Video
Production on "The Tomorrow War" left a significant impact on Chris Pratt.
While he may have started off as a mild-mannered and lovable goofball in "Parks and Recreation," Pratt has transformed himself into one of Hollywood's most prominent A-listers and sci-fi stars. Since 2014, the actor has headlined billion-dollar franchises like "Guardians of the Galaxy," "Jurassic World," and the most recent "Mario" flick. In just a decade, Pratt has received a crash course in how to navigate the upper echelon of Hollywood, including learning what it's like to be an executive producer.
Utilizing his clout, Pratt boarded Paramount Pictures' "The Tomorrow War" as both an executive producer and lead star. The time travel flick ultimately debuted on Amazon Prime, emerging as one of the streaming service's most popular productions, and is on track to receive a sequel, making it another franchise under Pratt's belt.
For Pratt, working on "The Tomorrow War" was a pivotal experience, as it allowed him to gain deeper insight into how the auditioning process works. "... For a long time, when I was auditioning for movies, if I didn't get the part, I thought, 'Oh, I'm not a good actor,'" Pratt told Screen Rant. "But then I realized we would turn down amazing actors left and right, just because it's not about whether or not you're good actor; it's whether or not you happen to be a good fit, or if you're the one in 20 amazing actors that could work for this role." Pratt continued by pointing out how he wished he possessed this knowledge when he was auditioning.
Chris Pratt's perspective shift makes sense because of his early struggles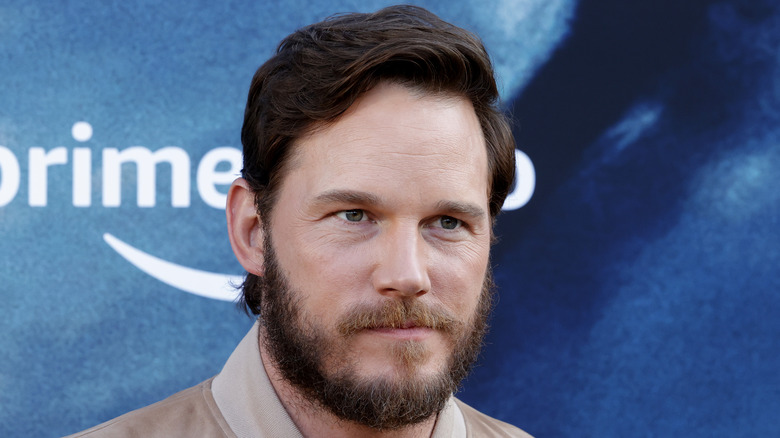 Frazer Harrison/Getty Images
When audiences look at Chris Pratt, they see a confident superstar... which wasn't always the case. Pratt has extensively spoken about his struggles and how he missed out on several roles, which led to less-than-stellar confidence in his abilities. While chatting with Jimmy Kimmel to promote "Guardians of the Galaxy Vol. 3," Pratt revealed that he previously auditioned for the "Thor" franchise, as well as "Star Trek" and "Avatar," with no luck. "Anything that came out that needed a guy that even remotely looked like me, I auditioned for in some way or another," Pratt told the late-night host. Sometimes, the auditions wouldn't even lead to callbacks. "Over and over again I was like, 'Well, I definitely don't have that 'it' factor they're looking for because they don't even want me to come back.'"
With such bad luck with auditioning, it makes sense that Pratt is more appreciative and understanding of the process after his "Tomorrow War" experience. But the buck didn't just stop at the nuances of auditioning. Continuing his chat with Screen Rant, Pratt opened up about how being an executive producer made him understand just how important the little details on the screen are. "And just the amount of everything; the amount of decisions that have to be made for a movie. Every single thing – anything you see on screen is the result of a committee of people making a decision..." Pratt said.
Pratt has since gone on to executive producer Prime Video's action series "The Terminal List."