Pete Davidson's SNL Career Was Thanks To The Help Of Amy Schumer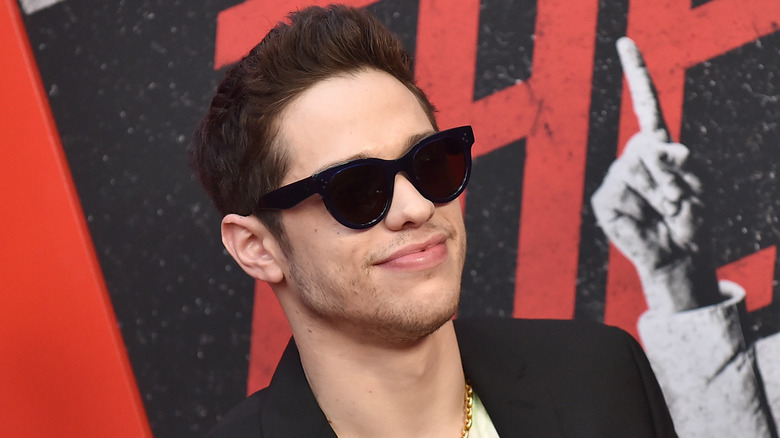 DFree/Shutterstock
Pete Davidson's "Saturday Night Live moments" were memorable, and his time on the sketch comedy series helped turn the actor and comedian into a household name. Davidson enjoyed seven successful years as part of the "SNL" family, and he has Amy Schumer to thank for introducing him to the right people.
In an interview with Kevin Hart for Peacock, Davidson revealed that he met Schumer while he was performing stand-up comedy, and the pair hit it off. "She let me open for her on the road for a little bit, and she was like, 'I'm doing this movie, Trainwreck. I'll see if I can get you a part in it.'" She succeeded in bringing Davidson on board for a small part, and that set the wheels in motion for his "SNL" career to materialize.
Davidson met Judd Apatow and Bill Hader on the set of "Trainwreck," and he clearly made a positive impression on them. "When I got home the next day, my agent called me and said, 'Bill Hader just recommended you for SNL.' And I was like, 'Why the f**k would he do that? I was terrified." The rest is, as they say, history.
Pete Davidson expected to be fired from SNL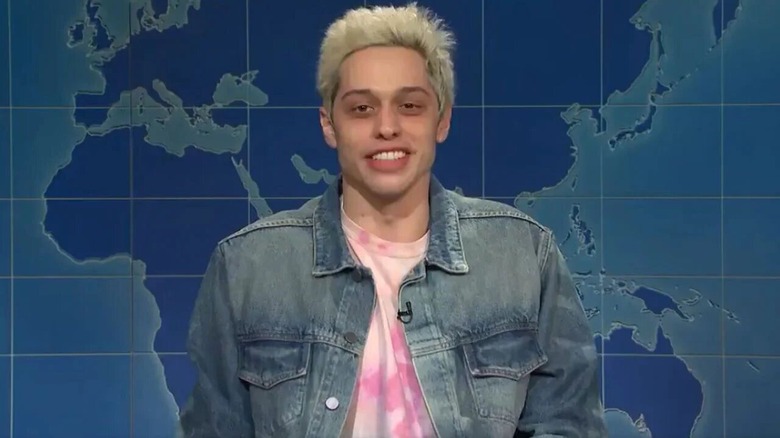 NBC
Pete Davidson wasn't used to playing characters when he was offered the chance to audition for "SNL." While he was no stranger to acting at the time thanks to roles in "Trainwreck" and "Brooklyn Nine-Nine," he was primarily a stand-up comic. In the aforementioned interview, he said that he thought he'd contribute to "SNL" as a writer. However, his audition saw him perform a brief stand-up bit for the producers in a dark room, leading to him receiving some on-screen roles.
According to Davidson, his audition entailed him making jokes about living with his mom, and it received some positive feedback from those he had to impress. That said, he expected to be fired after a year due to the fact he wasn't used to playing characters. Of course, his tenure ultimately lasted for a while, proving that he was capable of playing entertaining characters in a variety of sketches all along.
Davidson seems more comfortable with playing characters these days, as he's currently enjoying a successful career in Hollywood.