The Big Bang Theory's Melissa Rauch Can Relate To Bernadette's Beauty Pageant Past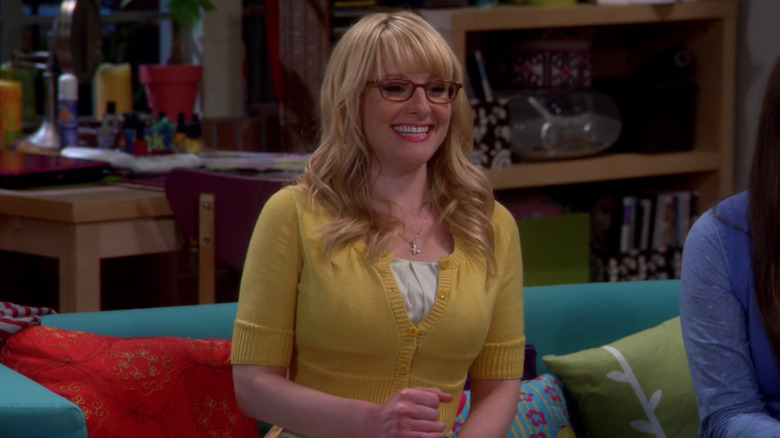 CBS
The cast of "The Big Bang Theory" doesn't have much in common with their characters, at least when it comes to their academic proclivities. Melissa Rauch, who played Bernadette Rostenkowski from 2009 to 2019, certainly doesn't dabble in microbiology. She does, however, have her own history with beauty pageants.
In the Season 8 episode "The Troll Manifestation," Penny (Kaley Cuoco) reveals Bernadette's deepest, darkest secret: she used to compete in beauty pageants. Penny comes armed with footage of Bernadette dolled up "like a cupcake" for Miss California Quizno's 1999, wherein she does her best rendition of the Spice Girls' "Wannabe."
In a Q&A for the SAG-AFTRA Foundation, Rauch recalled her own experience in the pageant circuit, though she wasn't exactly interested in being a beauty queen. "As a child...I was obsessed with comedy, and so I would look for any place I could to do my version of stand-up," she said. When Rauch was six or seven years old, she got a brochure in the mail for the Cinderella Scholarship Pageant and realized it would be the perfect venue for her nascent comedy career. "In this pageant, there was a talent portion," she continued, "so I begged my parents to let me do it."
Melissa Rauch did pageants to work on her stand-up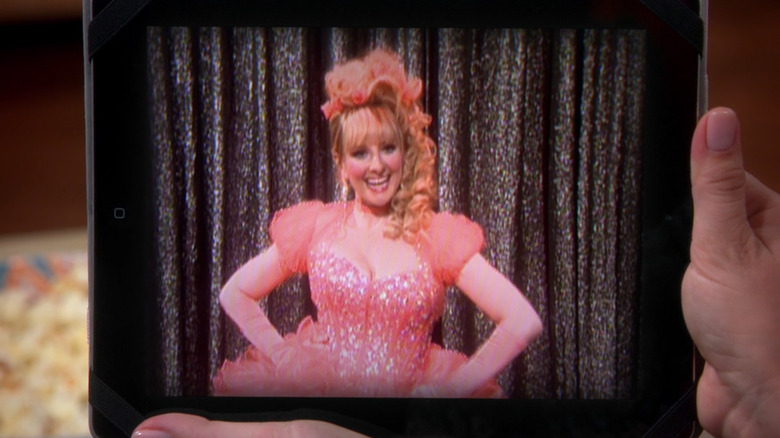 CBS
When Melissa Rauch participated in a few pageants, she wasn't so concerned with towering bouffants or sequin dresses. "I was not an attractive child," Rauch told Rob Moynihan at the SAG-AFTRA Foundation event. "I had no teeth, there was always a lopsided pigtail, I just didn't have it together."
For most of the requisite pageant events, Rauch was a lisping, nervous wallflower. "[I was] in a flower girl dress from my uncle's wedding while all the other girls were in real toddler and tiara dresses," she recalled, describing her overall vibe as "very out of place." "But the pageant talent shows were something that I loved doing," Rauch continued, even if her fledgling form of comedy consisted of celebrity impressions or "ripping off other comics' stuff, which I didn't realize you're not supposed to do."
Bernadette, on the other hand, seemed to lean in more to the bubbly energy and over-the-top glamor of pageant life. "It took, like, three hours to get the piles of curls on top of my head and all that makeup," said Rauch of the fun day on set. "And then the dress was a big production. I had four people around me balancing me onto the set."
Rauch may not have been in it for the crown, but Bernadette was canonically pageant-obsessed as a child — a fact that even "Young Sheldon" acknowledged. In the prequel series' emotional Nobel Prize party episode, all of the "Big Bang Theory" characters are shown as children, with Bernadette asleep in bed with a pageant sash over her bedpost.