Grey's Anatomy: Midori Francis' Love For The Series Came From Watching Sandra Oh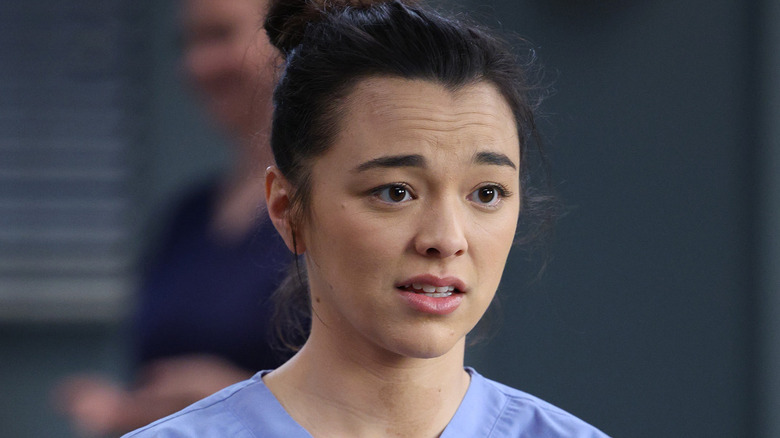 ABC/Raymond Liu
"Grey's Anatomy" has gone through many cast changes over the years (which makes sense given that the series has been on television for nearly two decades). But for many fans, the cast members they associate most with the beloved show are the original cast members — this includes Katherine Heigl, Justin Chambers, and Patrick Dempsey, as well as, of course, Ellen Pompeo. Additionally, one of the most iconic characters, next to Meredith Grey herself, is Cristina Yang, played by Sandra Oh (who stayed on the series for ten seasons).
Cristina was a favorite character for many, many fans — including one who ended up becoming a main cast member on the show: Midori Francis. Francis' character Mika Yasuda was one of the five new interns introduced in Season 19. For Francis, being cast on the show was a full circle moment because of how significant it was for her to see Oh, a woman of Asian descent, on a major TV show.
In an interview with InStyle, Francis said, "It was a big deal to see an Asian actor on screen at that time in prime time who didn't just have a few lines, but was a huge part of the plot and was so messy."
Francis still admires Oh's work on the show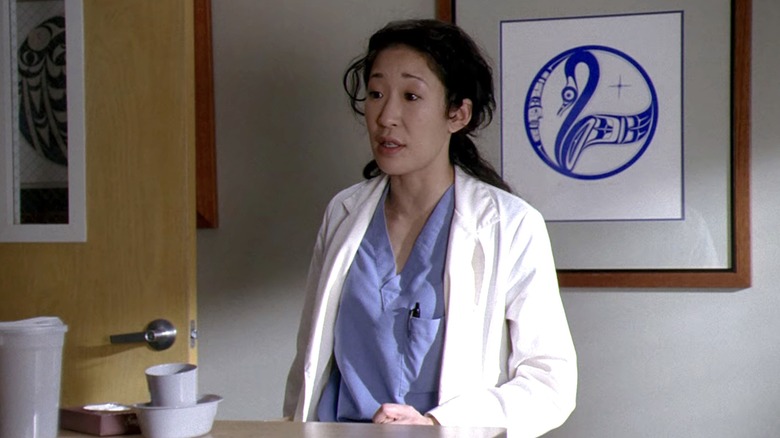 ABC
While speaking to InStyle, "Grey's Anatomy" star Midori Francis spoke more on what it meant to watch Sandra Oh on screen — and to be able to rewatch her seasons in order to study her craft. Francis said, "I've been rewatching some of [Grey's], and she's just so committed and feral and skilled."
The actor admitted that Oh's performance and presence on the long-running medical drama was one of her main connections to the show. Beyond that, the significance of seeing Oh on screen when she was younger still lingers with her today. She explained, "I remember when I was younger, she was a lot of my friends' favorite character, and that was so cool to me." 
Overall, it's hard for Francis to grapple with the fact that she's now a part of a show that she used to watch as a fan. Francis said, "It's crazy to be on a show that I watched in middle school with my mom and my friends. And then, it's crazy that it's still on the air. And then, it's also crazy that now I'm on it. It's weird. I think for sure [there's] pressure. But I will say [everyone] has been very welcoming." She continued by saying that she feels that the show has committed to the stories of the new interns and is investing in their stories, which is reassuring. And she is grateful to have the other newbies to be learning alongside. She continued, "The fact that we all have each other, it's been really fun. It's been more fun than I think I anticipated, actually."