The NCIS Character You Likely Forgot Lost's Josh Holloway Played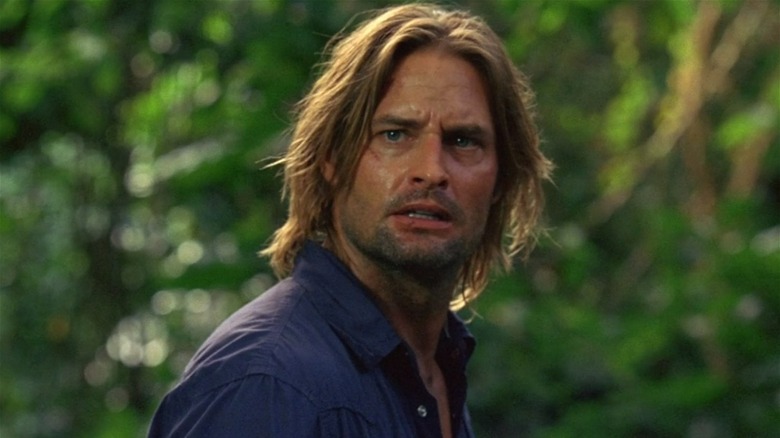 ABC
For many, "Lost" was an amazing opportunity when it premiered on ABC in 2004. J.J. Abrams had yet to start his sci-fi dynasty "Star Trek" and Damon Lindelof would go on to use the survival show's weirdness to pivot to his masterpiece, "The Leftovers." Similarly, Josh Holloway's role as bad-boy con artist Sawyer was his breakout. His previous work was small, including one scene in a well-known crime procedural.
In the very same year as the "Lost" premiere, Holloway appeared in a little-known show called "NCIS." The crime procedural spin-off of "JAG," "NCIS," was only in its first season. Long before Tony (Michael Weatherly) and Ziva's (Cote de Pablo) strange relationship and decades before Mark Harmon bid his final farewell, the series was a modest drama on CBS. Even more modest was the role that Holloway played in it. 
Holloway appears only briefly in Season 1, Episode 12 in the aptly titled episode, "My Other Left Foot." The episode kicks off with the discovery of said severed limb, and as the NCIS team goes to investigate, they have a short run-in with the local sheriff (Holloway), who finds the leg. Though "Lost" was not yet in the public vernacular, this small role was a strange precursor. With a southern twang and finding humor in a severed leg, the character was a short ride to Sawyer Town.
Josh Holloway went from NCIS sheriff to Lost star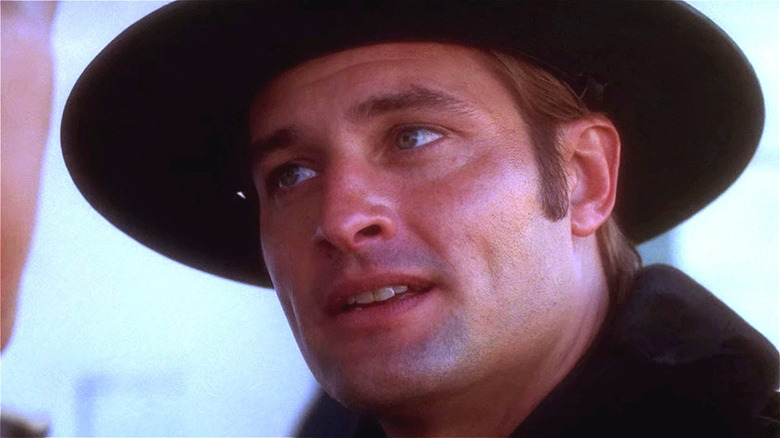 CBS
Josh Holloway may have had some small successes in the early aughts, but that wasn't enough to keep him going. A 30-second scene with Mark Harmon wasn't paying the bills, and he was looking for a way out. Little did he know that in the same year he played an unnamed sheriff in a crime procedural, he would land his career-defining role.
"I was giving up on acting. Again. This would be the third time I quit," Holloway confirmed to Access Hollywood in an interview. The "Colony" actor was ready to segue into real estate when his luck finally looked up for a change. He went on to say, "I got my real estate license four days before I booked 'Lost.' It came in the mail, and I promptly filed that. Thank god. I would be the worst real estate agent." 
In 2004, Holloway went from "NCIS," where he only had a handful of lines, to one of the shining achievements in dramatic television. The intricacies of "Lost" are still discussed to this day and his portrayal of Sawyer was a large draw for the series. A criminal with a heart of gold, Sawyer becomes a de facto leader of the community, making up for the sins of his past. Even after "Lost" ended, Holloway continued to add impressive credits to his name, including a villain in Taylor Sheridan's neo-western, "Yellowstone."