The Originals: The Real Reason Rebekah Actor Claire Holt Left The Show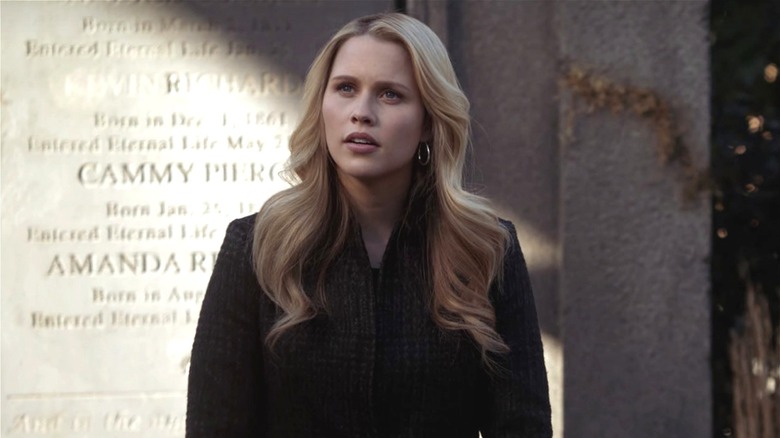 The CW
In "The Vampire Diaries" universe, original vampire Rebekah Mikaelson (Claire Holt) receives a level of disrespect that seems personal. From the first time we meet her, she is nothing but a possession to her murderous brother Klaus (Joseph Morgan), and things don't get much better. Her fruitless quest for unconditional love is thwarted again and again — that is, when Klaus isn't stabbing her in the heart with a silver dagger. Starring in "The Originals" seemed like this would be a new chapter for the character. Perhaps she would finally get the story arc she deserved. Unfortunately, that potential came to a halt when Holt's contract was up. After 16 episodes in Season 1, Rebekah leaves town in a departure that surprised many. The reasoning behind this choice was mysterious at first, but Holt has since cleared the air.
"I want to be very clear that they didn't run out of material, I wasn't pushed out, I wasn't fed up with Rebekah, I didn't quit mid-season, there was no drama, there was no rift between cast members," Holt told BuzzFeed. "[I]t really came down to the fact that I completed my initial commitment and made a life choice, not a career choice."
The reason that Holt said goodbye to Rebekah was simple — she missed her family. Like Andrew Lincoln's decision to exit "The Walking Dead," the Australian actor attributed her decision to homesickness. After a modest batch of episodes, Holt's decision was logical.
Rebekah wasn't gone forever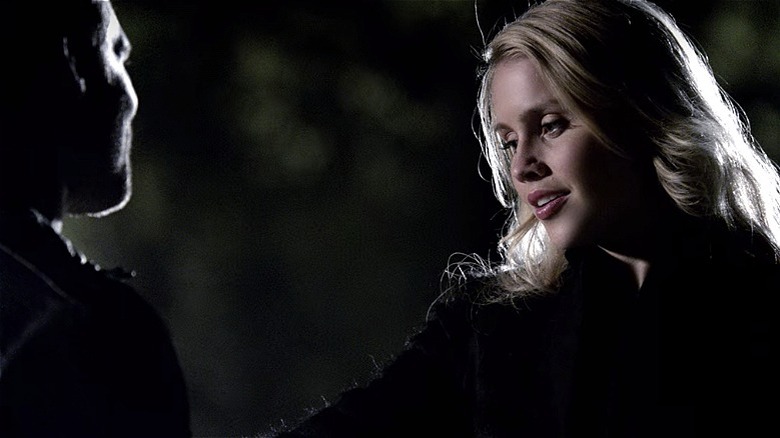 The CW
Since we are talking about "The Originals," you would be hard-pressed to find any characters gone for good. Even the dead ones seem to come back in some capacity. Though Claire Holt took some time off, Rebekah's departure from the series was not final and was never intended to be.
"I am so glad I was able to do 'The Originals,' and I want to be a part of that family for a long time. I am simply looking at this as a temporary absence," Holt told BuzzFeed. Executive producer and writer of "The Originals," Julie Plec, supported her, commenting that Rebekah's departure after Episode 16 wasn't an official curtain call.
"The opportunity exists for all the family members to return because they have a thousand years of history," Plec reported. This didn't end up being about saving face, either. Rebekah does return to the Original vampire stage, and it didn't take too long to do so either. Holt reprises her role in the Season 1 finale when the prophesied baby Hope is born. With the supernatural community of New Orleans out to kill the magical child, only one person is in a position to protect her. Klaus enlists Rebekah back into the fold and trusts her to keep his daughter safe and far away. Of course, best-laid plans never work out and life isn't so easy for Rebekah. But Holt continued to appear intermittently throughout the series until the final episode.