Spider-Man: Into The Spider-Verse Casts Nicolas Cage As Spider-Man Noir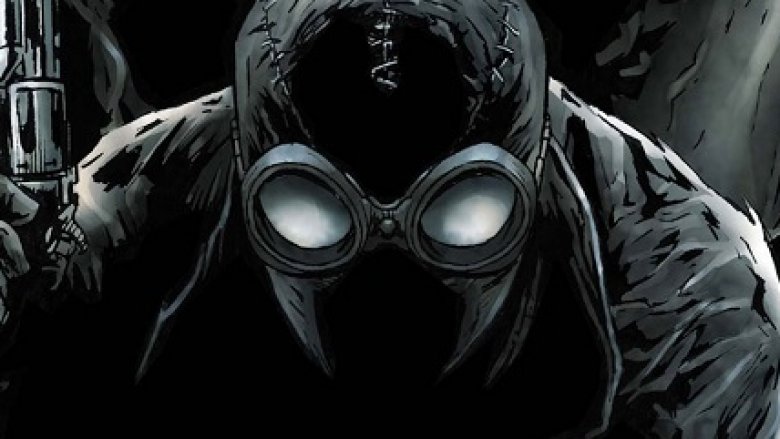 Sony Pictures' Miles Morales-centric Spider-Man movie is becoming more intriguing the more we hear about it — especially now that Nicolas Cage has joined the cast.
Most excitingly, the Ghost Rider actor will be lending his voice to one of the coolest-looking Spider-People ever to grace Marvel Comics: Spider-Man Noir.
According to a report from the site Discussing Film, the animated Spider-Man: Into the Spider-Verse has officially cast Cage as the alternate-universe, black-clad crime fighter, who first appeared in his own self-titled comic-book series in 2009. The news of Cage's casting was later independently confirmed by Collider.
The character, a different version of Peter Parker who's from the year 1933, was created by David Hine, Fabrice Sapolsky, and Carmine Di Giandomenico. He was part of the 2014 comic book storyline "Spider-Verse", which brought together every version of Spider-Man that's ever existed into one universe-colliding tale. As you might surmise from the title, the premise of Into the Spider-Verse is pulling a lot of story material from that comic book event.
Spider-Man Noir's inclusion in the movie was first tipped off by what's purported to be a leaked list of upcoming Funko POP! figurines, which sounds about right. Other figures in that list include "Miles w/ Cape", Prowler, Spider-Gwen, and Green Goblin — y'know, just in case you're thinking ahead about this year's stocking stuffers for your nerd dad, nerd mom, or nerd children.
Beyond Cage, the movie stars Shameik Moore, Jake Johnson, and Hailee Steinfeld as the Miles Morales Spider-Man, the Peter Parker Spider-Man, and Gwen Stacy/Spider-Gwen, respectively. Mahershala Ali, Liev Schreiber, Brian Tyree Henry, and Lily Tomlin are also lending their voices to supporting roles. 
The standalone superhero movie was written by The LEGO Movie co-director Phil Lord, with director credit going to the trio of Bob Persichetti, Peter Ramsey, and Rodney Rothman.
Overall, between the live-action Venom and Spider-Man: Into the Spider-Verse, the animated option is the one that's really winning us over in our personal head-to-head. However good it may end up being, Venom feels like it might be a story we've seen before. But with all this multiversal mayhem, Into the Spider-Verse is looking like it might be unlike any other comic book story ever told on the big screen — and that's an exciting notion to consider. 
Suffice to say, we've got big expectations — and we can't wait to see that all-black Noir suit in action. If it looks half as good in motion as Spider-Gwen and Miles do, this movie is going to be visually sick.
Spider-Man: Into the Spider-Verse will be released in theaters on December 14.