The Originals Was Mostly Filmed Outside Of New Orleans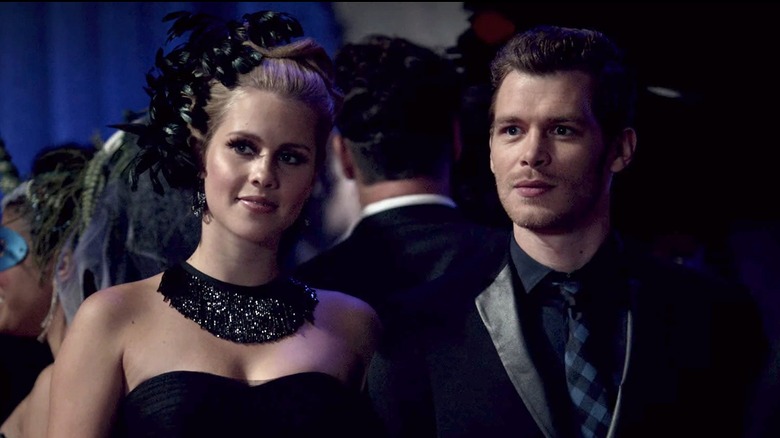 The CW
A glossy and more mature show than its teen step-sibling "The Vampire Diaries," "The Originals" takes an Anne Rice approach to the subject of vampires. While the flagship show is a teen drama through and through, the spin-off throws hotheaded Klaus Mikaelson (Joseph Morgan) into something he never anticipated: Fatherhood. "The Originals" is a more adult show and infinitely more blood-soaked than its predecessor.
But in addition to the more mature themes, Klaus' story honors the "Interview With the Vampire" influences by setting up shop in New Orleans. Claiming to be the ones who initially founded the French Quarter, Klaus and his immortal family return to take back what's theirs. One would assume that a show taking place in New Orleans would take advantage of the city's timeless architecture. But just as "The Vampire Diaries" filmed in Georgia for its Mystic Falls location, so did "The Originals." Instead of Covington, Olde Town Conyers became a stand-in for the city and even built their own French Quarter.
"It has been pretty huge, because they have production stages here, also, and have been here since 2013," project manager Gina Hartsell reported to The Citizens. Location manager for "The Originals," Michael Jones, added how much they appreciated being able to work in Conyers.
"I've had the pleasure of working here probably more than anybody else since the filming began in Georgia. Conyers offers a great backdrop for filming, as other productions have discovered as well."
You don't need to go to New Orleans to have a good time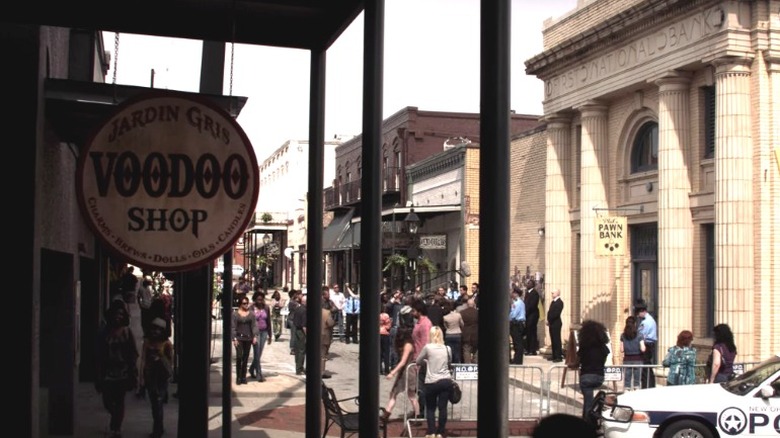 The CW
New Orleans is a lively city full of culture, but for the film industry, it may not have been the most realistic to film there. Georgia holds a tax incentive for film and television, which may have made it the obvious choice for a filming location. New Orleans may be flashy, but who wants to spend an exorbitant amount of money when you can see the sights at a much more convenient location? Fans are in luck. Conyers has a handy "The Originals" self-guided tour where you can see all the sights without the inconveniences (and traffic) of real New Orleans. Just head on down to Georgia to see where filming took place. The city has become a tourist destination in its own right, capitalizing on the fandom that made Covington such a hit for "The Vampire Diaries" fans.
Olde Town Conyers is the main stretch that functions as the French Quarter and has started catering to lovers of "The Originals." Some of the many establishments you can visit from the show include The Witches Cauldron, Jardin Gris Voodoo Shop, and Rousseau's. With a helpful map and many colorful destinations, it is a go-to for any fan of the oldest family.