DC Courting Actors For Potential Nightwing Movie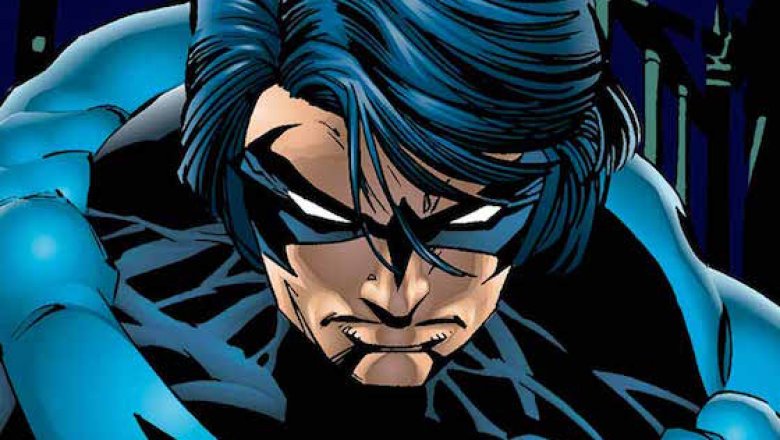 DC Films is continuing forward with work on its upcoming Nightwing movie.
Development on DC's Nightwing has been slow and silent going since we first heard about the project about a year ago. But according to That Hashtag Show, DC has begun meeting with actors to potentially play the role of Dick Grayson's post-Robin crime fighter.
In particular, the studio recently met with actor Lewis Tan, who played a villain in Netflix's Iron Fist, and had a small role as the hero Shatterstar in Deadpool 2. 
Tan has been publicly displaying his interest in the role of Nightwing since news of the movie first emerged, and finally managed to secure what appeared to be a Batman-related meeting with DC in mid-June.
While Tan did not insinuate that he had gotten or was expecting to get the role, he did share some details about the meeting, confirming that it was, in part, for Nightwing.
"We're looking for the right thing," Tan said. "There were a lot of different talks, and Nightwing was one of those that were mentioned, so we'll see."
Tan is a martial artist who previously competed as a Muay Thai boxer in Thailand, which would seem to suggest that the production is at least exploring the idea of casting someone as the pugilistic crime fighter that can actually, y'know, fight.
The Nightwing movie is being directed by Chris McKay, who previously directed the animated LEGO Batman Movie for Warner Bros. McKay previously said in February that fans shouldn't expect any casting news for the movie for some time, emphasizing that the movie was taking its time coming together. 
"This is going to be a LONG process," McKay stressed in a Twitter post. "So don't expect casting news any time soon. We are taking our time."
That statement was made before several executives at DC left their posts in the midst of a high-profile creative shakeup, with the implication of the move being that the studio was in the process of refocusing its efforts after the failure of Justice League. With that in mind, the news that DC is still seeking to cast the role of Nightwing and move forward with the movie following that shakeup is encouraging news. Nightwing lives! For now.
No release date or cast has yet been released for McKay's Nightwing. The next movie to be based on DC Comics is James Wan's Aquaman, set to be out in theaters on December 21.