Daisy Jones & The Six's Cast Has Some Ideas For Season 2 (If It Happens)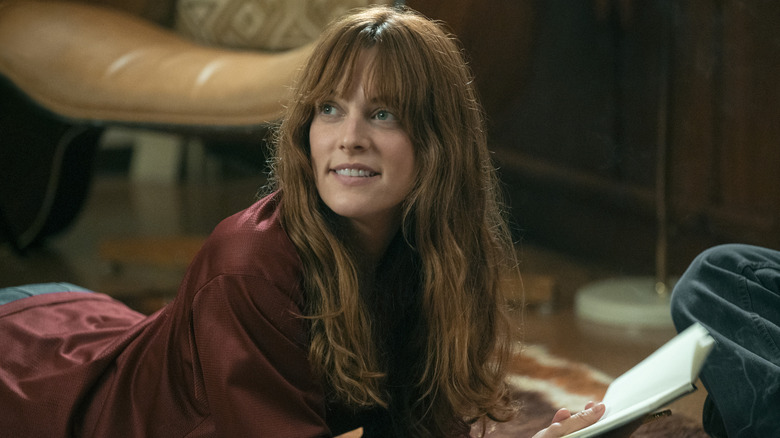 Lacy Terrell/Prime Video
The season finale of "Daisy Jones & The Six" — which was intended as a limited series, based on the novel of the same name by Taylor Jenkins Reid — neatly tied up all loose plot strings. Karen (Suki Waterhouse) breaks up with Graham (Will Harrison) knowing she'll never be able to give him kids, the secret that Camila (Camila Morrone) and Eddie (Josh Whitehouse) slept together comes out, the band plays their final show together. Despite Daisy (Riley Keough) and Billy (Sam Claflin) admitting their feelings for one another, Billy walks off stage early to go after Camilla and save their marriage. Further, it's revealed that it's Camila and Billy's daughter, Julia (Seychelle Gabriel), who is conducting the interviews of the show's premise, wanting to chronicle the days of Daisy Jones & The Six. In another twist, it is also revealed that Camila died years earlier (and was the first to sit down for the interview) — beyond that, she gives her blessing for Billy and Daisy to reunite. The final shot is Billy showing up at Daisy's door.
While fans may be left wanting to see exactly what happens between Daisy and Billy — do they eventually get married? Do they remain friends but go back to making music together? — it could also easily be left as is, leaving fans to imagine what they want to happen between the two love interests.
But if a second season did happen, the cast has some ideas as to what could happen. Waterhouse, who said she'd love to return for another season, told E! News: "We have a lot of silly ideas. I guess it could be a reunion tour."
And Waterhouse isn't alone — all of the "Daisy Jones" cast members have discussed the possibility of returning for more.
Claflin, Keough and the rest of the cast would love to return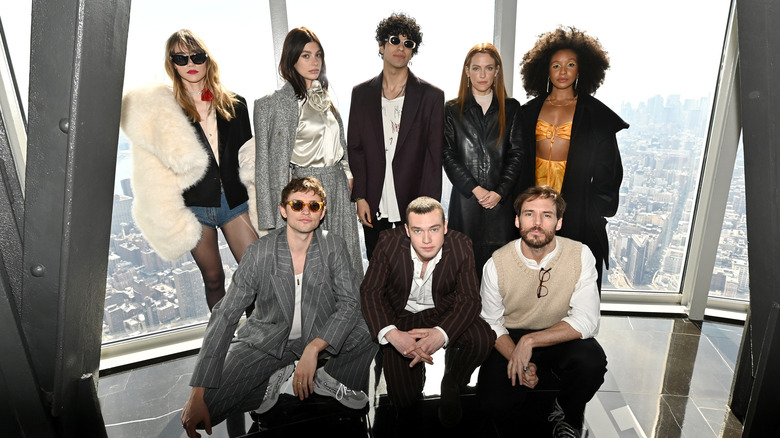 Noam Galai/Getty Images
Suki Waterhouse is far from the only cast member who has been talking about the potential for a second season. In March 2023, Town & Country spoke with Riley Keough and Sam Claflin about the final episode, during which Keough brought up the topic of another season. When asked what they think happens after the final shot of Billy showing up at Daisy's door, Keough responded, "Well, we'll have to find out on season two! I'm kidding, I'm joking, there's no season two. We keep pitching it to Amazon via interviews."
Also in March 2023, many of the cast members spoke to Entertainment Tonight about the possibility, with Waterhouse declaring, "If they said we were gonna do another one, another series, I would." In response to Waterhouse, Camila Morrone suggested that she wanted to see more of Karen and Graham's story. Likely alluding to her character's death, Morrone then added, "They can figure out a way to write us back in there."
Meanwhile, Claflin has his own ideas for a second season — although he hasn't revealed them to the public just yet (maybe in hopes that the writers will take his ideas and follow through with that Season 3). Claflin told ET, "I actually already pitched my version of series 2. I still feel like there's so much more to come. But it's not for us to say. Maybe Taylor Jenkins really needs to write another book."
Taylor Jenkins Reid and executive producer Brad Mendelsohn are open to continuing the story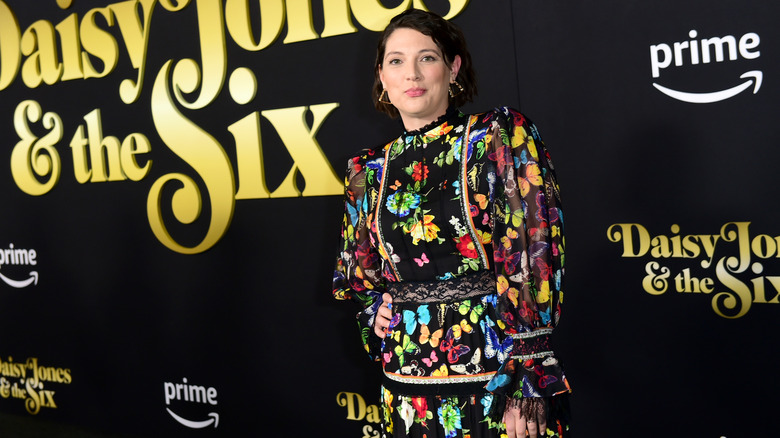 Vivien Killilea/Getty Images
As it turns out, "Daisy Jones & The Six" author Taylor Jenkins Reid (who acted as producer on the series as well ) is also open to continuing the story, just like the cast is. Reid noted that she is definitely open to continuing the story — but it has to be just right. Reid told Variety about bringing the book to life and what it means to expand the series beyond the book, into a second season.
Reid explained that she is glad they were able to offer a complete story, with an ending that is satisfying. However, she would be willing to open the story back up if the right idea came up. She continued, "Have I been thinking about what that is? I certainly have."
For Reid, one of the main reasons she is even thinking of continuing the story is all because of the electric performances of the cast members who brought her characters to life. Reid said, "To see the performances that you have from this cast, and specifically Riley and Sam, and be willing to walk away from that without asking yourself whether you could give them another opportunity to dig into these characters would be very silly. I'm not so stupid as to not recognize what we have in the two of them. So it's definitely on my mind."