Are Mariska Hargitay & Betty Buckley From Law & Order: SVU Friends In Real Life?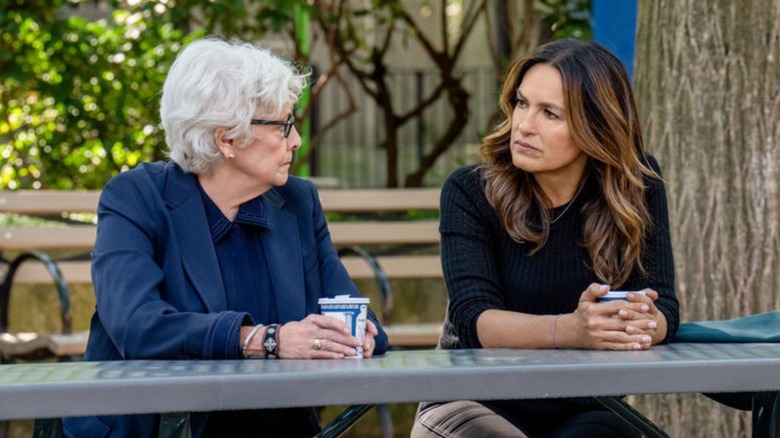 Zach Dilgard/NBC
Though she's not quite a fixture on the program, Betty Buckley has quite a few appearances on the powerhouse "Law & Order" series "Law & Order: Special Victims Unit" under her belt. She made her franchise debut in the role of Attorney Walsh in Season 7 before eventually taking on the part of Chief Lorraine Maxwell in Season 23. Buckley performed well as both characters, but how has the big and small screen veteran been received behind the scenes? As far as her co-stars go, she seems to have found a close personal friend in "SVU" staple Mariska Hargitay.
Speaking to Parade, Buckley touched on her and Hargitay's real-life connection that spawned from the "SVU" set. "I had a health scare last summer, and Mariska and her children sent me fun, uplifting videos that meant the world to me. She's such a caring friend," the actor told the publication. As for Hargitay, she hasn't shied away from expressing her admiration for her co-star either. For instance, she took to Instagram to post a picture of her and Buckley together, listing off all of the many things she adores about her in the caption.
As it turns out, Buckley's return to the "SVU" world and the subsequent flourishing of her and Hargitay's friendship stems from the most unlikely of sources: a Twitter direct message.
Buckley's SVU return finds its roots in a social media chat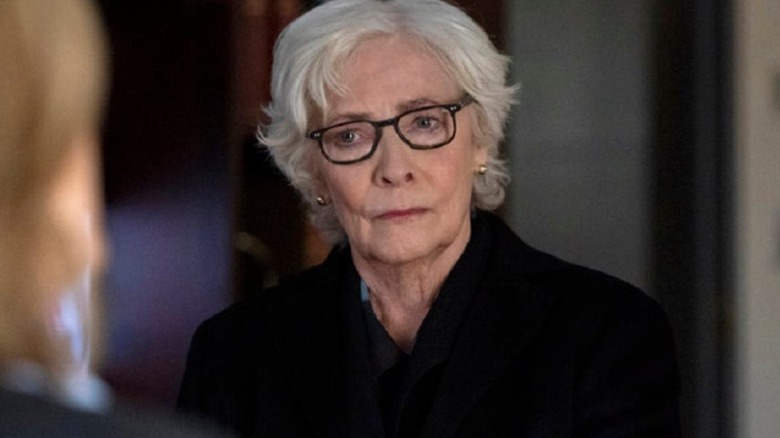 CBS
As the bond between Mariska Hargitay and Betty Buckley has strengthened in real life, "Law & Order: SVU" fans have seen their respective characters — Olivia Benson and Lorraine Maxwell — interact quite frequently throughout Season 23 and 24. Between those two seasons alone, Buckley has appeared in more "SVU" episodes than she did throughout her three-season run as Attorney Walsh. This is pretty miraculous, considering her return to the show came down to her messaging producer Warren Leight through Twitter.
"We were coming out of the pandemic, and Warren and I are Twitter friends. And so when they were starting to shoot again, I wrote him this private message on Twitter and said, 'Would you consider, you know, giving me a part on SVU? I'd sure like to come back to the show,'" Buckley shared with NBC of how her return to "SVU" came about. A few weeks went by, and eventually, Leight pitched her the idea of playing Dominick "Sonny" Carisi's (Peter Scanavino) boss, and with that, Buckley's Maxwell was created.
"Law & Order: SVU" maintains a devoted fanbase and strong viewership numbers, so it stands to reason that Betty Buckley's time as Lorraine Maxwell is far from over. That means she'll likely get to spend plenty more days on set with her good friend Mariska Hargitay.