Why Knox From Silo Looks So Familiar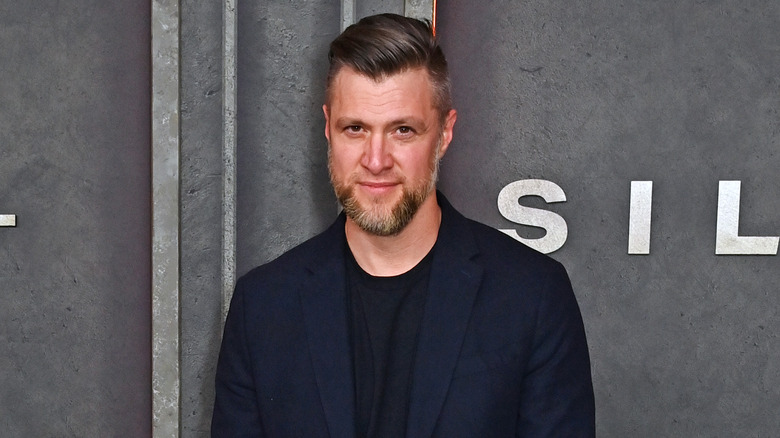 David M. Benett/Getty Images
As Apple TV+ subscribers prepare to delve into the post-apocalyptic dystopia of the new thriller series "Silo," they can expect to be introduced to a bevy of survivors trying to make sense of their lives while feeling trapped a mile under the earth's surface. As they meet oppressive leaders and inspiring rebels, they will also get to know the everyday people that keep the silo running — including the character Knox.
In the book "Wool" — the popular Hugh Howey novel that spawned both the new series and the universe of "Silo" stories — Knox is a mechanical engineer who lives within the titular structure. He is the head of his department.
Knox is played by Shane McRae, who's spent nearly 25 years in the entertainment industry. Over the past decade, McRae has quickly graduated from one-off guest-starring roles to recurring characters and series regulars, now boasting a resume that includes a sleeper-hit created by Bryan Cranston, several of Dick Wolf's best shows, and even an Academy Award-nominated film.
Shane McRae has appeared in two Law & Order series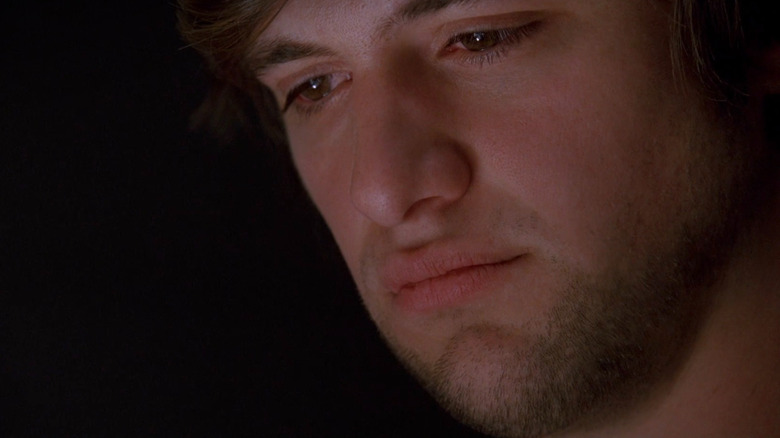 NBC
McRae has appeared on two different shows in Dick Wolf's highly popular "Law & Order" universe within five years of each other. In 2006, he played U.S. Army Veteran Wesley Burkhartz in "Law & Order: Criminal Intent," a variation of the mothership series that focuses on the NYPD "Major Crimes Squad" (comprised of skilled detectives capable of taking on the city's most gruesome and complex investigations). McRae can be seen in the Season 6 episode "The War at Home," in which Burkhartz commits a murder in order to cover up a friendly fire incident in the Iraq War.
In 2011, he appeared on the even darker series "Law & Order: Special Victims Unit," which (at the time) starred Christopher Meloni and Mariska Hargitay, and primarily explored how survivors of sexual abuse find justice in New York City. As yet another disturbing monster of the week, McRae played murderer Justin Jennings in Season 12's "Bully."
He played PJ Buckley in The CW's Gossip Girl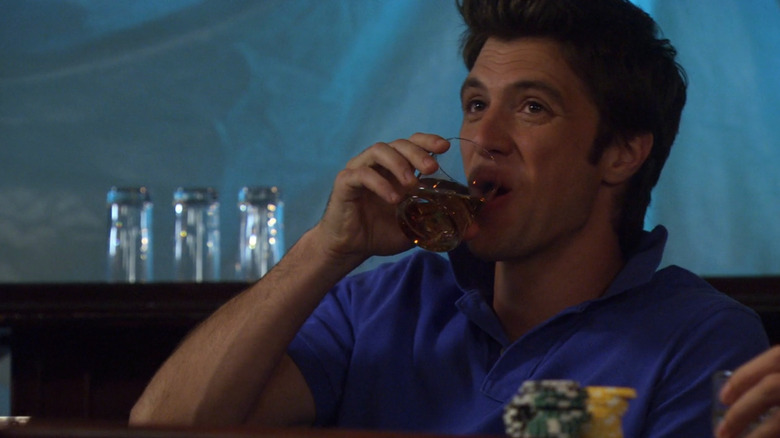 The CW
The CW teen drama "Gossip Girl" may have a mixed reputation in the modern era, which certainly hasn't benefitted from the ill-received 2021 reboot on HBO Max. As a time capsule of the early-2000s' perception of young adulthood, however, the original series is second to none — plus, it will always be remembered as the first show narrated by Penn Badgley (if you know, you know).
Aside from introducing the world to the future "You" star, "Gossip Girl" also provided a younger Shane McRae with a guest starring opportunity. Alongside heavyweights like Hillary Duff ("How I Met Your Father"), soon-to-be Marvel Cinematic Universe alum Sebastian Stan, and Gina Torres ("Suits"), McRae appeared in Season 3, Episode 6, "Enough About Eve." He played skilled poker player PJ Buckley, whom Nate (future "The Boys" star Chace Crawford) manipulates Serena (Blake Lively) into playing against.
She does so in order to win the financial freedom of her boyfriend Carter (Stan), as he had once scammed Beth Buckley (PJ's sister, played by JoAnna Garcia Swisher) by promising to marry her so that her wealthy family would pay off his previous gambling debts. In reality, Nate was orchestrating events as part of a political scheme way too complicated to get into right now.
He was in the 2011 film The Help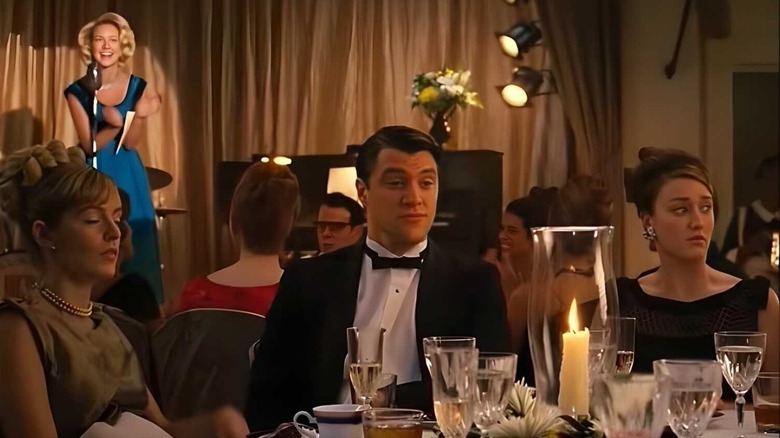 DreamWorks Pictures
Speaking of somewhat polarizing pieces of media, Shane McRae also had a supporting role in the buzzy 2011 film "The Help." It starred Emma Stone as a white journalist who seeks to expose the racism and abuse experienced by Black domestic workers in America during the Civil Rights Era. She does this by developing a friendship with Aibileen Clark (Viola Davis) and Minny Jackson (Octavia Spencer) and writing a book from their point of view. McRae played Raleigh Leefolt, husband of Ahna O'Reilly's Elizabeth Leefolt. He is only onscreen briefly and is shown to be racist, sexist, and callous.
At the time, the film received praise for its performances and message, though some critics — such as Poltico's Sheila O'Malley — felt that the film centered on the experiences of white people, and merely used the exploration of racism as a means of their self-actualization. This view was shared by Ida E. Jones and the Association of Black Women Historians, who contextualized and condemned certain aspects of the film in an open letter (though they praised Davis and Spencer's performances). Nevertheless, it received numerous accolades including an Academy Award nomination for best picture.
He guest-starred on the CBS series Blue Bloods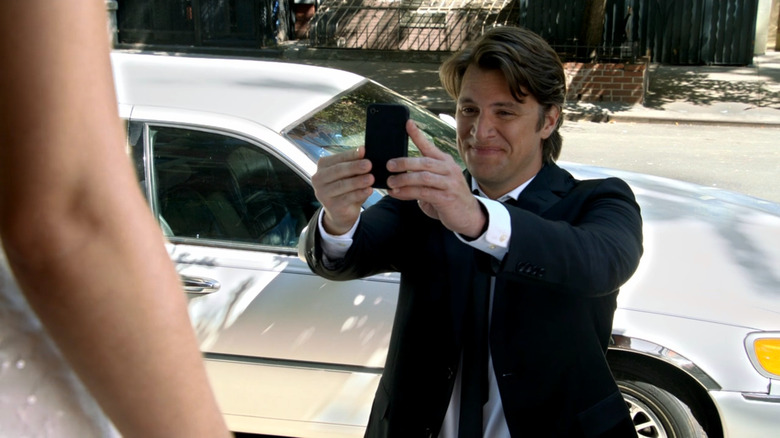 CBS
Shane McRae made a return to the police procedural genre in 2012 when he guest-starred on an episode of the long-running CBS crime drama "Blue Bloods." Anchored by Tom Selick, Donnie Wahlberg, and Bridget Moynahan, the series follows an Irish-American dynasty of New York crime fighters who have worked in various levels and capacities of law enforcement for multiple generations.
Compared to his previous roles in the "Law & Order" universe, McRae's "Blue Bloods" turn is slightly less meaty. However, fans of both this series and "Silo" may remember him from Season 3, Episode 4, "Scorched Earth," which shows the aftermath and investigation of a deadly drive-by shooting that takes place before a wedding. In this case, McRae actually played a victim — Johnny Evans, the would-be groom.
On IMDb, "Scorched Earth" has a star rating of 7.7 out of 10. Though this is a decent enough score, it is seemingly underwhelming in comparison to the entirety of the "Blue Bloods" cannon. Out of 250-plus episodes, "Scorched Earth" currently ranks 199th.
He joined the Chicago Fire as Eric Whaley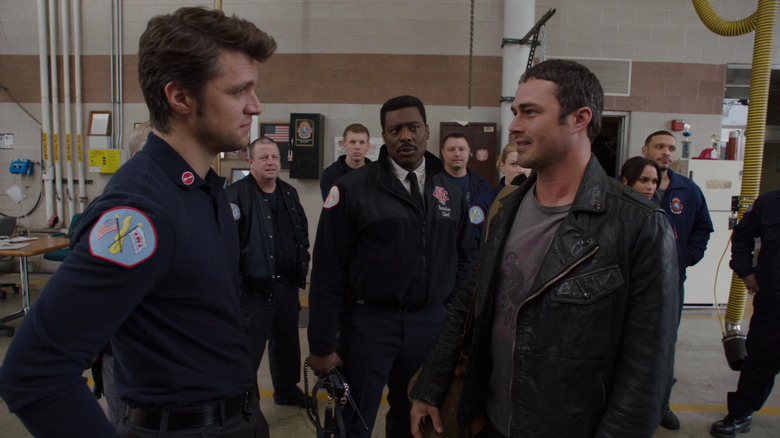 NBC
Soon after appearing on "Blue Bloods," Shane McRae landed a recurring role on NBC's "Chicago Fire." Like the "Law & Order" franchise where he appeared, "Chicago Fire" is a part of a web of series created by Dick Wolf, collectively known as the One Chicago Universe.
Beginning with the 14th episode of the first season of "Chicago Fire," McRae took on the role of Eric Whaley, a fire lieutenant who temporarily took the place of Kelly Severide (Taylor Kinney). Coincidentally, he happens to be the brother of Renée Whaley, a woman who was once engaged to Severide before he broke off their relationship. In the Season 1 episode "Viral," the two former lovers resolve much of their mutual pain before he finally drops her off at Eric's house. 
"Viral" was McRae's final appearance on the series before he moved on to his first major recurring role.
He guest-starred as Robert throughout Season 2 of The Following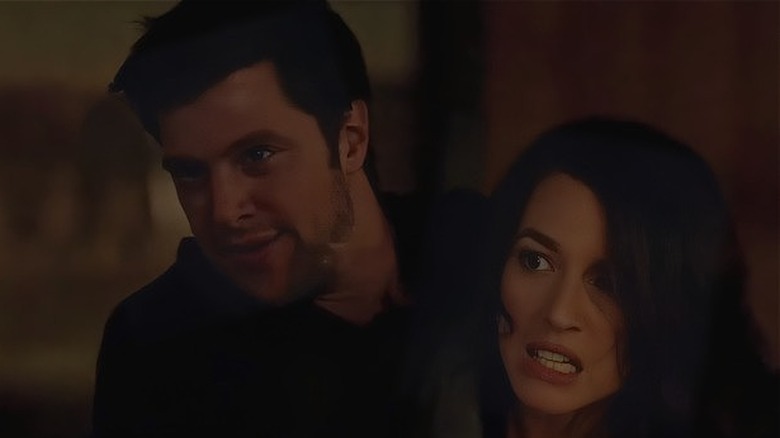 Fox
In 2014, Shane McRae joined the cast of the Fox crime thriller "The Following." Starring Kevin Bacon and James Purefoy, the series chronicles the story of Ryan Hardy (Bacon), a haunted former FBI agent who becomes obsessed with tracking down his most dangerous adversary — serial killer Joe Carroll (Purefoy). After escaping prison, Carroll manages to form a cult of fellow murderers for a while, until he is eventually brought down by Hardy and forced to fake his own death — after which, he seeks out another cult to take charge of.
This new cult, called the Korbin Community, is where the audience is introduced to McRae's Robert. A community leader, Robert had also become enamored with Carroll's philosophy and had made it clear to the violent fugitive that he would always have a home at Korbin if things went south. Of course, Carroll takes him up on this offer, and Robert brings him and his surviving members to the cult's founders — only for Carroll to murder them and seize control of the community for good.
He starred as Taylor Bowman on Amazon Prime Video's Sneaky Pete
Following a few more small roles in films and television shows including "Still Alice," "Nashville," and "Forever," Shane McRae was cast as a main character in Amazon Prime Video's "Sneaky Pete." Conceived by prolific series creator David Shore ("House," "Battle Creek," "The Good Doctor") and former "Breaking Bad" star Bryan Cranston, "Sneaky Pete" tells the story of a skilled conman ("Avatar" star Giovanni Ribisi) who attempts to fleece the estranged family of his former cellmate, Pete, in order to avoid the wrath of a crime boss he stole from.
McRae starred as Taylor, the real Pete's cousin and childhood best friend who is excited to reunite with him after 20 years apart. Unfortunately, due to the deception, Taylor and "Pete's" reunion is far from joyous — it also doesn't help that Taylor is a police officer dangerously close to discovering a crime happening right under his nose.
"Taylor and I are [at] about the same point in our lives..." McRae told The Knockturnal ahead of the series' second season. "I used to joke ... about how much Taylor and I were sometimes alike. Taylor is a little bit like me times ten." He continued to assess Taylor's own flaws and how they remind him of things about himself — though he felt they both have done a lot of growing up since the show began. "Taylor has really been able to, through the crime of the family, find himself... he's sort of saying 'who am I and how can I embrace that and become the most whole version of myself?'" McRae said.
"Sneaky Pete" is also executive produced by "Justified" showrunner Graham Yost, who also created, writes, and executive produces Apple TV+'s "Silo."