Jumanji 3 Director Reveals Filming Should Start Early Next Year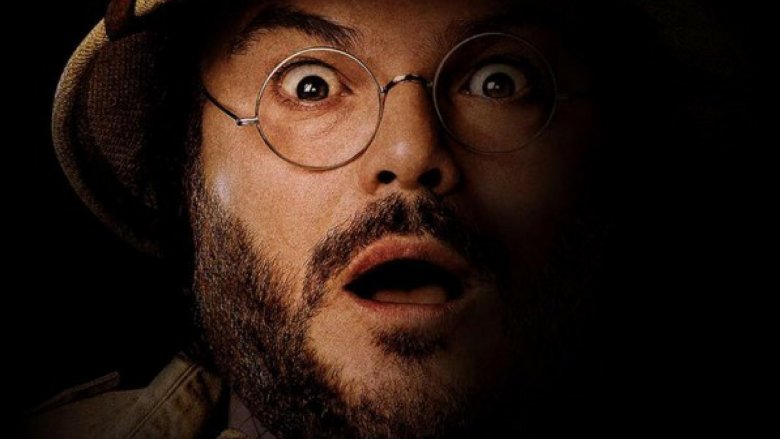 Jumanji 3 is coming your way in 2019. Shortly after the movie got an official holiday season release date, director Jake Kasdan confirmed in an interview with Collider that the threequel is set to start filming early next year.
Kasdan directed Jumanji: Welcome to the Jungle, a follow-up to the 1995 film which became a surprise box office hit when it hit theaters late in 2017. The movie featured Alex Wolff, Madison Iseman, Ser'Darius Blain, and Morgan Turner as four teens who are transported into a magical video game, where they become avatars played by Dwayne Johnson, Jack Black, Kevin Hart, and Karen Gillan. Nick Jonas, Bobby Cannavale, Colin Hanks, and Rhys Darby also starred in the film.
The film was a hit with critics and audiences, earning a 76 percent approval rating on Rotten Tomatoes. It also held onto the number one spot at the U.S. box office for four weeks, ultimately making $404.5 million domestic and an additional $557.2 million worldwide. This is good for the 28th highest domestic grossing film of all time, and the 40th worldwide. The movie pulled all this off against just a $90 million budget and massive box office competition. (via Box Office Mojo)
A sequel was quickly ordered, and Kasdan says they're currently in the process of writing the film and "figuring out what exactly the next move is going to be." "I'm happy to say, I feel like we're making nice progress on it and we've got some exciting stuff going," he said. "I think we're getting very close to cracking [the story]. You know, it's a complicated little puzzle, but I think we've got some good stuff cooking."
Although he didn't offer any specifics, Kasdan did promise that the movie will try to live up to the heart that made Welcome to the Jungle so popular. "It's a big part of what all loved about that story and that movie is that it has, you know, it's this big fantasy that has kind of like a real kind of strong emotional center to it," he said. "I do think that's a big part of what [Johnson] responded to in the first place and I know it's a big part of what I loved about it, and so part of the challenge of figuring out how it continues is to keep that alive in ways that feel earned, like a true continuation of the story."
The movie's popularity and its rapidly approaching release date means that the production schedule may be a big crunched, and while Kasdan says that he does feel some "pressure" from that, he still thinks they'll be able to pull it off. "It's gonna be quick, but we feel like we have an idea that we're excited about, so we're at least, we're off to a good start with it," he said. "It'll be a lot of work, don't get me wrong."
Jumanji 3 will hit theaters on Dec. 13, 2019.