Jamie Foxx Wrote His Version Of Stephen King's Misery Based On A 'Weird' Evening With A Couple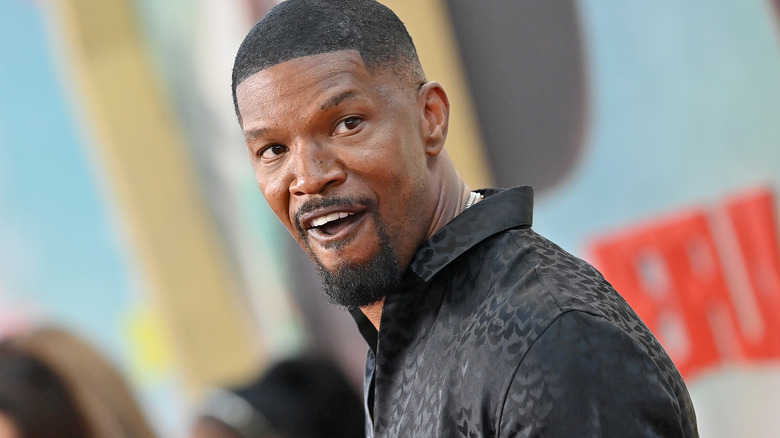 Axelle/bauer-griffin/Getty Images
Actor and comic Jamie Foxx possesses a wide range of talents, which has led him to genuine success in film, comedy, and even music. In a single, key "Project Power" scene, Foxx's character promotes social justice while showing off his comedic side, demonstrating his depth of skill and interests in a single exchange.
In an interview with Men's Health, Foxx discussed his relationship with the very ambition that drives him to succeed in so many fields, revealing that ideas sometimes manifest in his dreams. "Opportunity gets me moving. Great idea, then I went to sleep and I woke up and that s*** was in my dream. Now, I wrote the Black 'Ocean's Eleven,' or I just rewrote 'Misery,'" he said.
Foxx then elaborated on this new version of Stephen King's "Misery" — which likewise served as the basis of a 1990 Rob Reiner film. In King's book and Reiner's movie, a fan kidnaps and holds a popular romance novelist hostage. Foxx's version, meanwhile, is based on a night he spent with a couple who won the opportunity in an auction. "You know what an actor loves more than money? Compliments. I was supposed to be there for 30 minutes. I ended up staying there for two hours," he said. "But then it got weird. So I built upon that."
While Foxx doesn't elaborate on just what sorts of things happened that night, the fact the encounter inspired him to rewrite "Misery" casts this couple in an altogether unflattering light.
Jamie Foxx's first feature as writer and director has yet to be released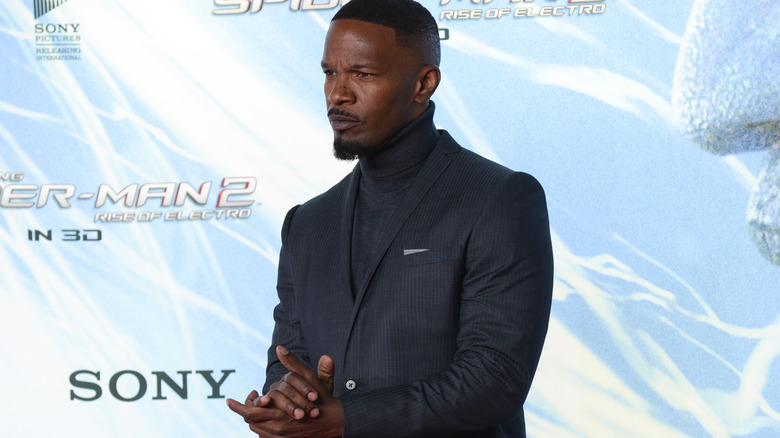 LaCameraChiara/Shutterstock
Based on the fact that he's written new versions of "Ocean's Eleven" and "Misery" — which very well may just be scratching the surface of his work of this nature — Jamie Foxx appears to be plenty interested in adding screenwriting credits to his considerable resume. Thus far, while Foxx is credited as a writer on a number of projects, he's worked solely on TV, save for a single short film.
That said, Foxx completed a feature he wrote and directed titled "All-Star Weekend" around 2019, but the project has since been shelved indefinitely, largely due to the fact that Robert Downey Jr. portrays a non-white character in it. Nevertheless, Foxx still wants to release "All-Star Weekend," he expressed as recently as August of 2022.
The hold-up over his debut feature as a writer and director, then, may well be a significant part of the reason he has yet to be credited as a writer on a film, despite the fact he appears to have been plenty busy with screenwriting based on his comments about his reimagining of "Misery."