Why Patrick From Silo Looks So Familiar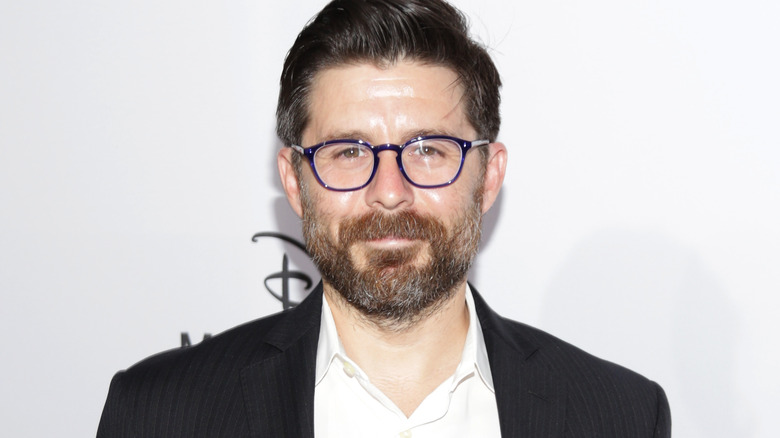 Jerritt Clark/Getty Images
Apple TV+ series "Silo," formerly titled "Wool," is among a number of book to TV adaptations to look forward to in 2023. As its source material, "Silo" is adapting the nine-book series of the same name by Hugh Howey, originally published between 2011 and 2013. Whereas each book revolves around a single character and their point-of-view of its post-apocalyptic, underground bunker setting, the "Silo" show will split its time between members of an ensemble cast, as is relatively standard for genre TV.
In fact, some characters are either reworked from or entirely unique to this new "Silo" adaptation. For example, lead actor Rashida Jones plays Allison, who exists in the book series but isn't necessarily an impactful character. Meanwhile, actor Rick Gomez plays Patrick Kennedy, who doesn't seem to be a part of the book series whatsoever, unless it turns out he bears a different name in the show than in its source material.
Gomez is no stranger to Hollywood — since the 90s, he's acted in a number of well-known projects, predominately on TV, with which plenty of "Silo" viewers may well be familiar.
Rick Gomez is Endless Mike on The Adventures of Pete & Pete
After brief appearances in a few different films as a young adult, Rick Gomez's first major role was as "Endless" Mike Hellstrom on Nickelodeon's hit live-action sitcom "The Adventures of Pete & Pete."
Endless Mike serves as an antagonist and direct rival to Big Pete (Michael Maronna), though Mike's considerably older than his counterpart, repeating his senior year of high school multiple times, earning him his nickname. Mike isn't particularly popular at school either, as a dyed-in-the-wool bully and tyrant over his classmates, but the fact that he owns a car pushes some of his peers to put up with him. This even includes Big Pete on occasion, who will make nice with Mike if necessary. His other defining characteristic is his love of neapolitan ice cream.
Gomez plays Endless Mike in a total of nine episodes between the three seasons that comprise "The Adventures of Pete & Pete," remaining a part of the show between 1993 and 1995.
Gomez is George Luz in Band of Brothers
Rick Gomez's next big TV role, following his time on "Adventures of Pete & Pete," was in the 2001 HBO World War 2 drama "Band of Brothers." He plays Technician Fourth Grade George Luz, who's sort of the class clown of the infantry regiment around which the show revolves.
"Band of Brothers" is based on a non-fictional account of the real-life E Company's experience in World War 2, meaning that George Luz was a real man who fought in and survived the war. Luz's defining characteristic in "Band of Brothers" is his propensity for mocking impressions, which brings some levity to an otherwise dour wartime atmosphere.
Gomez appears in all but one episode of "Band of Brothers" as one of the members of its central ensemble. He even seems to have drawn from this role as a voice actor in "Call of Duty 2," which is likewise set during World War 2, and came out a few years after "Band of Brothers" concluded on HBO.
He's Douglas Klump in Sin City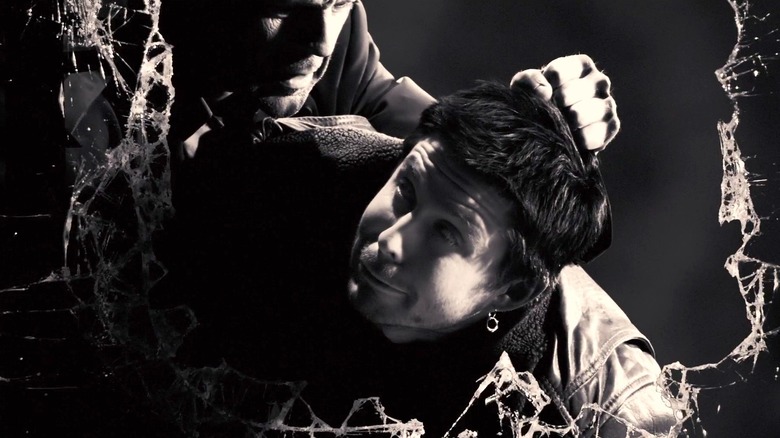 Miramax Films
While many of Rick Gomez's most significant roles are on TV, he's likewise appeared in a few well-known features in various capacities, including the Ray Charles biopic "Ray" and the original live-action "Transformers" movie. Between the releases of those two films, Gomez portrayed Douglas Klump in Robert Rodriguez and Frank Miller's 2005 "Sin City," in perhaps his most prominent movie role.
Klump, nicknamed The Little Man, works together with Burt Shlubb, nicknamed The Fat Man (Nick Offerman). They appear in the section of the film titled "That Yellow Bastard," which is split into two parts and based on the Frank Miller comic book story of the same name. Ethan Roark Jr. (Nick Stahl) is its central villain and namesake, identifiable by his bright yellow skin. Both Klump and Schlubb work as subordinates of Roark Jr. Despite the sorts of personalities their names and vocations suggest, however, both members of the criminal duo speak in an eloquent manner, elevating them beyond simple stock thug characters.
He's David Vasquez on Justified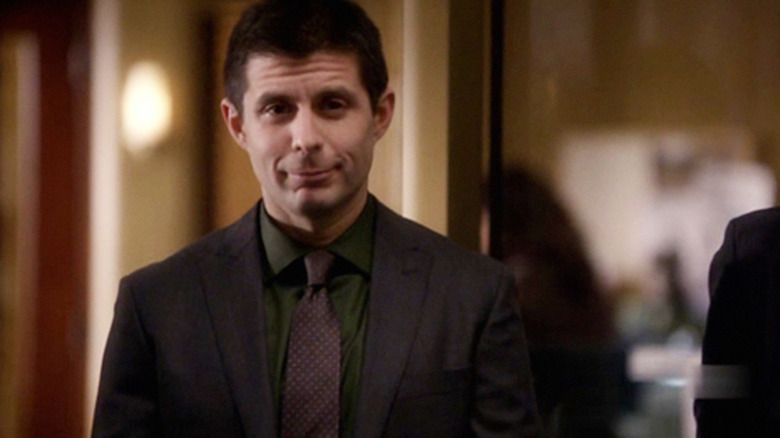 FX
Rick Gomez portrays Assistant US Attorney David Vasquez on every season of "Justified" save for its second. When Vazquez first shows up in Season 1, he's tasked with investigating protagonist Raylan Givens (Timothy Olyphant) with the aid of Rayland's ex-wife Winona Hawkins (Natalie Zea). Given that they work in the same profession, however, Vasquez and Raylan must also team up during a hostage situation that necessitates both of their involvement.
When Vasquez returns in Season 3, he maintains a contentious alliance with Raylan. Vasquez, notably, attempts to adhere at least somewhat closely to the letter of the law, in contrast to Raylan's dedication to justice no matter the cost. From this point on, he remains a frequent presence at the Marshal's office.
In total, Gomez appears as Vasquez in 23 episodes of "Justified," amounting to one of his longest runs on a single TV show, following his 24 episodes of the ABC series "What About Brian." Of course, if "Silo" becomes a hit for Apple TV+, his role as Patrick Kennedy may well come to rival his time as David Vasquez on "Justified." "Silo" premieres on May 5, 2023 and is scheduled to conclude on June 30.