Here's Where You Can Stream Dungeons & Dragons: Honor Among Thieves Online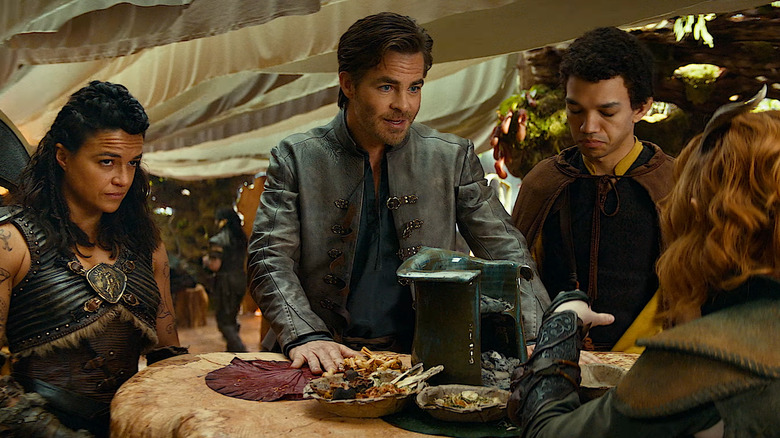 Paramount Pictures
We may receive a commission on purchases made from links.
Paramount's "Dungeons & Dragons: Honor Among Thieves" may still be in a theater near you but you can bring it even closer to home — for a price. 
The easy-going and endlessly charming fantasy adventure film is now available for digital purchase across a number of streaming sites, including Prime Video, Vudu, iTunes, Google Play, and YouTube. While prices may vary depending on the host site, each of these venues also offers an option for those who might prefer to rent instead of own. 
"Dungeons & Dragons" is not currently available as part of any preexisting streaming bundle, and that includes Paramount+, which is expected to eventually become the film's primary streaming home. Paramount has yet to release an official date for when that transition might occur. 
In the meantime, "Dungeons & Dragons" is readily available as Premium Video-On-Demand and in cinemas. Anticipate the studio making an announcement about the film's future in streaming once the theatrical window more fully closes. 
A quick Dungeons & Dragons: Honor Among Thieves crash course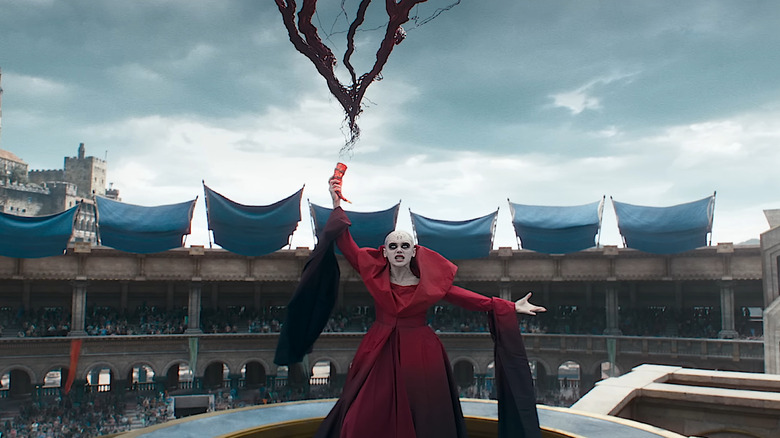 Paramount Pictures
"Dungeons & Dragons: Honor Among Thieves" is the second big-screen adaptation of the popular tabletop gaming franchise currently owned by Hasbro (the first, simply titled "Dungeons & Dragons," is also available to stream).
 The story follows a bard, a barbarian, a sorcerer, and a druid as they attempt to rescue the bard's family from a treacherous rogue. Along the way, they receive aid from a paladin and discover that the bard's family is only a fraction of those who are in mortal peril. 
While wrapped in all of Wizards of the Coast's fantastical trappings, the core narrative is really about accepting loss, taking responsibility, and the power of found family. 
The 2023 film stars celebrity talents such as Chris Pine ("Princess Diaries 2" and the rebooted "Star Trek" franchise), Michelle Rodriguez ("Avatar" and the "Fast & Furious" franchise), Hugh Grant ("Love Actually" and "About a Boy"), Regé-Jean Page ("The Gray Man" and "Bridgerton"), and Justice Smith ("Pokemon: Detective Pikachu" and the rebooted "Jurassic Park" franchise).