Modern Family Messed Up With Their Decision To Keep Pam Around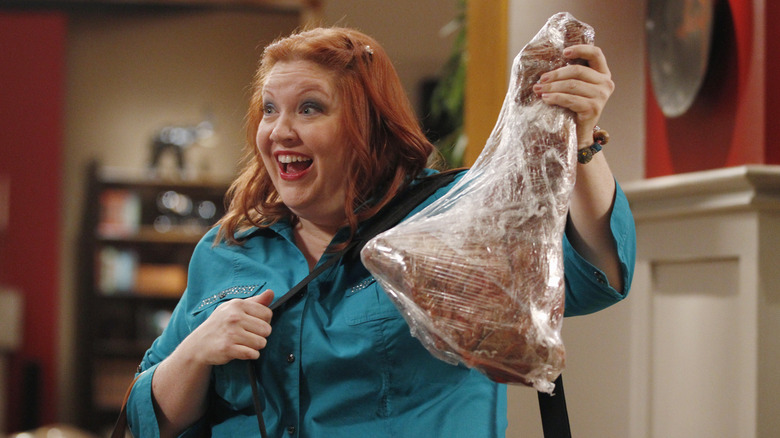 ABC
"Modern Family" already had a supersized cast of characters when it made its debut on ABC in 2009; over the span of its 11 seasons, side characters continuously amplified its ranks. 
In episode after episode, it would hardly be a day at the Dunphys without a wacky relative, real estate rival, or fictional Spandau Ballet bass player showing up at the door. One character, however, has fans in retrospect wishing she had been shown the door sooner: Cameron's sister, Pameron Tucker. Played by "Bridesmaids" actor Dana Powell, she appeared in 14 episodes of the ABC sitcom, which is about 13 more than some viewers wanted.
Cameron's loudmouth sister was first introduced in "Farm Strong" (Season 5, Episode 4), when she showed up to announce her engagement. The abrasive sister later appeared in a wedding two-parter, then moved to Cam's building. Some viewers her an unnecessary, overused addition to the cast. In the r/Modern_Family subreddit, users describe Pam as the worst character ever. 
"If she was a one-time character I wouldn't mind her that much but she was just on the show for way too long and was so irritating," Reddit user u/strawberrylipsticks wrote. "'I thought she was okay in her first ep...but bringing her back (twice) was one of the most bone-headed decisions ever. 
"What were the writers thinking?" asked u/quangtran. "How could they think we would find her funny?"
"She was the reason I stopped watching or caring about 'Modern Family,'" added u/Samba-boy. "It was the absolute Jumping the Shark-moment." 
"Pameron is literally the worst character on modern family," wrote Twitter user @TiffsraeDA. "Like get off my screen." 
Of course, fans would eventually get their wish. By Season 10, Pameron had disappeared from "Modern Family" for good — and without any explanation.
Pameron was created for another actor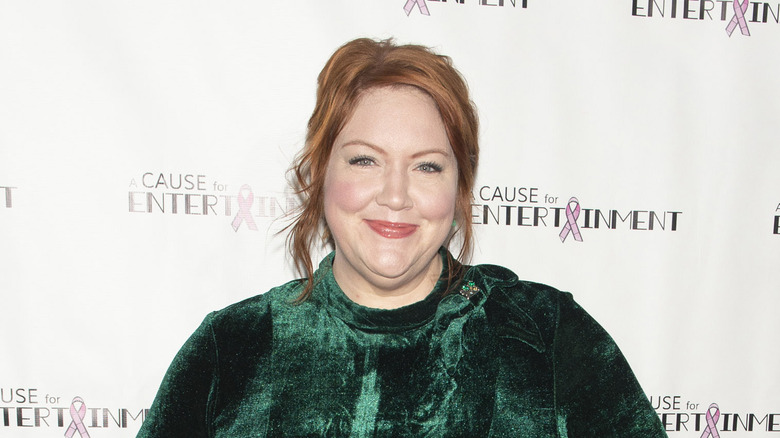 Michael Bezjian/Getty Images
While not everyone was a Pameron fan, Dana Powell had nothing but love for her TV alter ego; after all, she helped develop the over-the-top character. In a 2017 interview with 417 magazine, Powell revealed that the Pameron character wasn't originally written with her in mind. 
"They had a different specific actress in mind when creating the character," she explained. "They had an idea of what they wanted."
As time went on, and Powell was cast in the role, she began working with the writers to ensure that the character played to her comedic strengths. "Over time they've learned my voice and who I am and what I've created her to be, more than the voice you see when you're writing," she said. "Now it's fun. They're writing for me and we're creating together."
As for the brother/sister dynamic with Stonestreet, that wasn't completely made for TV. They were close friends long before she landed the role as his sister on "Modern Family," resulting in an immediate chemistry.
"I'm actually friends with Eric Stonestreet; I've known him for a really long time," she said. "He's sort of a mentor of mine ... people always said 'you guys have such wonderful chemistry together, I hope you can play brother and sister one day.' So when it happened, it was really a big deal for me."
Don't feel bad for Powell that so many fans hated the character. After all, that was sort of the point.
"I play an aggressively horrible woman," she said of the character in 2017. "But she's sweet at heart, you guys. She's just loud."