Star Wars Moments That Outraged Fans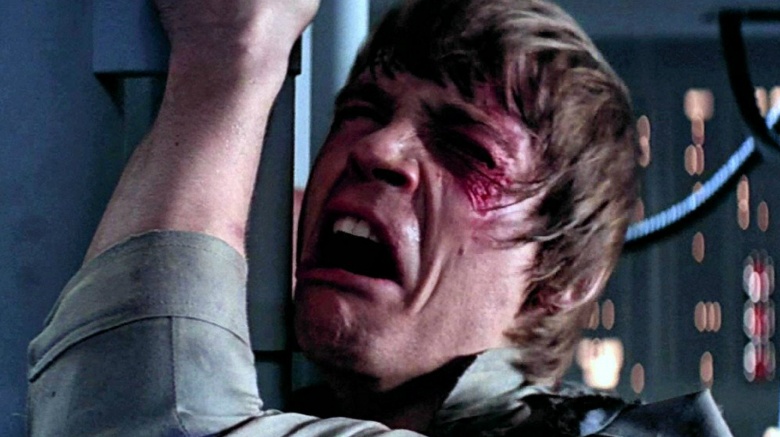 Though Star Wars is one of the most beloved film franchises in cinematic history, that love hasn't been unconditional. Despite the praise the Star Wars series has gotten over the decades, it certainly has a few underwhelming moments. We're going to channel the dark side of the Force in order to explore the blemishes on the Star Wars franchise that its fans aren't shy on hating.
#BoycottStarWarsVII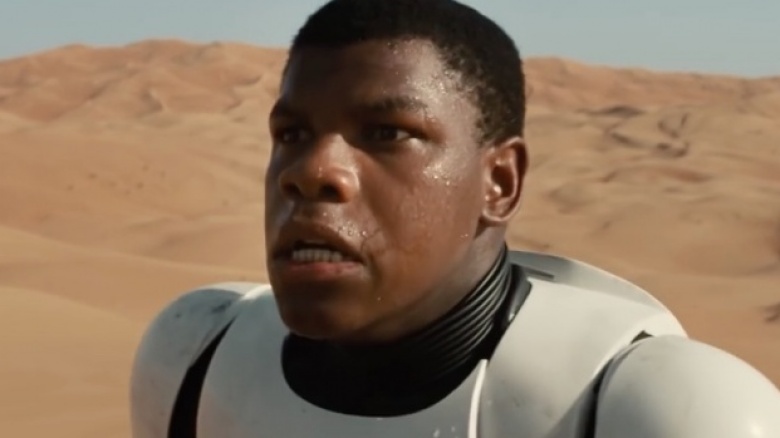 It wasn't John Boyega's casting in Star Wars: The Force Awakens that outraged fans, but the racist reaction it received. When early trailers revealed Boyega portraying one of the protagonists, racist trolls took arms and launched an idiotic #BoycottStarWarsVII campaign. Luckily, the Force wasn't with them.
The hateful hashtag and the pathetic people behind it sparked a huge response from Star Wars fans all over the world. This includes a response from comedian Patton Oswalt, who called the boycott campaign "depressing," among other things during an interview with Vulture. Fortunately, most reasonable people either ignored the boycott or just weren't aware of it.
Greedo shooting first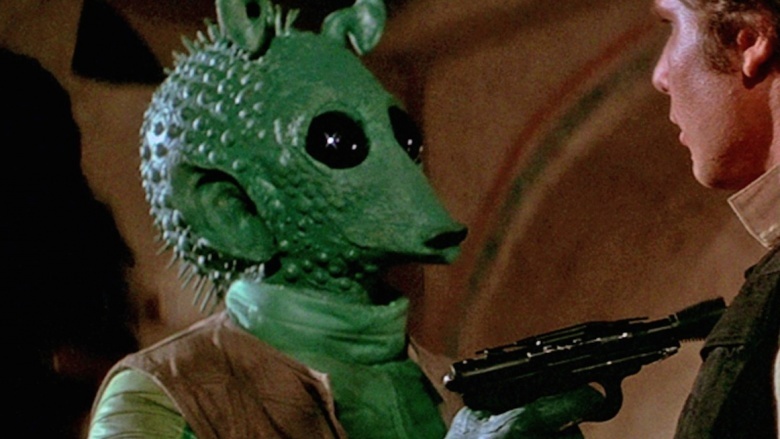 Ironically, the person most responsible for angering Star Wars fans is franchise creator George Lucas. An early instance of anger incited by Lucas came when he re-released the original trilogy with new effects in 1997. One of Lucas' most noteworthy changes was in A New Hope, as the debatable scene between Greedo and Han Solo was slightly changed to make it look like Greedo shot first, answering an age-old question about the film. Unfortunately, many fans weren't too happy with Lucas' small alteration to this iconic scene.
Lucas defended this choice numerous times by saying he didn't want Han Solo, one of the film's heroes, to be a cold-blooded killer, which sounds reasonable. Considering that Anakin Skywalker/Darth Vader, one of the main characters throughout the entire series, is depicted as a mass murderer in Revenge of the Sith, holes begin appearing in Lucas' reasoning.
Noooo! #1: Return of the Jedi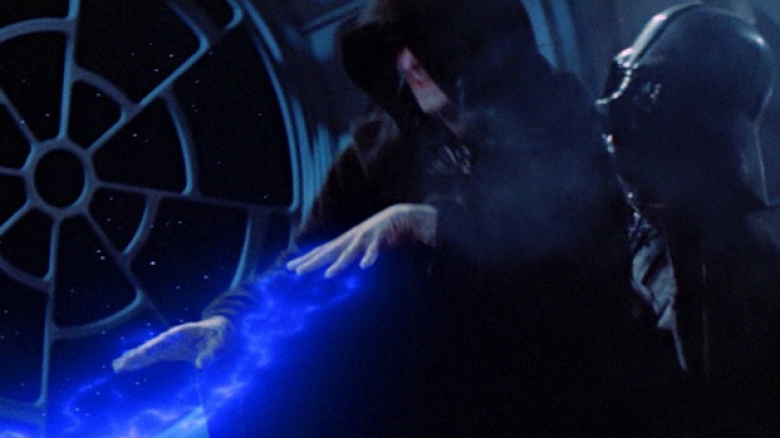 George Lucas' fiddling with the original trilogy didn't end with the 1997 re-releases. He did so again in 2011, for the series' Blu-ray release. For this tinkering session, Lucas added a single word of dialogue: Darth Vader yelling "Noooo!" as he saves Luke and tosses Emperor Palpatine to his death at the end of Return of the Jedi. On the surface, this may seem harmless, but it wasn't. It removed all of the subtlety and power from the scene, making it corny and cringeworthy. This addition resulted in fans yelling the same thing at their television screens in response.
Sy Snootles and the Max Rebo Band version 2.0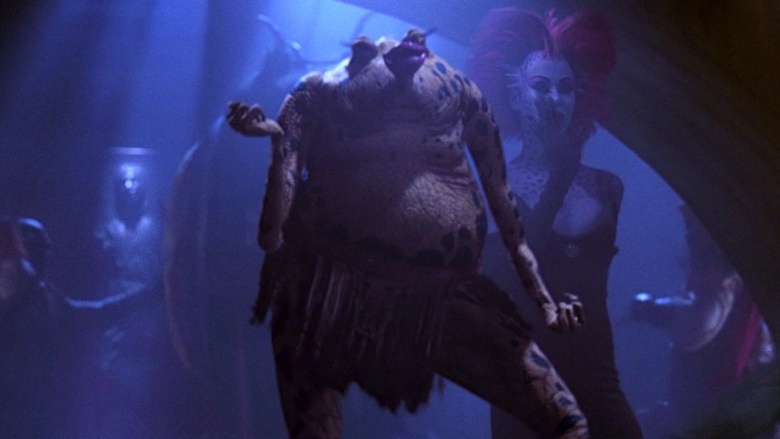 The longest change made to Return of the Jedi was the inclusion of an entire musical number by a newly expanded Max Rebo Band. For some reason, George Lucas thought it'd be a good idea to replace a small, background element of Jabba's palace with a CGI-fueled music video that completely derails the established tone of the movie. Jabba's palace housed some of the galaxy's most notorious faces. Now, it contains cartoony characters added to the movie for the sake of selling more toys. Considering that Lucas made a lot of money off Star Wars' merchandising, it's not really that much of a surprise.
Hayden Christensen replacing Sebastian Shaw in Return of the Jedi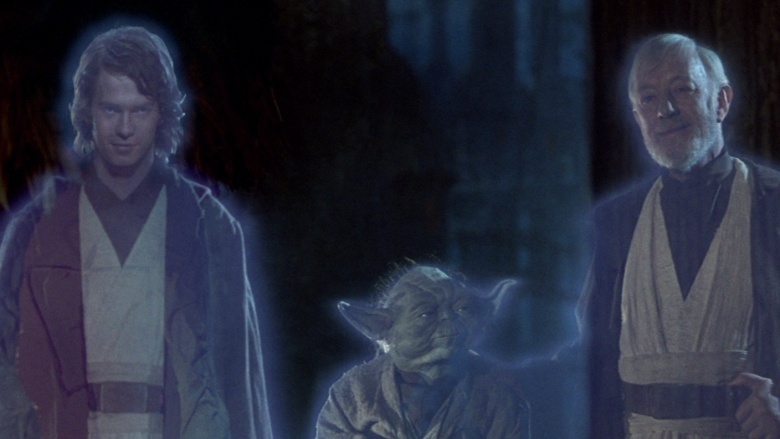 Though he may be a nice guy in real life, Hayden Christensen is probably the most hated actor to participate in the Star Wars franchise (next to Jake Lloyd). So when Lucas replaced Sebastian Shaw's Force ghost with Christensen during Vader's funeral pyre at the end of the original trilogy, it made Return of the Jedi just one more movie that had him in it. It's not that bad, because he's only in it for a few seconds at the end, but for some people that's more than enough time. Shaw's Force ghost looked like what Anakin Skywalker could've been had he stayed away from the dark side. Christensen's Force ghost just looked like a rewind back to Anakin before he turned evil.
Ewoks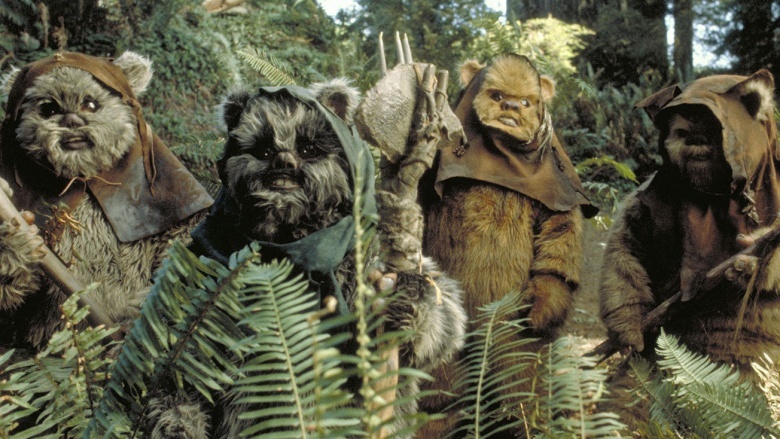 The only change George Lucas should've made to Return of the Jedi is taking out the Ewoks. Yes, that would be tricky (they probably could have used CGI to replace them with Wookies somehow), but that's beside the point. Lucas included the Ewoks because he wanted the mighty Empire brought down by a primitive race of creatures. He could have created an alien race that looks like anything, but what he gave us were Muppet teddy bears. This felt like another big attempt to sell more merchandise. Yub nub!
Anakin and Padme's love scenes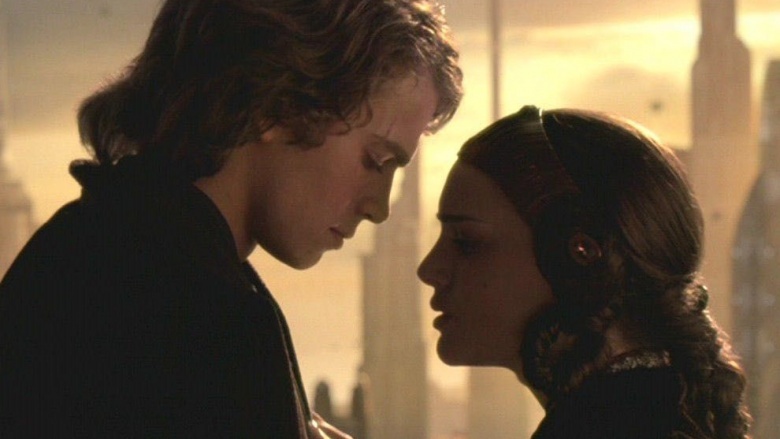 In order for Luke Skywalker and Princess Leia to be born, the story of how their parents, Anakin Skywalker and Padme Amidala, became a couple needed telling. The fact that their relationship develops on screen isn't what angered fans. Romance exists in the Star Wars franchise; part of the original trilogy is spent watching love develop between Han and Leia. However, their romance was handled well.
The romantic exchanges between Anakin and Padme were full of overacting and cheesiness. Yes, they're supposed to wind up together, but that doesn't mean their relationship should be handled in the most tired, cliche way possible. Axing that "hold me, Ani" scene in Revenge of the Sith could've been another minute added to Mace Windu's fight and Palpatine.
Noooo! #2: Revenge of the Sith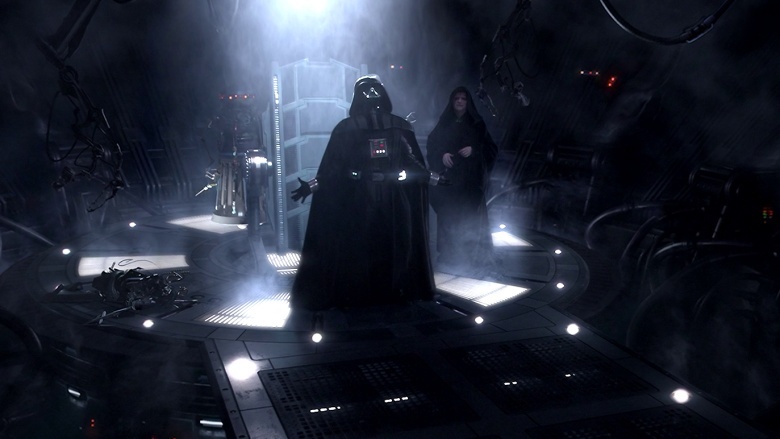 George Lucas really knows how to take the emotion out of a scene. The epic debut of Darth Vader in full costume in Revenge of the Sith is completely derailed with a single line—the same line that was added to Vader in Return of the Jedi. Upon learning of Padme's death, Vader lashes out with the Force, which would've been enough by itself. Unfortunately, Lucas derails another yet monumental Vader scene with "Noooo!"
Midi-chlorians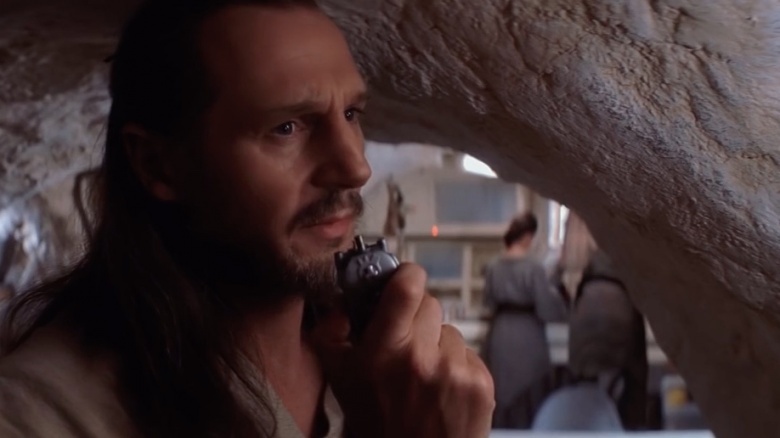 When audiences were first introduced to the Force, it was a simple magic-like concept that everyone could wrap their brains around. Were all the ins and outs of it explained? No, but the mystique was part of the appeal. Then, The Phantom Menace came around. The awesome, enigmatic concept of the Force became a collection of microscopic organisms that could probably be wiped out with a really strong antibacterial soap. A heartbreaking moment, but it's not the worst thing to ever happen to Star Wars. That honor goes to...
Jar Jar Binks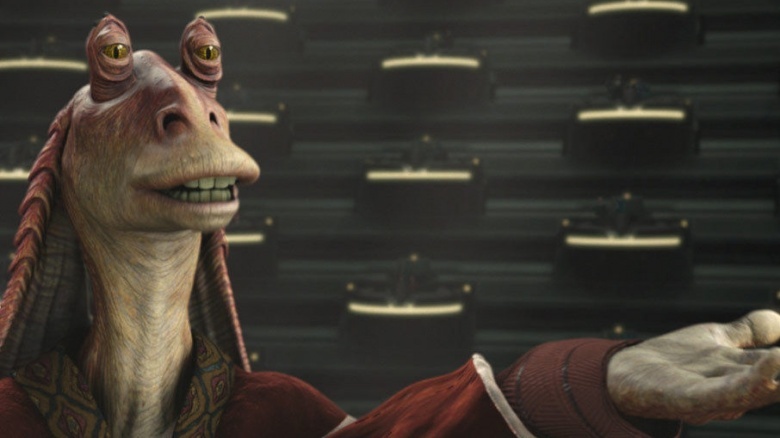 From racial caricature to toy sales ploy, most Star Wars fans have a reason to dislike Jar Jar Binks. Upon his introduction to the Star Wars galaxy, the lanky, stumbling creature earned just about everyone's disapproval. Luckily, he was minutely used in the rest of the prequel trilogy, where he essentially allows Supreme Chancellor Palpatine to become Emperor Palpatine. Great job, Jar Jar.