Joe Jackson, Michael Jackson's Father, Dies At 89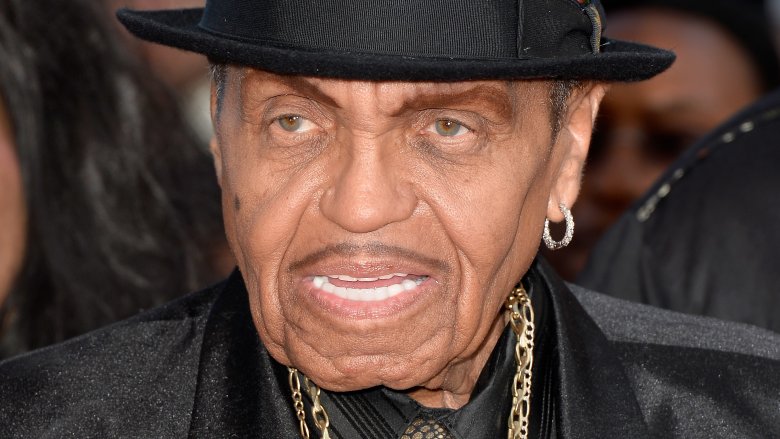 Getty Images
Joe Jackson — the father of Michael, Janet, La Toya, and their seven siblings, and the mastermind behind the Jackson 5 — has died.  
Family sources confirmed to TMZ that Jackson passed away in the early morning of Wednesday, June 27, 2018 in Los Angeles. Jackson had been battling pancreatic cancer "for some time," according to the outlet. The illness was "at the end stages" and reportedly could not "be treated," and he was hospitalized in June. His wife, Katherine, as well as some of his children and grandchildren had been at his bedside while he received treatment. 
TMZ is reporting Jackson's death as a result of his pancreatic cancer. He was 89 years old. 
Jackson wed his wife Katherine in 1949, when he was just 21 years old. Together, they had 10 children: Jackie, Tito, Jermaine, Michael, Randy, Rebbie, La Toya, Janet, and Brandon, the twin brother of Marlon who sadly died shortly after birth. Jackson had another child, a daughter named Joh'Vonnie Jackson, with Cheryl Terrell. 
In the early 1960s, Jackson focused on building his children's music careers, bringing Jackie, Tito, Jermaine, Marlon, and Michael together to form what would later become the family Motown group the Jackson 5. After countless rehearsals, talent competitions, and performances in tiny venues, the Jackson 5 scored a gig at the Apollo Theater and subsequently signed a record deal with Motown Records in 1969. The group released hit after hit, including "ABC," "I'll Be There," and "I Want You Back," and appeared in various television shows throughout their active years. 
Beyond his work in the music industry, Jackson popped up on the small and silver screens from time to time. He appeared in a 1973 episode of Soul Train, and was in the 1989 video short The Jacksons: 2300 Jackson Street and the 2002 film Diamonds from the Bantus. Jackson also portrayed Mr. Hawkins in 2009's Destination Fame. Behind the camera, he served as a producer on two episodes of The Jacksons, one released in 1976 and another in 1977. 
Additionally, Jackson appeared as himself in a handful of films and television shows — including Louis, Martin & Michael, Anke Late Night, E! Investigates: Last Days of Michael Jackson, Domingo Legal, Michael Jackson's Journey from Motown to Off the Wall, ALIVE 2 Michael Jackson the Great Xscape, and The Last Days of Michael Jackson. 
Jackson was preceded in death by his son Michae. His passing comes two days after the ninth anniversary of Michael's; the world-famous singer died on June 25, 2009.
Jackson is survived by his wife Katherine; children Jackie, Tito, Jermaine, Marlon, Randy, Rebbie, La Toya, and Janet; and several grandchildren including Paris Jackson, Michael Joseph "Prince" Jackson Jr., and Prince Michael "Blanket/Bigi" Jackson II. 
Our thoughts are with Jackson's loved ones during this time of mourning.