Grey's Anatomy: What Has Giacomo Gianniotti Been Up To Since Leaving The Series?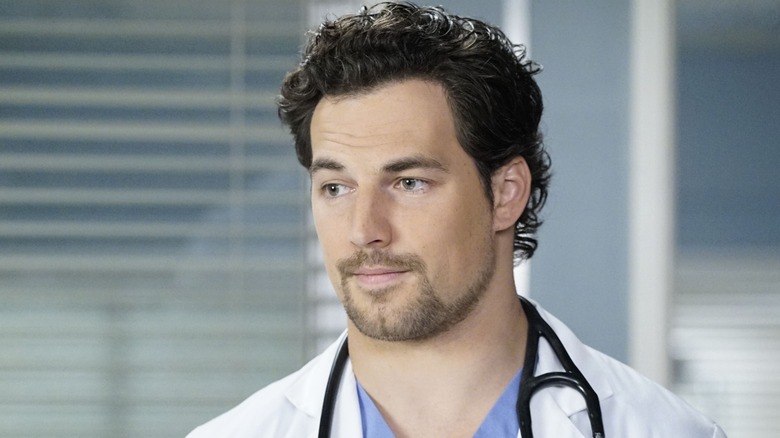 ABC
People come and go on "Grey's Anatomy" all the time. It's been on for 19 seasons — with a twentieth on the way — and throughout those years, a lot of on-screen doctors have passed through the doors of Grey Sloan Memorial (née Seattle Grace). One of those is Dr. Andrew DeLuca, played by Giacomo Gianniotti, who first joined the long-running medical series in Season 11 in the 2015 episode "Time Stops."
DeLuca goes through a lot during his time at Grey Sloan, to put it lightly. After helping out on his very first day as an intern during a dangerous tunnel collapse, DeLuca gets the snot beaten out of him by Alex Karev (Justin Chambers) over a total misunderstanding involving Karev's girlfriend. He then loses his girlfriend when she has to flee to Switzerland to avoid being deported, has a tumultuous relationship with his superior Meredith Grey (Ellen Pompeo), and is diagnosed with bipolar disorder. Finally, while he's chasing a human trafficker across Seattle (which actually happens on the "Grey's" spin-off "Station 19"), DeLuca is stabbed by the trafficker and, despite medical intervention from his friends, dies during surgery.
That's quite a rollercoaster, to say the least. So have things calmed down for Giannotti now that he's not playing DeLuca?
Giacomo Gianniotti appeared in a popular Netflix series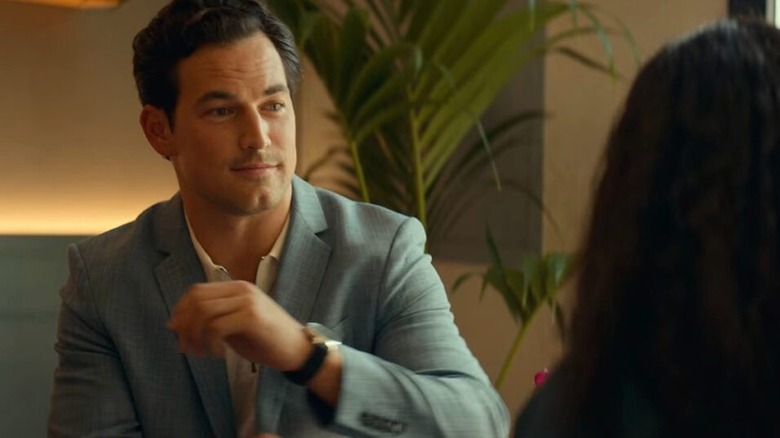 Netflix
Aside from lending his voice to the (appropriately named) 2021 Pixar film Luca, Gianniotti appeared in a supporting role in the Netflix original series "From Scratch" in 2022. The actor may not be the main romantic interest to Zoe Saldana's Amy — that would be her eventual husband Lino (Eugenio Mastrandrea) — but during her travels in Italy, she meets the dashing Giancarlo, played by Gianniotti. 
In the series, which is based on Tembi Locke's memoir of the same name, Amy loves and then loses Lino... but first, she dates Giancarlo, who seduces her before she meets Lino. Speaking to Entertainment Weekly about the role, Gianniotti revealed that he'd previously worked with the movie's director Nzingha Stewart on "Grey's Anatomy" and that he jumped at the chance to return to his home country of Italy for the project. (As he showed off on "Grey's Anatomy," Gianniotti is fluent in Italian, having been born in Rome.)
Regarding Giancarlo and Amy's relationship, Gianniotti said, "Love isn't always what it seems. And the universe sometimes gives us what we want and sometimes it gives us what we need. Like most exceptional and worthy women, they must kiss a few frogs before landing their prince. My character, Giancarlo, will be a test for Amy — and a very charming one, at that."
Grey's Anatomy welcomed Giacomo Gianniotti back shortly after his exit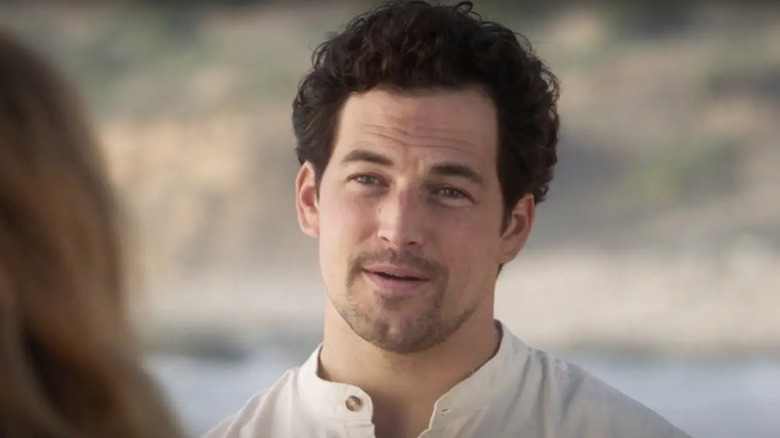 ABC
In Season 17 of "Grey's Anatomy," Meredith contracts a severe case of COVID-19 and ends up in a coma while her colleagues and friends try to save her life — at which point she hallucinates dead characters like DeLuca. To make things even more emotional, DeLuca reunites with his long-lost mother and leaves the beach by her side when he departs.
In March of 2021, while Season 17 was airing, Gianniotti opened up to Deadline about what it was like to film these incredibly emotional scenes immediately after his character was killed off. Noting that he didn't get to work with Pompeo very much that season with her character in a coma, he said it was a nice experience to have that moment on the beach acting opposite her, despite being bittersweet as it brought his time on the series to an official end.
"So we got to spend a couple days out on the beach together, just me and her, and it was so beautiful, just as friends and as actors, to share in those moments together," Gianniotti said. "It felt like it was a full-circle experience to have started as an intern on the show and largely far away from Meredith Grey, and then getting to where I end on the show, and I'm about as close as I could ever be to her, both as an actor and as a character."