Yellowstone S5: Lainey Wilson Shares Your Confusion About The Show's Rumored Fate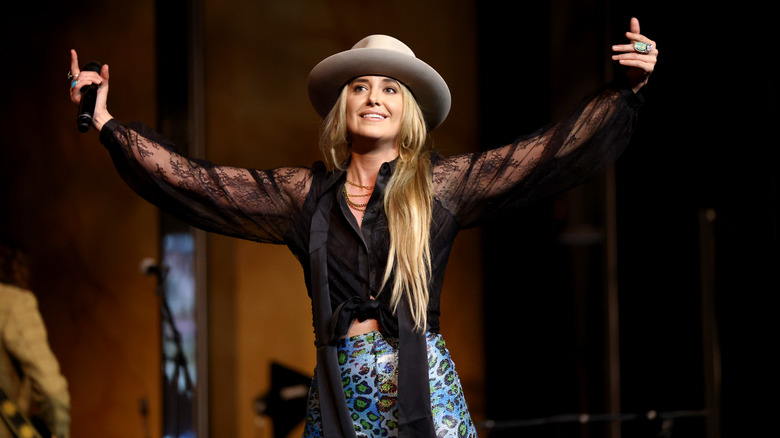 Jeff Schear/Getty Images
It's no secret "Yellowstone" has been a slam dunk for Paramount Network, with the show spawning multiple successful prequels and spinoffs. Currently, between halves of its fifth season, the series has faced rumors of issues behind the scenes, leading to speculation that this will be the show's last season. This uncertainty has caused some confusion even amongst some of the show's stars.
In an interview with Entertainment Tonight Canada, Lainey Wilson, who plays Abby, said that she had not heard anything internally about the show ending. Wilson noted that if the show is ending, the producers and executives have not notified her. She added that this has left her as confused as the show's fans on whether the fifth season is indeed the show's last. "You know what I've realized? I've realized that the TV business is even crazier than the music business," she said. "I'm waiting for them to tell me too, I'm just as confused as y'all are!"
In another interview with Entertainment Tonight, Wilson hinted that she was confident the fifth season wouldn't be the show's last. She went on to say that whenever the show did come to an end, the creative team would know how to conclude it in a fitting manner.
Wilson also spoke about almost quitting Yellowstone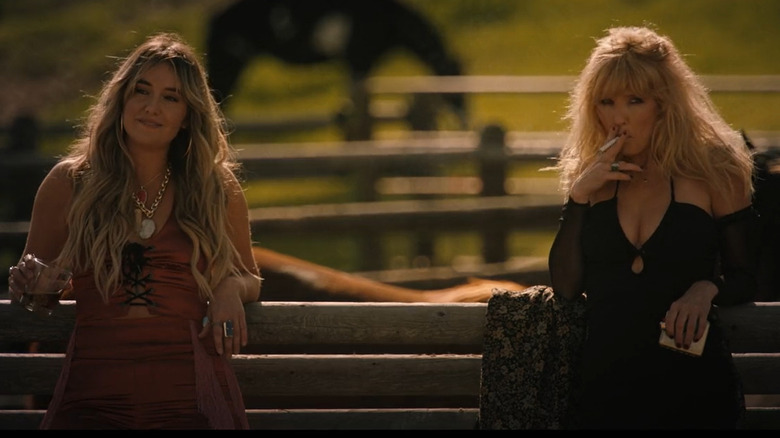 Paramount Network
Despite the apparent uncertainty around the show's future, Lainey Wilson was thankful for the opportunity the show provided. She elaborated to ET Canada that she had no acting experience going in, and felt very fortunate getting the role and the exposure it brought her. As Abby is a musician on the show, she added that the role also helped boost her own music career, as it gave "Yellowstone" viewers an opportunity to associate her face with her voice and music.
In an interview on the Dutton Rules Podcast (via People), the singer said that she almost voluntarily cut her time short on the series. She explained that while she was shooting on the fifth season of "Yellowstone," her father was hospitalized, with doctors warning her that the situation was life-threatening. "In the middle of filming of Yellowstone, my daddy was in the hospital," Wilson said. "He spent two months in ICU in Houston, fighting for his life. The doctors told us he's not gonna make it, there's a big chance he's not gonna make it."
Wilson continued that she went to Houston to be with her family, debating whether to return to the show or stay in the city to be at her father's bedside. Her father, however, told her that she made a commitment to the show and had to honor it. His wishes led her to return to "Yellowstone."
Wilson concluded that the cast of "Yellowstone" was supportive of her as well, regularly checking in on her and inquiring about her father's health, which made the situation more bearable.