Why Titans Season 4 Brought Back Jason Todd As A Mentor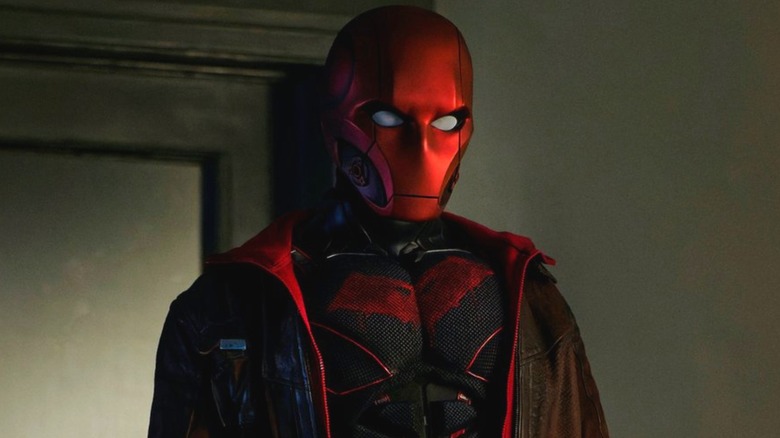 HBO Max
Much like his comic book counterpart, the "Titans" rendition of Jason Todd (Curran Walters) goes through the wringer. He stands side-by-side with Batman (Iain Glen) under the Robin moniker, meets his demise at the hands of the Joker (Mustafa Bulut), comes back to life thanks to Dr. Jonathan Crane (Vincent Kartheiser), and takes on the mantle of Red Hood. Now, the edgiest and angstiest Robin that ever was is taking on a new role as the mentor of current Robin, Tim Drake (Jay Lycurgo). Given his history, it's understandable to wonder why he has taken on such an important job.
According to "Titans" showrunner Greg Walker in an interview with Screen Rant, there are two reasons why Todd has become a teacher to Drake in Season 4. "It is important to see that Jason Todd, through his experience as Robin and then Red Hood, has evolved as a character," Walker explained first and foremost, expressing the importance of Todd's personal growth due to the things he has experienced. Walker continued, "It was important for him to see that wiser side of Jason. and I think Tim needed to see it too." This way, with Todd and Dick "Nightwing" Grayson's (Brenton Thwaites) combined knowledge, Drake can become a well-rounded Robin.
While guiding Drake along is important, should the opportunity arise, Walters wouldn't mind flying solo as Todd once again.
Curran Walters is all for flying solo as Jason Todd again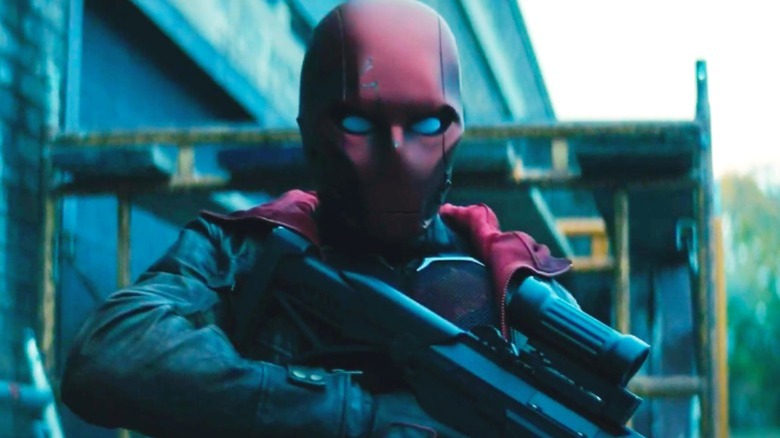 HBO Max
On screens big and small, DC fans have seen a few Robins pop up in live-action over the years. Burt Ward famously did so alongside Adam West's Batman, and Chris O'Donnell followed in his footsteps opposite Val Kilmer and George Clooney's takes on the Caped Crusader. At the time of this writing, Curran Walters' Jason Todd is the only live-action rendition of that specific Robin to date. With "Titans" coming to a close, the actor has shared that he's more than up for a Todd-centric film or television program.
Walters took part in a brief interview with Cosmic Circus at 2022's Motor City Comic-Con, sharing that should the opportunity arise, he's all-in on a Jason Todd solo project. "Of course! Of course. I love this character, you know, I grew up with this character now, so...that would be absolutely amazing, yeah," he said when asked about the hypothetical production. One can only hope that somewhere in James Gunn and Peter Safran's vision for the future of the DC Universe, Walters' Todd plays some kind of role.
Until the day comes that Curran Walters gets the chance to play Jason Todd at the movies or on his own TV show, we can at least see how his mentoring of Jay Lycurgo's Tim Drake goes on "Titans."