Here's Where You Can Watch Every Episode Of Alice In Borderland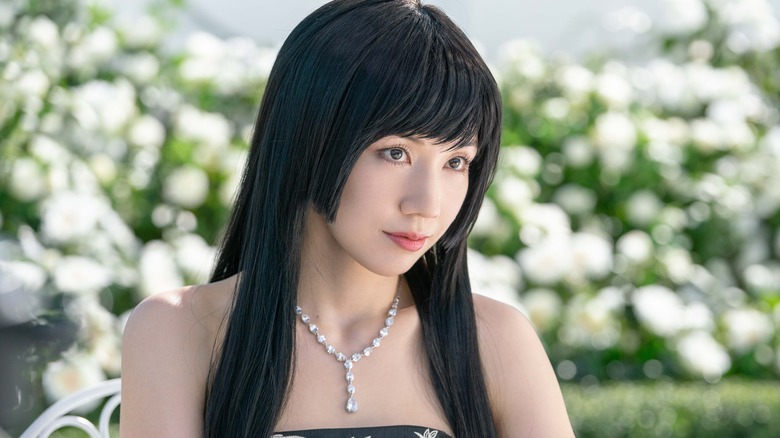 Kumiko Tsuchiya/Netflix
Based on the manga by Haro Aso, "Alice in Borderland" reached new audiences with its television adaptation, directed by Shinsuke Sato. The Japanese thriller series follows an eclectic cast of characters trapped in an abandoned Tokyo. They're forced to partake in dangerous games dictated by playing cards, and in the event one of their visas expires, the player is executed by lasers.
Those wanting to check out the series that could best be described as a mix between "Battle Royale" and "Cube" can watch all episodes on Netflix. The first season debuted in December 2020, getting great viewership and solid reviews. Melanie McFarland of Salon wrote, "Watching under-resourced and outgunned heroes overcome the odds is eternally satisfying — and as Arisu insists, every game has a solution." A second season followed, which came out in December 2022, two full years after the first to similarly great reviews. Each season consists of eight episodes, meaning there are currently 16 episodes total, but hopefully, it's not the last fans have seen of "Alice in Borderland."
Netflix is currently streaming every episode of Alice in Borderland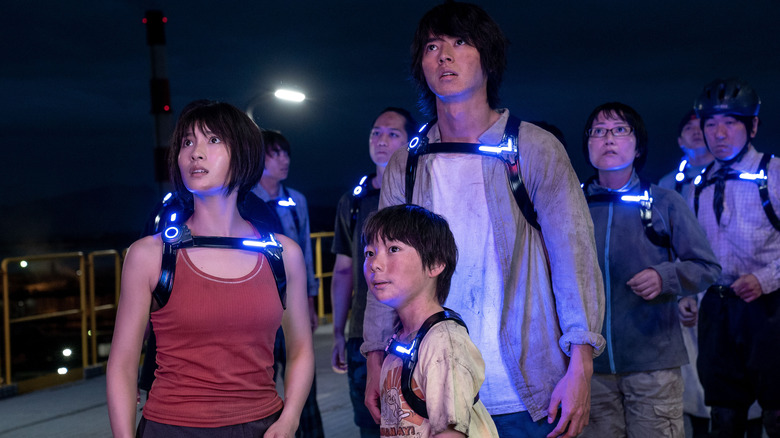 Kumiko Tsuchiya/Netflix
The "Alice in Borderland" Season 2 finale left the characters in a pretty head-scratching space. After attempting to figure out what's really been going on and getting several false answers, everything starts to come more into focus. It even ends in a place where Season 2 could function as the series finale, and it may just do that. Despite coming out in December 2022, Netflix has not stated whether "Alice in Borderland" will go into production for Season 3. Fans of Netflix series know all too well that the streaming platform has been rather cancel-happy as of late, as fans of "Warrior Nun" learned the hard way.
There are still plenty of storylines "Alice in Borderland" Season 3 could take, and the second season was similarly praised as the first. It also did well in terms of viewership. According to Netflix, the opening weekend of Season 2 nabbed the #1 spot on the Global Non-English TV list, accumulating a total of 61.2 million hours watched. There's clearly an audience for this show, and making it accessible on Netflix means many people can continue discovering and enjoying it. 
Given the length of time between the first two seasons, it could be a while until more "Alice in Borderland" episodes materialize. Until then, viewers new and old can check out the series on Netflix.