Marvel's Blade Finds Its Writer In True Detective's Nic Pizzolatto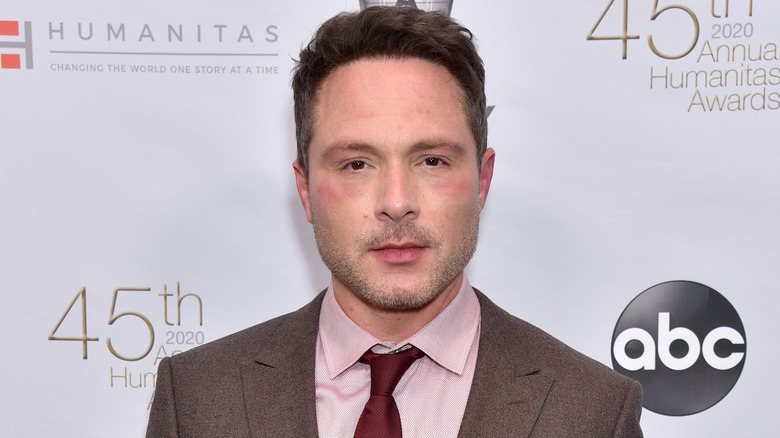 Gregg Deguire/Getty Images
After spending much of its lifespan focused on armored billionaires, gods, and super soldiers, the Marvel Cinematic Universe is finally shifting the spotlight to the things that go bump in the night. As a part of the franchise's fifth phase, fans will get to check out "Blade," which focuses on the titular character — played by Mahershala Ali and not Wesley Snipes — as he does what he does best: hunts vampires. Yann Demange has taken up the director's chair, with Nic Pizzolatto of "True Detective" fame now set to pen the long-awaited feature.
The news of Pizzolatto's hiring broke on April 28, 2023, courtesy of The Hollywood Reporter. His decision to contribute to "Blade" marks a "True Detective" reunion since Ali previously appeared during the third season of the HBO hit in the role of detective Wayne Hays. Pizzolatto has reportedly been working off of a preexisting draft by Michael Starrbury as "Blade" aims to kick off production at the end of May. This addition to the crew comes a mere few weeks after Hollywood rising star Mia Goth was added to the cast list.
At long last, it seems that the MCU's "Blade" is finally on the right track — or so we can hope.
Hopefully Pizzolatto's hiring is a sign of good things to come for Blade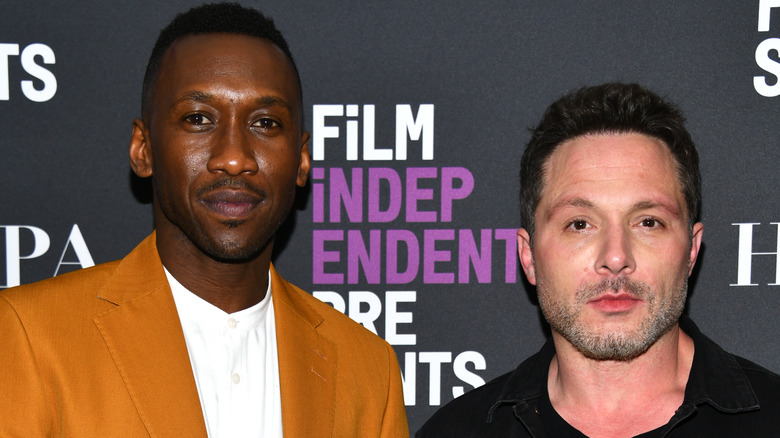 Araya Doheny/Getty Images
On paper, "Blade" more than seems to be in good shape. Mahershala Ali, Mia Goth, Aaron Pierre, and Delroy Lindo is a strong lineup of on-screen talent, and behind the scenes, Yann Demange and Nic Pizzolatto are worthy choices to help bring the film to life. Of course, one can only hope that at this stage in the game, the film is on the right track. After all, since the feature was announced at San Diego Comic-Con 2019, it has gone through some pretty big and somewhat worrisome changes.
To say that "Blade" has had a rough time keeping crew members around would be an understatement. On the writing side of things, in 2021, Stacy Osei-Kuffour was brought on to write the script. However, she was replaced a year later by Michael Starrbury, who would eventually depart the project as well and be replaced by Pizzolatto. Bassam Tariq was brought on to direct in 2021, but as production continued to lag, he stepped down, thus opening the door for Demange to take over. Talk about a wild ride.
Despite these seemingly endless changes, "Blade" is still scheduled to hit theaters on September 6, 2024.