Young Sheldon: Sheldon's Shocking George Discovery Probably Won't Happen In Season 6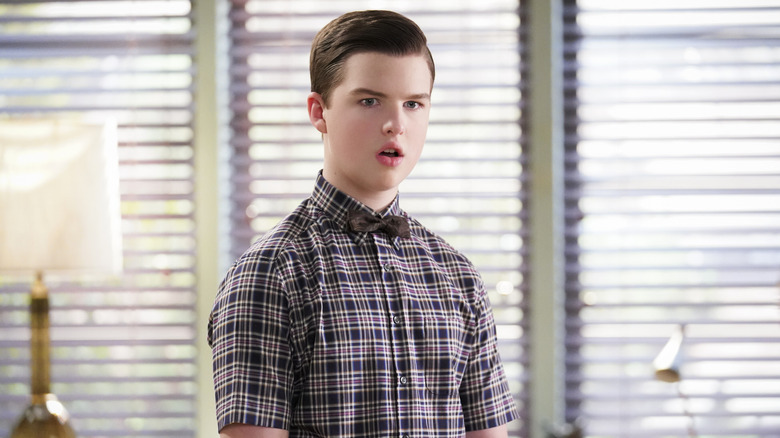 Bill Inoshita/CBS
As "Young Sheldon" progresses, it becomes almost second nature to predict what will happen based on our knowledge from "The Big Bang Theory." We're already bracing ourselves for the abrupt and devasting death of Sheldon's (Iain Armitage) father George (Lance Barber), which the series has been consistently preparing us for. "Young Sheldon" has also foreshadowed George's extramarital affair, which becomes a formative moment in Sheldon's childhood. He catches the two in the act and is irrevocably changed while developing a thorough but arguably annoying habit. 
Season 6 begins with George and his neighbor Brenda (Melissa Peterman) acting suspiciously while they meet in secret. This sets up the possibility that she may be the one he has an illicit relationship with. The two have a special emotional connection after becoming frustrated with their respective spouses and confiding in each other. However, after his wife Mary (Zoe Perry) and Brenda reconcile later in the season, it becomes less likely that this will come to fruition. In an illuminating interview with TV Line, executive producer Steve Holland confirmed we won't see that line crossed in Season 6, explaining, "Without saying it didn't happen, we're not obligated to tell all the stories that Sheldon told on 'Big Bang.'" 
He continued by sharing that the upending event may still occur at a later date and that Sheldon doesn't necessarily have to tell the audience everything. Holland also teased the possibly troubling times ahead for the Coopers in Season 7, which may be the last. 
George and Mary seem to be on solid ground for the rest of Season 6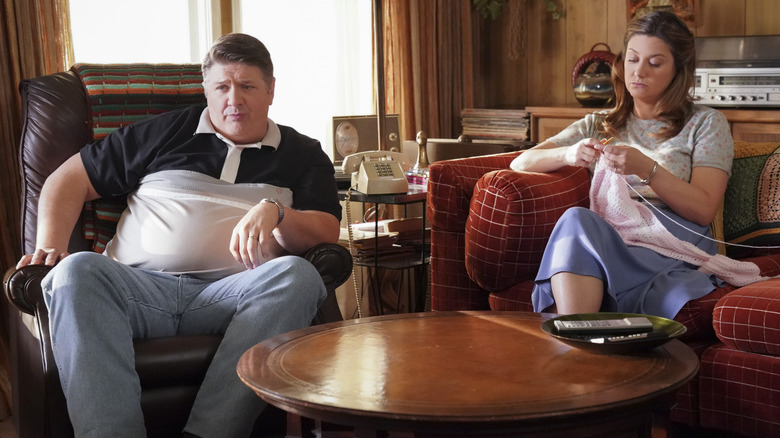 Bill Inoshita/CBS
George and Mary have been drifting apart over their constant squabbling with each other. As George talks about his problems with Brenda, Mary finds comfort in Pastor Rob (Dan Byrd). This drives even more of a wedge between the loving couple which further signals the adulterous romance ahead. Still, that moment still hasn't happened in Season 6 and with only a few episodes left, it doesn't seem likely.
Holland continued shining a light on the situation with TV Line. "I'm not saying we are or we are not [telling that story], but it's not happening in Season 6," the executive producer explained. "It could potentially happen in Season 7, and it's a possibility we've talked about a lot, so it's on the table. But just because it happened doesn't mean it's a story [our narrator] has to tell." While it's possible the creators may avoid showing Sheldon's traumatic event, based on the groundwork laid in Season 6, it seems plausible that it will happen soon.
We could also be heading towards a massive cliffhanger in the show's unprecedented hour-long Season 6 finale. This will surely provide some sense of closure for the season's big storylines like Georgie (Montana Jordan) and Mandy's relationship, Sheldon's summer trip to Germany, and George's life-changing mistake.